We improve and bring life to our urban environment
We campaign for local issues
Since 2007, the People's Republic of Stokes Croft – PRSC – has worked tirelessly to promote civil liberty with a particular focus on public space. Sweeping, painting and speaking out are part of their resistance to zealous overregulation of independent initiative. Their lead has arguably encouraged others to do the same and, as a result, Stokes Croft remains a hub of confident and creative dissent.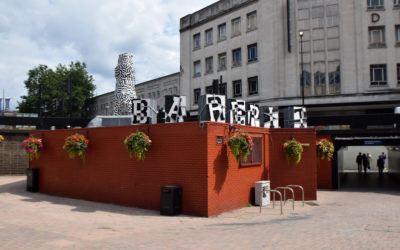 Ursa the bear has finally been evicted from her home in the Bearpit on the orders of Mayor Marvin Rees and Deputy Mayor Asher Craig.
read more

Upcoming Featured Events
List of Events

The PRSC Outdoor Exhibition is designed to provide an outlet for aspiring and established artists to showcase and sell their work, and to offer to the public the opportunity to purchase artworks at an affordable price. As well as providing a canvas for artists to exhibit their work and experiment with weatherproof techniques, the outdoor gallery aims to give local communities and passers-by a sense of ownership of the public space, challenging established ideas of private property and commercial enterprise. Hanging the work outside will mean it is vulnerable to vandalism and theft, therefore trust and respect are central elements of this exhibition.
+ Export Events