COVID-19 Update – In light of the current health crisis, both the Stokes Croft China Shop and our events Space are temporarily closed, though the online shop will continue running as long as the post office does.
All PRSC events are also postponed until further notice, however we will be running our Street Survival sessions as long as we are able and allowed, as the homeless still need support during this time (here's how you can help).
We fund our entire operation through the china shop and our event space – by ordering from our online shop or donating you can help to ensure our future existence. We appreciate all your patience and support in this difficult time.
Stokes Croft Food Project is a collaboration between local businesses, charities and campaigners, set up to tackle hunger and food poverty in Stokes Croft by providing nutritious food to those most in need in our community, particularly during this global health crisis.
A collaboration with Dr John Lee of the University of Bristol, on a COVID-19 #medicineonthewalls project. Using our outdoor gallery wall, and our street-art friends, we're making a video-graff message of public health – with our own take.
Our regular skill-sharing/self-help sessions for local rough-sleepers are still happening on Tuesday afternoons from 2-4pm. Survival skills, tips and tricks for living on the streets, tea & coffee, plus a blanket exchange offering tents, bedding & toiletries.
We improve and bring life to our urban environment
We campaign for local issues
Since 2007, the People's Republic of Stokes Croft – PRSC – has worked tirelessly to promote civil liberty with a particular focus on public space. Sweeping, painting and speaking out are part of their resistance to zealous overregulation of independent initiative. Their lead has arguably encouraged others to do the same and, as a result, Stokes Croft remains a hub of confident and creative dissent.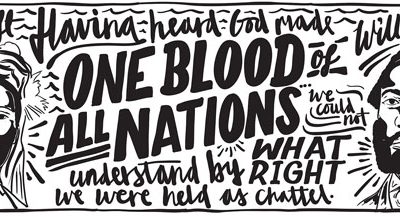 PRSC campaigns on the principle that public spaces belong to the people and that they should reflect the passions, actions and histories of the people. We fully support the toppling of Colston's statue and look forward to seeing what happens next. When Colston took...
read more

Upcoming Featured Events
There were no results found.