In the last week or two (early April 2020) we have been collaborating with Dr John Lee of the University of Bristol, on a COVID-19 #medicineonthewalls project. Using our outdoor gallery wall, and our street-art friends, we're making a video-graff message of public health – with our own take.
Starting with '♥ to our NHS Heroes' by object… (covered by the Guardian, Telegraph and Bristol Live among others), the wall was painted over three times with different artist's interpretations of the 'Stay In' message (by Ryder, Decay and an anonymous artist), then finally with a message of love and solidarity from a collaboration between 3DOM & Sepr.
We chose 'Stay In' rather than the more widely used 'stay home' message, reflecting the high number of people with no homes to go to around Stokes Croft.
We consulted with medical professionals and took every precaution during the making of these works to ensure we didn't add to the spread of the virus – each of the pieces was painted by artists on different days, and John barely even came to our side of the road. Definitely worth it for even one of the exclamations of joy from passing hospital workers!
This Dropbox has social media friendly versions of the text, available for you to download, use and share.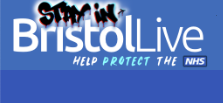 Bristol Post website incorporating some of the mural wall text – April 2020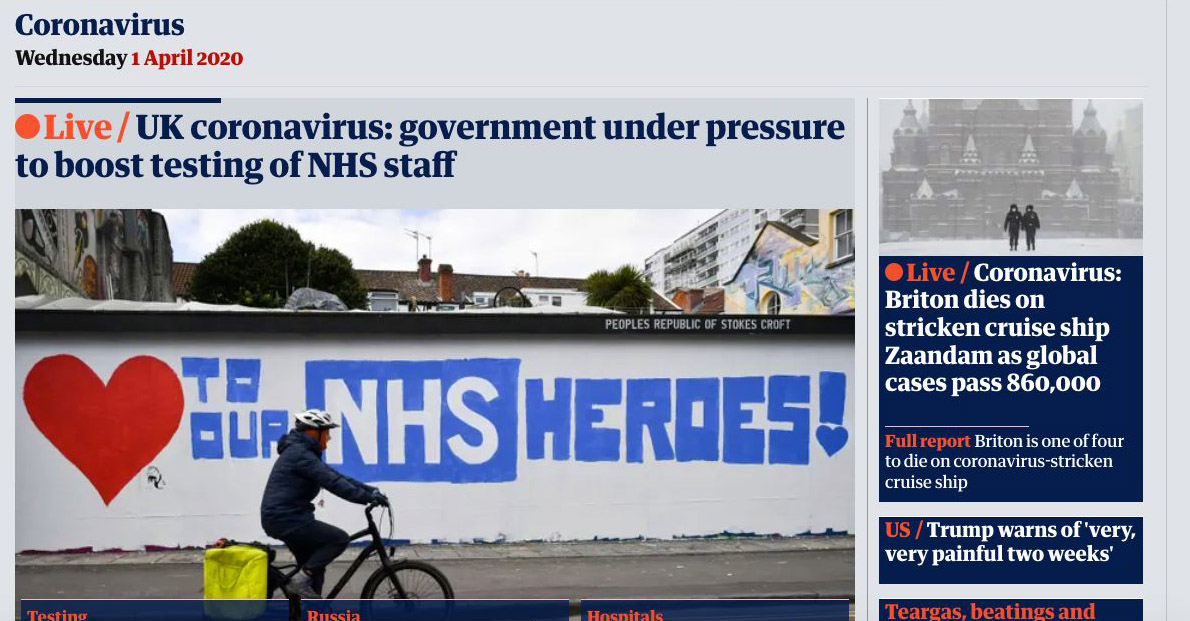 Guardian homepage – 01/04/2020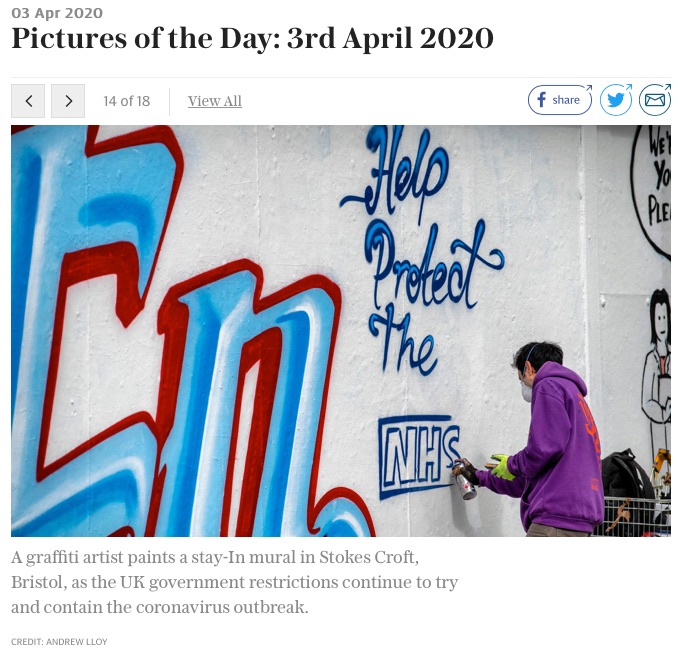 Mural by anonymous artist