Our venues are currently closed due to the Covid-19 pandemic. We are taking some time to work out the best and safest ways for us to operate, with a view to re-opening in September.
Feel free to submit a hire enquiry but please be aware that we may not be able to accommodate it due to current restrictions, and may also take a while to respond as we're pretty busy making everything pandemic-proof!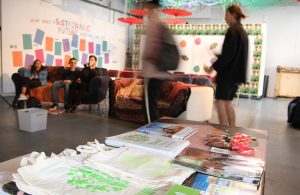 SPACE is located in a historic building, and has been beautifully and sensitively restored to allow maximum flexibility for hosting creative events, art and photography exhibitions, film screenings, workshops, performances and more.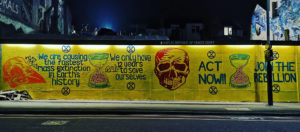 Situated on Jamaica St, this 16m long wall is spotlit overnight so your message can be seen 24/7.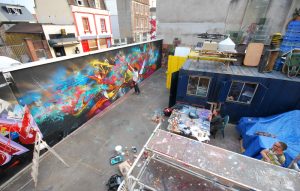 The Yard stands at the inception of PRSC and is the hub for anything that needs a hands on approach. It is the perfect location for graffiti workshops, painting, and building.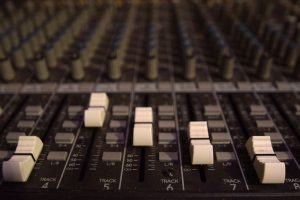 Calling filmmakers, artists and media creators: PRSC has a media studio, equipment and hot desks for hire to make committed and relevant work.