Carriageworks and Westmoreland House
The Carriageworks and Westmoreland House
The Carriageworks and Westmoreland House site is of paramount importance to the future of Stokes Croft; a high-profile example of what we want to achieve within our local area and a symbol for those outside our community looking in.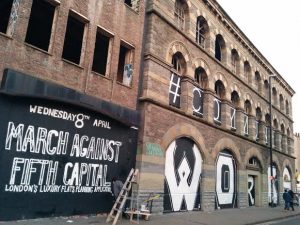 Within Stokes Croft exists a passionate communal desire to see both buildings evolve into a community asset. Encouraging active engagement in debates relating to property use and ownership – whether at key local sites or in our wider global environment – is a core objective of PRSC.
Members of the community sought to demonstrate a response to the planning application at Carriageworks and Westmoreland house; the #communityworks movement evolved.
Below are installations and events organised by the people of Stokes Croft, ranging from 2007 until present.
2007 – Stokes Croft Centre for the Arts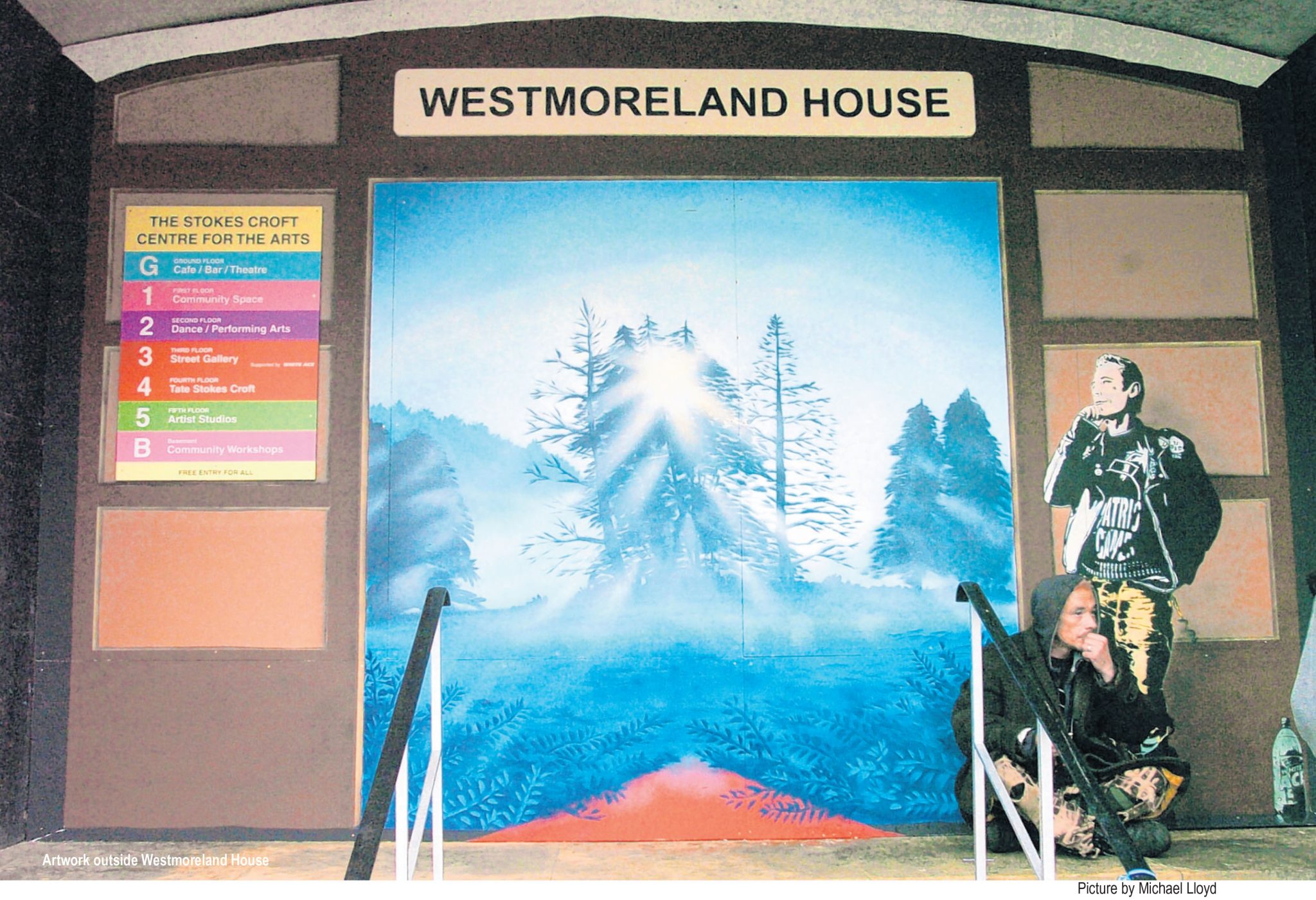 2012 – Carriageworks public survey and exhibition
In 2012 more than 1600 people from the community were asked about their vision for the Carriageworks and Westmoreland House. This resulted in the following conclusion:
The Carriageworks development will make a positive contribution to the economy, culture and environment of Stokes Croft and the surrounding area. It will be a mixed use development that is home to many activities, businesses and people. It will be a buzzing, vibrant place for people from the local communities and from further afield…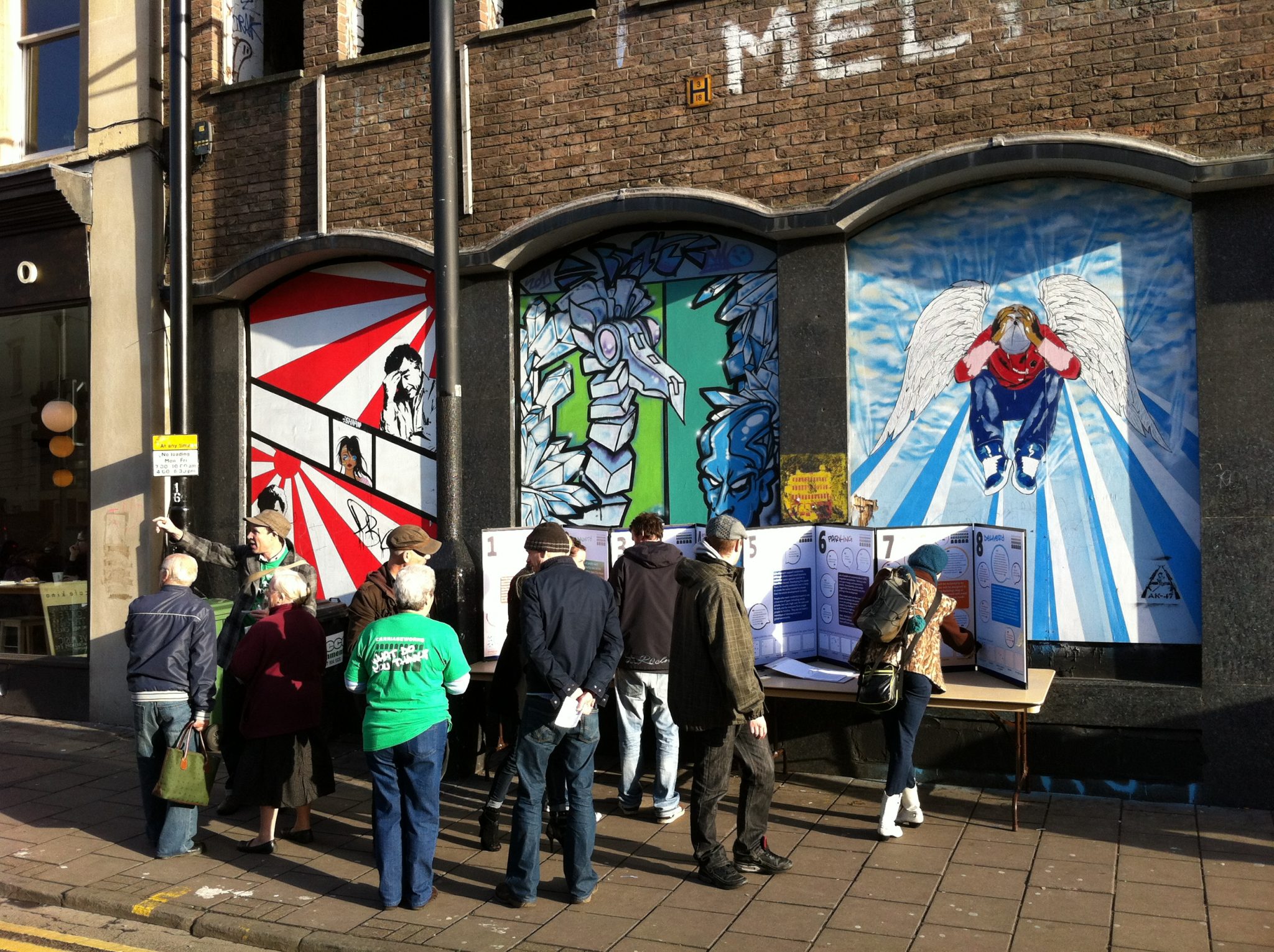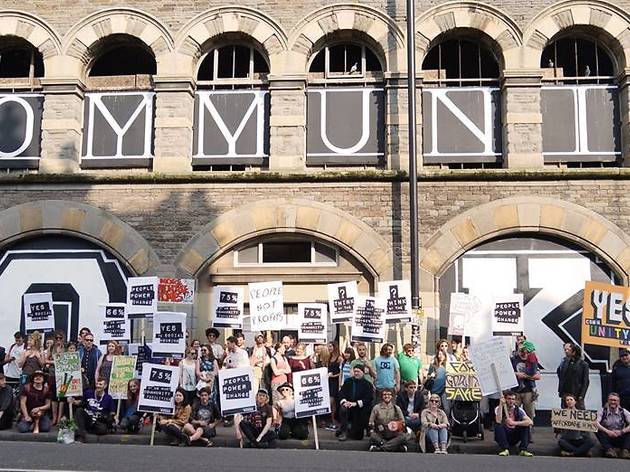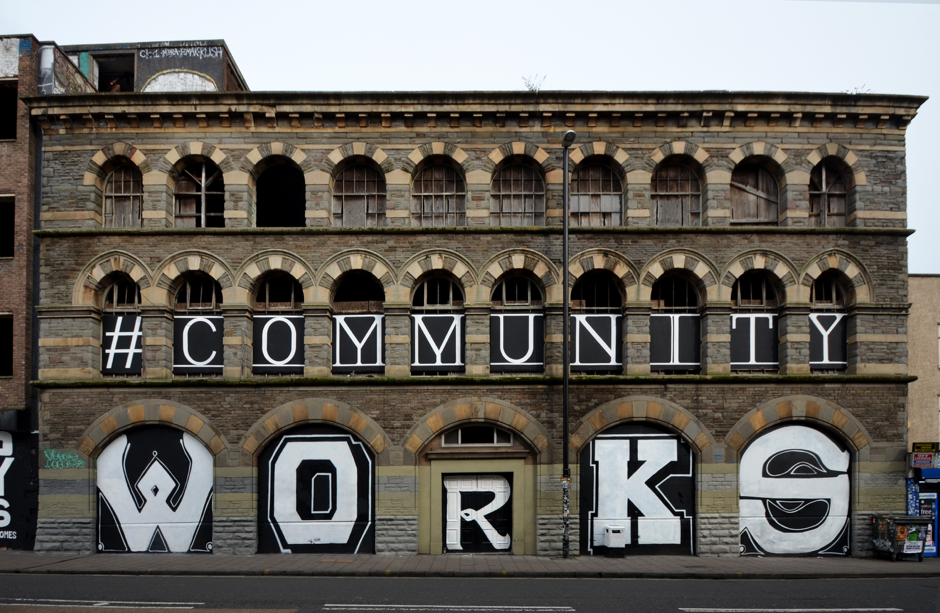 2017 – In Loving Memory: Westmoreland House