The People's Comedy
A fantastic night of political, social and cultural comedy
In October 2018 the People's Republic of Stokes Croft teamed up with stand up comedians Jon Matthews and Henry Palmer to present a revolutionary new night.
The People's Comedy is UK's only regular sociopolitical comedy night, where Bristol's satirists deconstruct the power paradigm to comedic effect.
Putting our money where their mouths are, it's also the only regular night where ALL the acts get paid.
A fantastic night of political, social and cultural comedy featuring some of the most exciting grassroots comedians of Bristol and beyond.
Tickets available from Headfirst Bristol.
Come and join the revolution.
Here are some moments from our opening night Friday 5th October, 2018.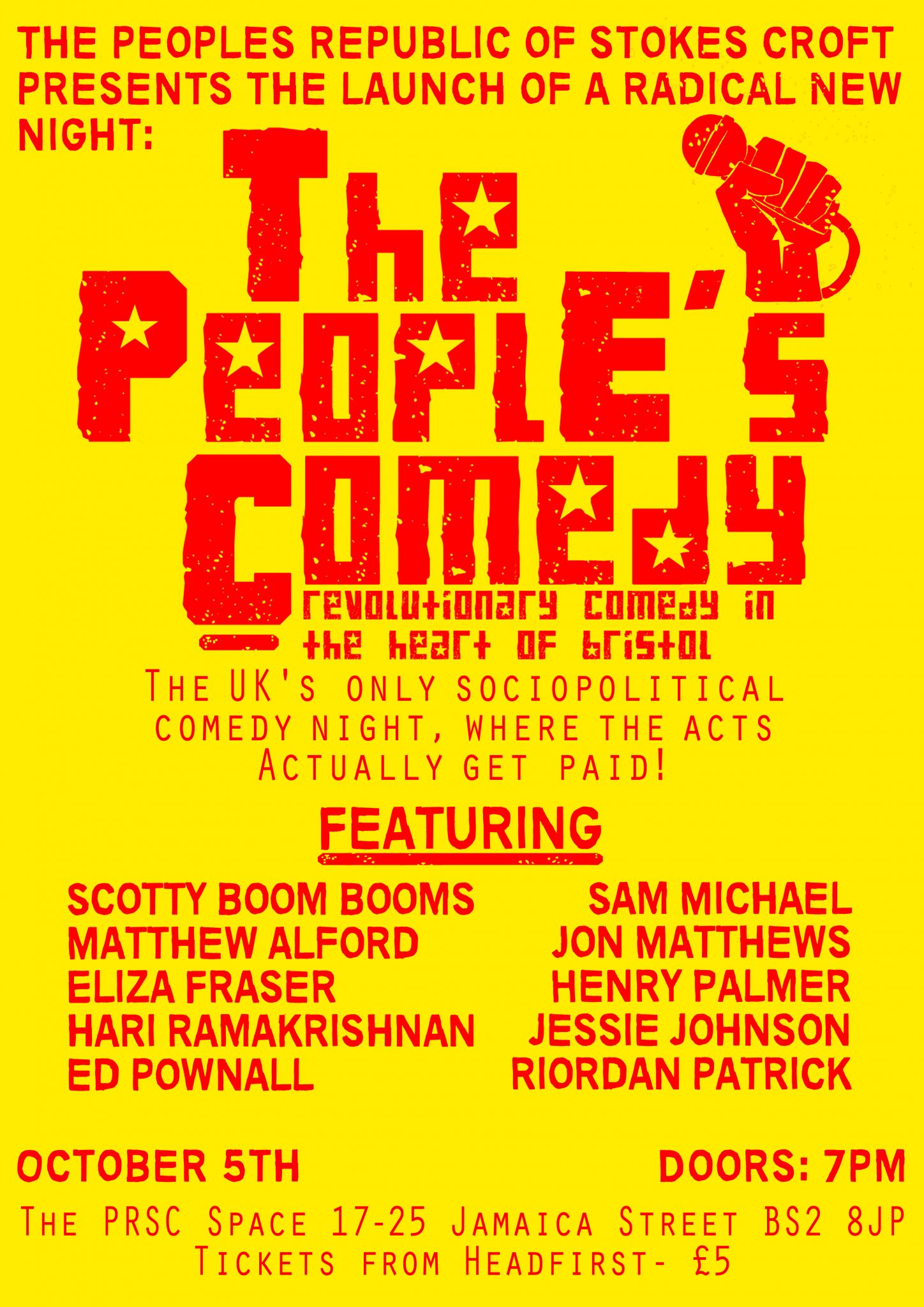 Upcoming Shows

No matching events listed under The People's Comedy. Please try viewing the full calendar for a complete list of events.