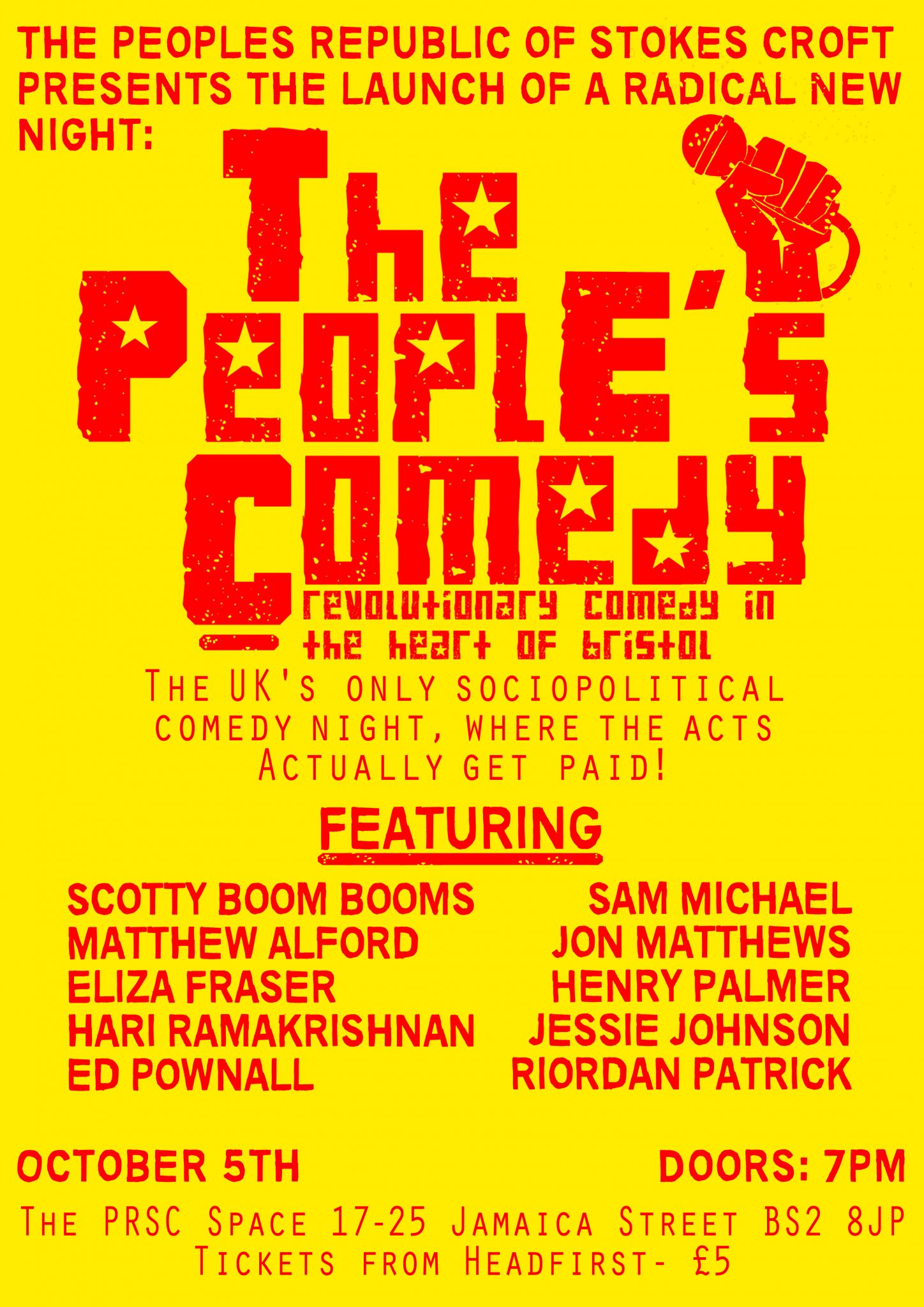 PRSC presents the launch of a revolutionary new night.
Every month the People's Republic of Stokes Croft present a revolutionary event.
The UK's only sociopolitical comedy night, where Bristol's satirists deconstruct the power paradigm to comedic effect, and the acts ACTUALLY get paid.
This is set to be a fantastic night of political, social and cultural comedy featuring some of the most exciting grassroots comedians of Bristol and beyond.
Lineup to be announced shortly – watch this space! Events can be found here.
Come and join the revolution.
People's Comedy Launch Night!

Hightlights from our launch night. Featuring Jon Matthews ComedyHenry Palmer Stand-upEd PownallEliza FraserMatthew AlfordScotty Boom BoomsTickets for 9th November show: http://hdfst.uk/E48811?fbclid=IwAR1ggK9cLpqKne7X2diLpR82YniBToDKo_4nk-9UMNBmcNrEk-1INCE0qBc

Posted by The People's Comedy on Thursday, 1 November 2018
Here are some moments from our opening night Friday 5th October.