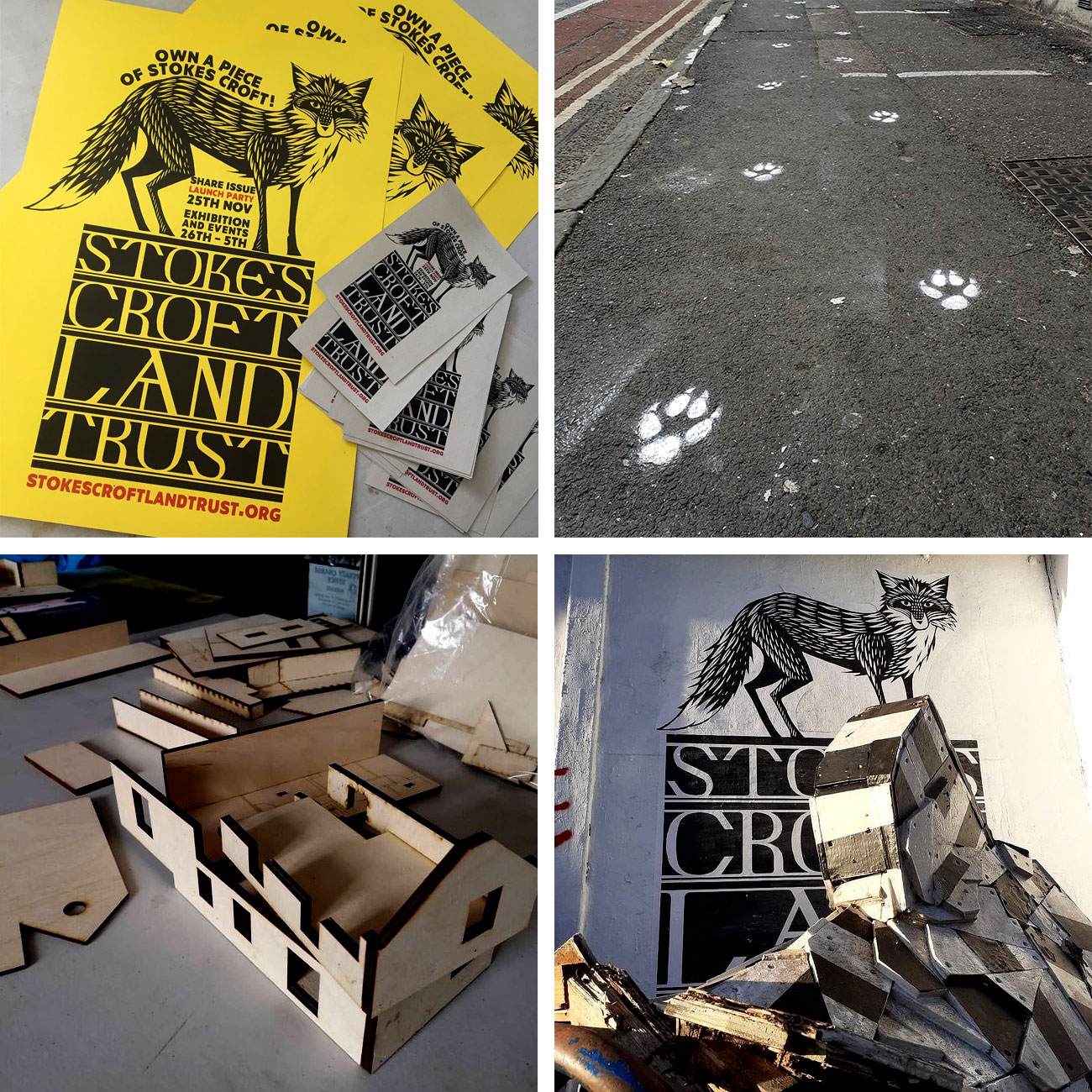 The way to have more control over our destiny, is to hold our resources in common: Owned by us, working for us.
The Stokes Croft Land Trust (SCLT) is a direct response to yet more gentrification in Stokes Croft. Join us as we fight back against the faceless corporations and greedy developers taking over our neighbourhood.
The first community share offer from SCLT aims to raise enough capital to buy 17-25 Jamaica Street & 14 Hillgrove Street, currently home to PRSC HQ.
For more information about the community share offer and the Stokes Croft Land Trust, visit fundsurfer.com/sclt