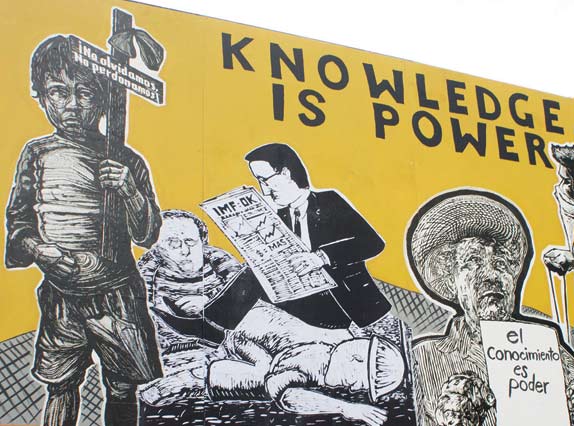 The Bearpit Outdoor Gallery hosted its first major international exhibition, 'Resiste', in October 2016. For the last 10 years ASARO have created political woodcut and lino print street art as part of their local protests, and in solidarity with international struggle.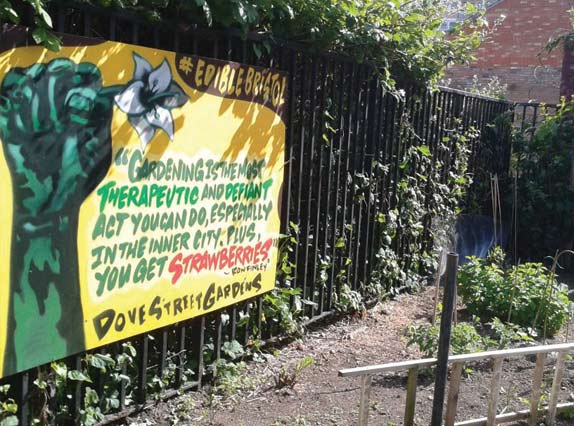 Bristol Green Fringe is Stokes Croft's response to Bristol Green Capital 2015.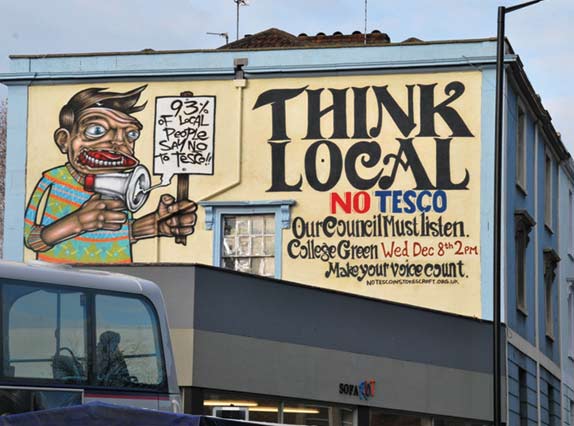 The issues that confront Stokes Croft apply globally. We must work to offer alternative models for food sourcing, for ourselves, and for everybody.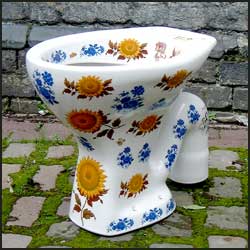 Stokes Croft China produces bespoke ware, and off the shelf unique toilet pans, using print rescued by us from the last independent decorating factory in Staffordshire.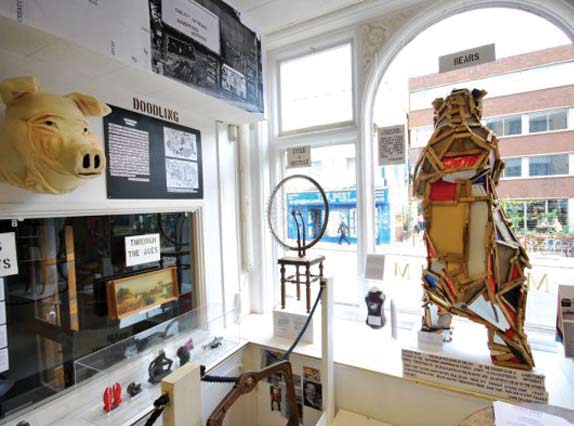 Stokes Croft Museum defies categorisation. A record of the recent past, it addresses issues that confront us all, polemical in its stance, delivering beauty and message in equal measure.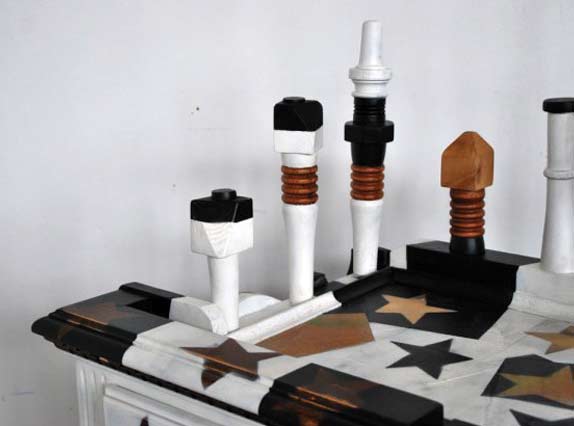 Using materials found in the street, old furniture headed for landfill, we fashion unique pieces of furniture, which transcend the merely functional. Local artists working with materials found locally create a new aesthetic that clearly evokes the soul of Stokes Croft.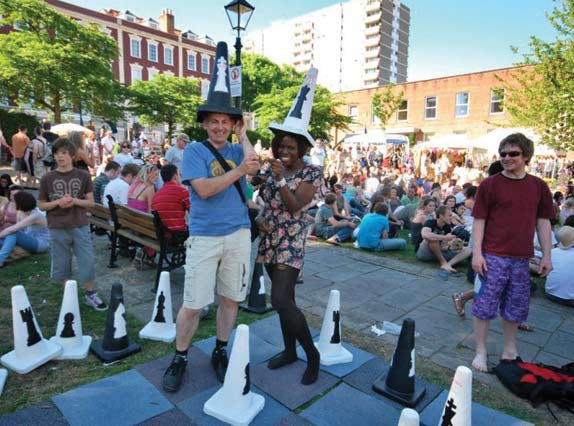 Street Chess using road traffic cones was an idea that developed in Stokes Croft as a response to the perceived negativity of public space in the area.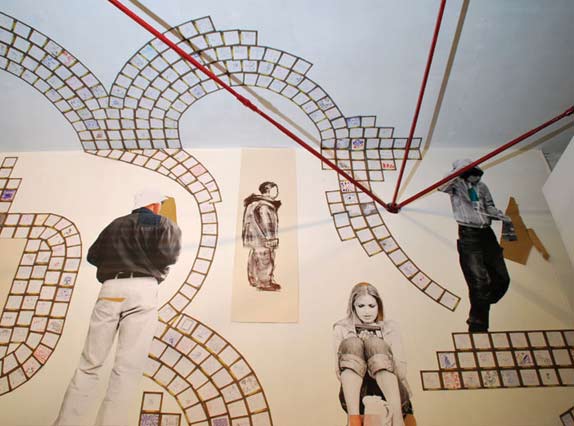 Katy Bauer, who devised the Banksy Q show, recognised that the phenomenon of the queue was important in and of itself. So she started to document the queue, and collected drawings, 3500 of them, by handing out pens and flyers.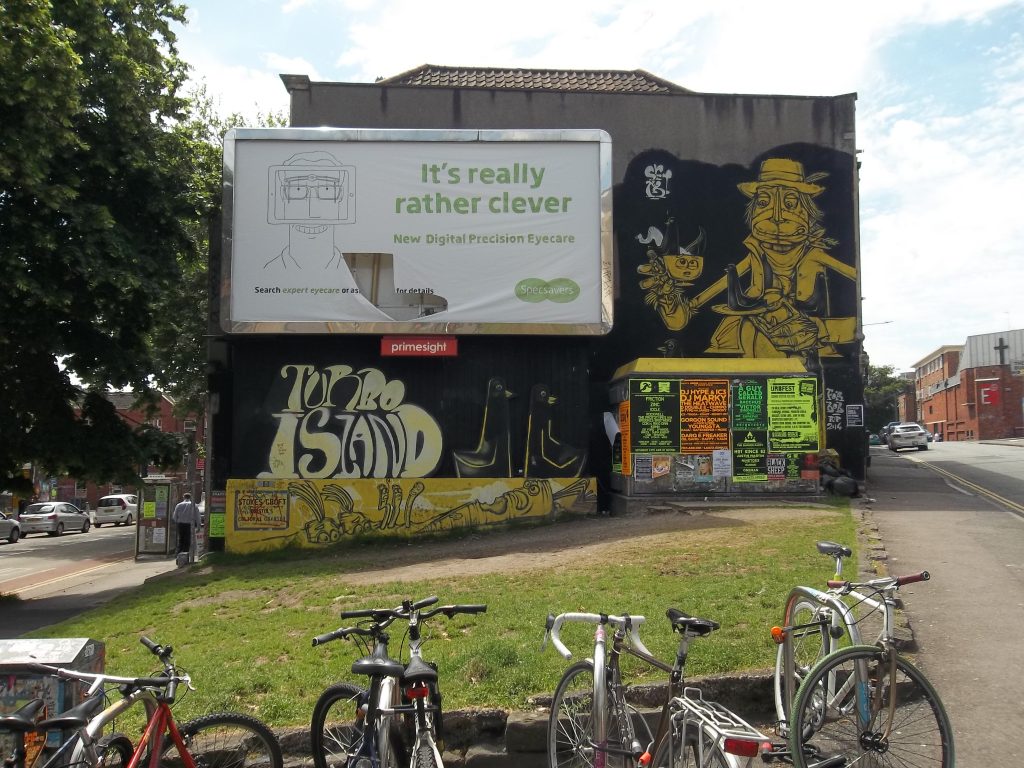 No more advertising billboard, and more outdoor gallery. More space for voice and beauty.