Our Story
In 2006 the first anti-consumerism wall went up in Jamaica Street on the Outdoor Gallery, a privately owned wall. This prompted questions about street painting, and if it is criminal damage when it improves the streetscape.
Rather than preventing creativity, street art can be used to put a bit of love into the general environment. By giving people space to play, places can be made more beautiful. PRSC systematically painted the boards in Stokes Croft that could be painted while this was still illegal, and took before and after photographs. After getting arrested for illegally painting the 'Welcome to Stokes Croft' sign and subsequently going to court, the Council ceased arresting us. After this we painted the Hokusai Wave on Hillgrove Street and built the Yard, a space and resource which allows bigger projects such as the Bear to be built.
By building and improving our immediate surroundings, we quickly realised that issues are rarely local. There is a wide range of issues, including climate change, new economy, community land trusts, corporate advertising and social justice that we believe are both local and at the same time reach far beyond our community borders. We visualise these issues through art, work together with other organisations, and allow others to use our facilities, equipment and venues for campaigning. We aim to set up a School of Activism, and challenge the authorities and corporates about shaping our spaces. With the ethos of doing it ourselves, we create our own possibilities and hope to inspire others.
Want to know even more? Read it in our mission statement.
Activism
PRSC runs its own projects, partners with other organisations, and acts as a resource for third party organisations. We place visual messages around the city to create awareness about certain topics and issues.
We see direct action as a means to move things forward, start discussions, and disconnect it from criminality. Whether we campaign for legal graffiti walls and areas, organise buy or burgle art events, set up a parody of a Stokes Croft Museum: we aim to start a discussion, playfully challenge the status quo, and inspire people to find their voice.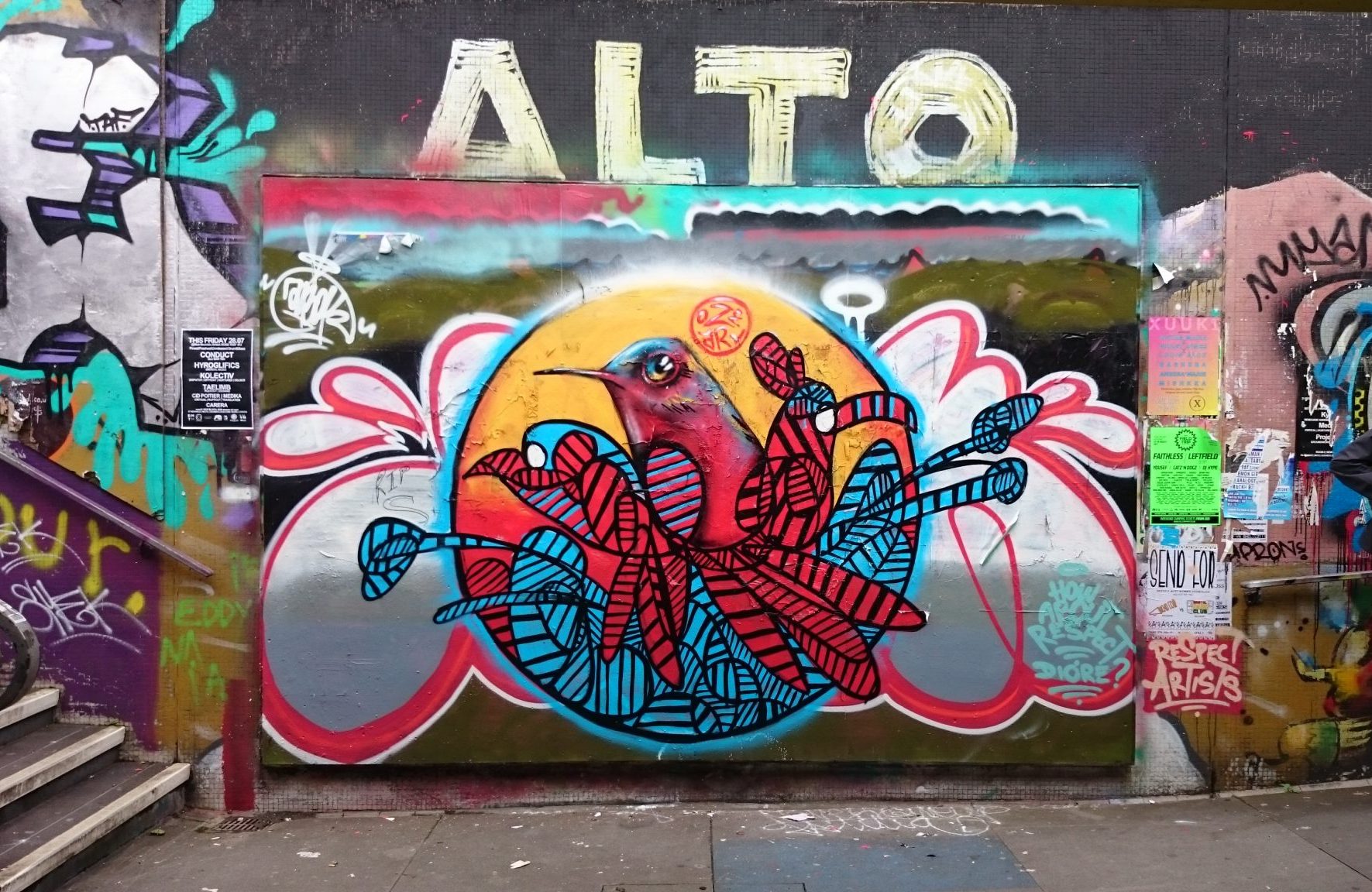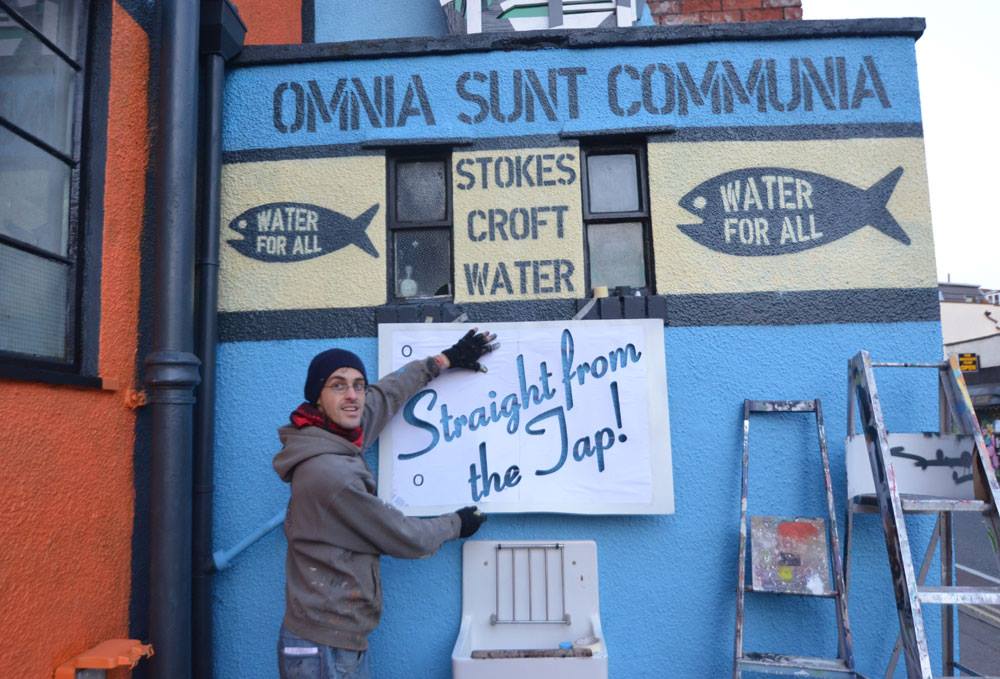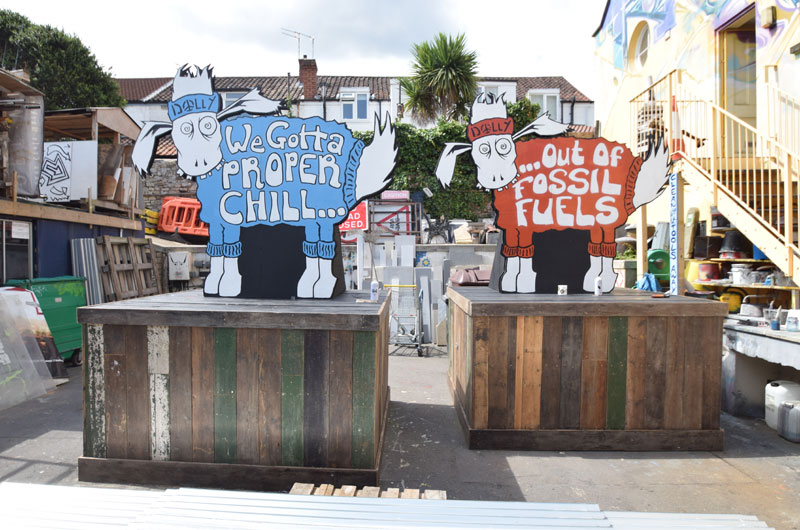 Vision
The People's Republic of Stokes Croft is a community enterprise that holds the philosophy of a new economy close at heart. PRSC leads by example, showing through direct action that change is possible. We resolutely reject the notion that there is no alternative and build on ways of making our own future.
In our community there are various alternative enterprises that can become reality because they can use our facilities. This includes a china shop, workshop and kiln room, a Community Land Trust, a co-operative media centre, a functioning building yard and workshop, and potentially many more. We believe that by providing to these new economy enterprises an opportunity to grow, big ideas can grow as well.
In order to keep our direction, we need to question everything, dream big and express those visions. Only when ideas and visions are voiced, we can start working towards them.
Geography
Stokes Croft is a stretch of road at the bottom of the A38, an arterial road which for centuries served as the main entrance to Bristol from the North, before being supplanted by the M32 in the 1960s.
However, Stokes Croft is also an area of the City that sits between Kingsdown and St. Pauls, that sits partly in Cabot Ward and partly in Ashley. For many years policing has been split in the same way between Trinity and Bridewell.
Stokes Croft has not been served well by being a boundary. For decades, it has been suffering a lack of both interest and service by the local government. Because of the economically challenged nature of our quarter, many of the locations in Stokes Croft form gaps in the normal commercial landscape.
Boundaries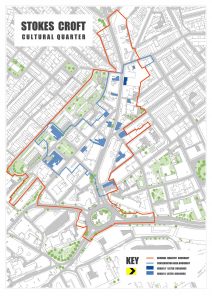 Stokes Croft's boundaries are subject to lively debate. It is an officially designated Conservation Area, but for many it is equally a vision, an idea, and a community.
The cultural identity that forms Stokes Croft runs from the junction at the Bath Buildings and Cheltenham Road, down to and including the Bear Pit (formally known as St. James Barton Roundabout). The 1960's Council housing known locally as The Dove Street Flats is also part of our community.
Below is the latest version of the Stokes Croft map, according to PRSC. (click to enlarge)
Map: Bryan Thomas: Box Architecture
Local venues and businesses
Stokes Croft is home to a vibrant mix of local entertainment venues and businesses, including engineering firms, massage parlours, T-shirt printers, sandwich bars, cafes and restaurants to suit all pockets.
Cultural heritage and history
Today, there remains little of the signwriting and painting that emblazoned all of Stokes Croft in its heyday. As such, the use of the surfaces of buildings as a canvas – which is demonstrably part of our heritage – should inform and direct the overall appearance of Stokes Croft as the Cultural Quarter of Bristol. Stokes Croft paints its own future, thus enhancing its sense of identity; its sense of community.
Further reading: Stokes Croft's origins