The People's Art Fair
Regular art events at PRSC
Upcoming Art Fairs

List of Events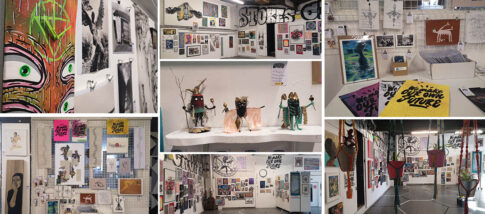 The People's Art Fair is a collaborative group exhibition devised and hosted by the PRSC and open to all artists. See The People's Art Fair for details of how to get involved.
+ Export Events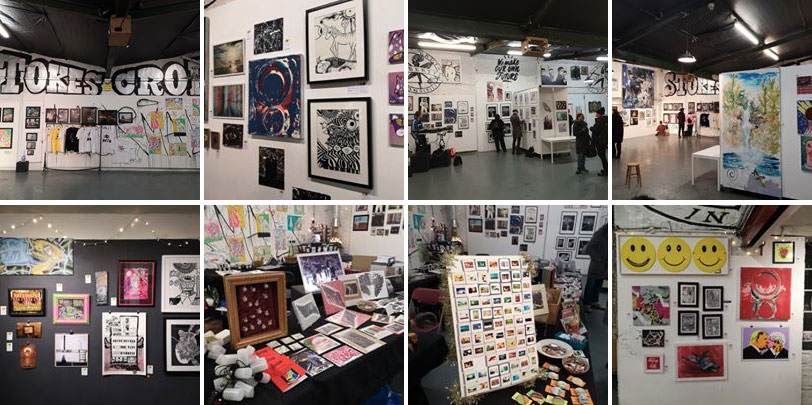 Calling creative Bristol!
The People's Art Fair is an open group exhibition curated by the PRSC. Acting as a celebration of culture and expressive art, the People's Art Fair is open to artists, makers, photographers, painters, sculptors and creatives of all shapes and flavours.
Do you make art? We want you! Come and help us to transfer our blank white gallery into a riot of colour and expression.
Do you like art? Come and immerse yourself in creativity (and stickers, and weird sculptures, and fine bone china, and painted dominos, and fridge magnets) and support your local artists. Entry to the art fair is always free.
Participation is also free but PRSC will take a 30% commission on all sales, and artists will need to help with installation and staffing of the show. If you'd like to be involved in the art fair, please complete the form below or email email hidden; JavaScript is required for more info.
Future Art Fairs
With the first third of this year lost to lockdown, and some exciting projects planned for the summer, it looks like the People's Art Fair will be back some time in September 2021, then again for another Christmas show in Nov/Dec 2021 – as with everything these days, TBC!
Previous Art Fairs
Artists, register your interest here