The People's Art Fair
Regular art events at PRSC

Upcoming Art Fair Events

No matching events listed under The People's Art Fair. Please try viewing the full calendar for a complete list of events.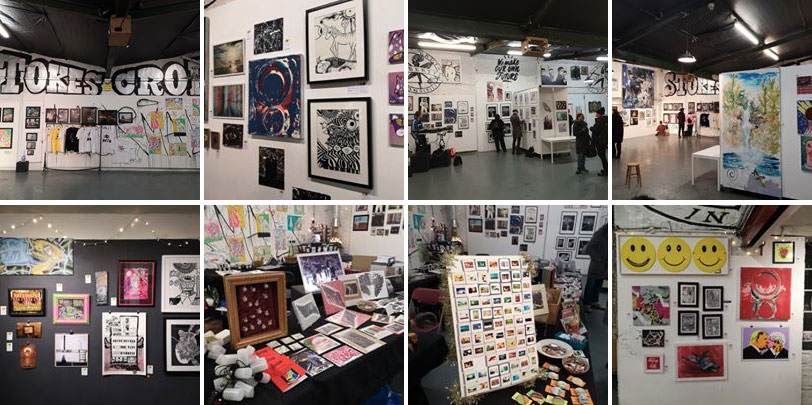 Calling creative Bristol!
The People's Art Fair is an open group exhibition curated by the PRSC. Acting as a celebration of culture and expressive art, the People's Art Fair is open to artists, makers, photographers, painters, sculptors and creatives of all shapes and flavours.
Do you make art? We want you! Come and help us to transfer our blank white gallery into a riot of colour and expression.
Do you like art? Come and immerse yourself in creativity (and stickers, and weird sculptures, and fine bone china, and painted dominos, and fridge magnets) and support your local artists. Entry to the art fair is always free.
Participation is also free but PRSC will take a 30% commission on all sales, and artists will need to help with installation and staffing of the show. If you'd like to be involved in the art fair, please complete the form below or email email hidden; JavaScript is required for more info.
Future Art Fairs
The People's Art Fair is an occasional event – subscribe to our weekly newsletter at the bottom of this page or follow us on Facebook, Instagram or Twitter for the anouncement of future dates.
Previous Art Fairs
Artists, register your interest here
The People's Art Fair is an occasional event, submit the form below then we'll get in touch when future dates are confirmed.