People's Art Fair
Regular art events at PRSC
Upcoming Art Fair Events

List of Events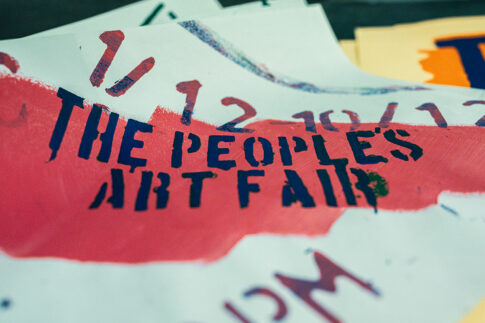 This open group show celebrates creativity in all its many forms, with over 70 local artists exhibiting 250+ works of art, plus makers market, creative workshops and more. Main exhibition open 12:00 - 18:00 daily.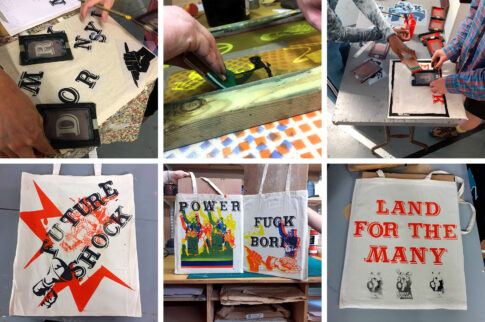 Try your hand at screen printing in our secret screen print studio! Choose either a tote bag or A3 print, then use our prepared screens to print your design.
A day of acoustic music and art workshops for the community, celebrating the life and creativity of Rapha Dufresne.
+ Export Events
Calling creative Bristol!
The People's Art Fair is an open group exhibition curated by the PRSC. Acting as a celebration of culture and expressive art, the People's Art Fair is open to artists, makers, photographers, painters, sculptors and creatives of all shapes and flavours. We know art isn't just paintings hanging on walls, so the People's Art Fair often incorporates an art market, live music jam sessions, poetry open mic, and all sorts of creative workshops and activities.
Do you make art? We want you! Come and help us to transfer our blank white gallery space into a riot of colour and expression.
Do you like art? Come and immerse yourself in creativity (and stickers, and weird sculptures, and fine bone china, and painted dominos, and fridge magnets) and support your local artists. Entry to the art fair is always free.
Participation for artists is also free but PRSC will take a 30% commission on all sales, and artists will need to help with installation and staffing of the show. If you'd like to be involved in the art fair, please complete the form below or email email hidden; JavaScript is required for more info.
Future Art Fairs
The People's Art Fair is an occasional event – subscribe to our weekly newsletter or follow us on Facebook, Instagram or Twitter for the anouncement of future dates. Artists, register using the form below, then we'll contact you before each one.
Previous Art Fairs
Artists, register your interest here
The People's Art Fair is an occasional event – submit the form below then we'll get in touch when we're ready for the next show.
Registrations have now closed for our Winter show. Sign up to the PAF mailing list below to hear about future exhibitions.