Local Currencies: The Rebellious Act
November 28, 2017 @ 6:00 pm

-

8:00 pm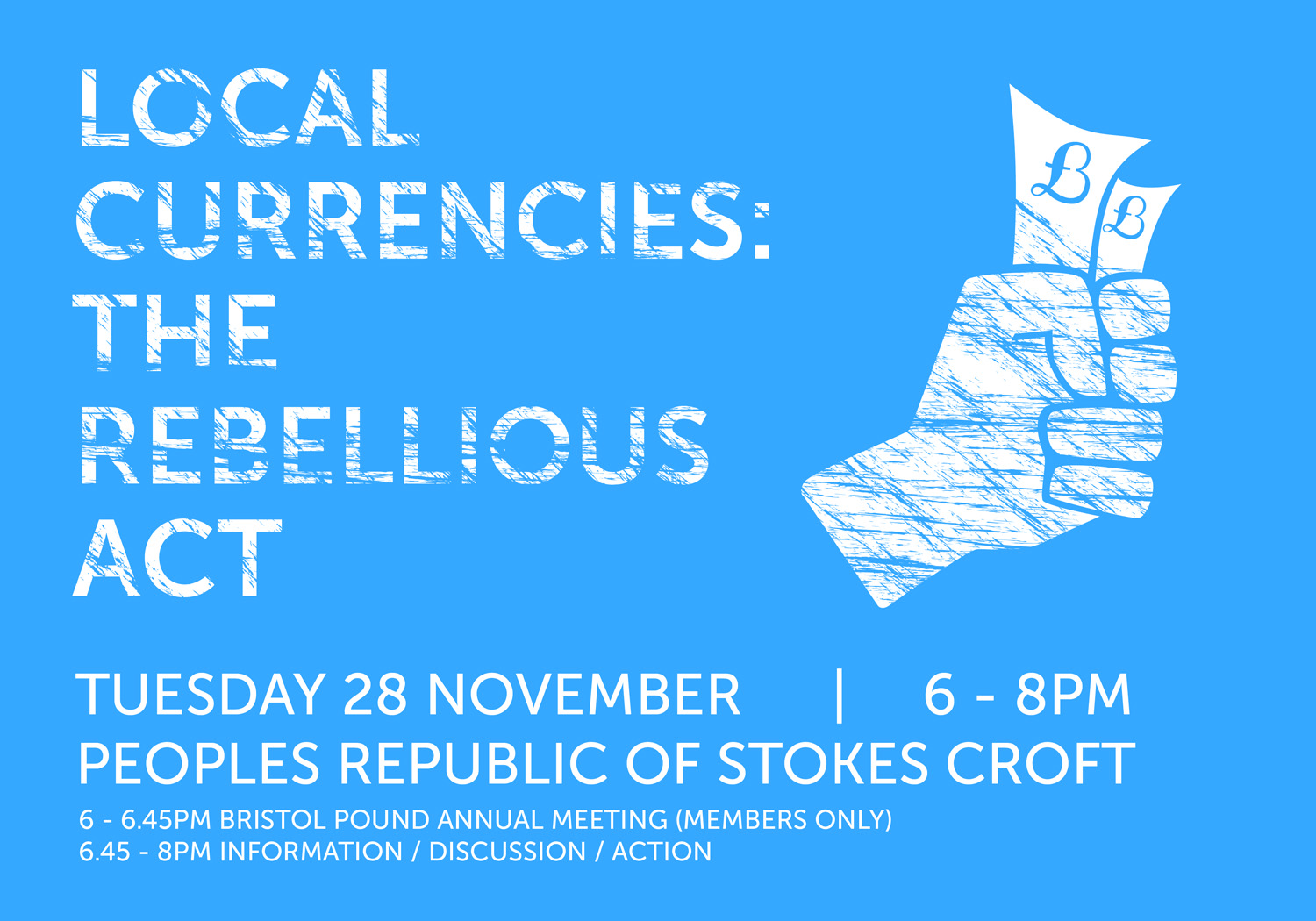 As the UK economy transforms into a tool to support large multi-national corporations and distant shareholders, the growth of alternative economics becomes ever more important. The Bristol Pound is widely seen as one of the most successful local currencies in the UK, but it's not alone in its mission. Local currencies are being established in towns and cities across the UK, led by their communities, who share a common aim: to redefine the way we live and work with money.
Join us for a workshop and discussion on how local currencies can give money back to the people. We will be joined by Charlie Waterhouse; financial activist, creative designer, Director at the Brixton Pound and founding member of the Independent Money Alliance. He'll be talking about the new economy movement before we go into an open space workshop to inform, discuss and take action to change money, for good.
Formal Annual Meeting | 6 – 6:45
The first part of the meeting will see a breakdown of our 2017 annual report, and members will be invited to participate in elections for the next business and individual representatives to sit on the board. Business and Individual members are encouraged to apply to join the board, and help us shape the future of the Bristol Pound. To apply and find out more, please visit our website: https://blog.bristolpound.org/
Please Note: The formal annual meeting is from 6 – 6:45. Everyone is welcome to attend, but only members can vote in the next board representatives. All are welcome to join us for drinks, nibbles and action from 6:45 for the second part of the meeting.
Tickets are free, but please book through Eventbrite.