Outdoor Gallery Winter Exhibition 2018
Saturday 1 December, 2018 @ 16:00

-

Monday 17 December, 2018 @ 17:00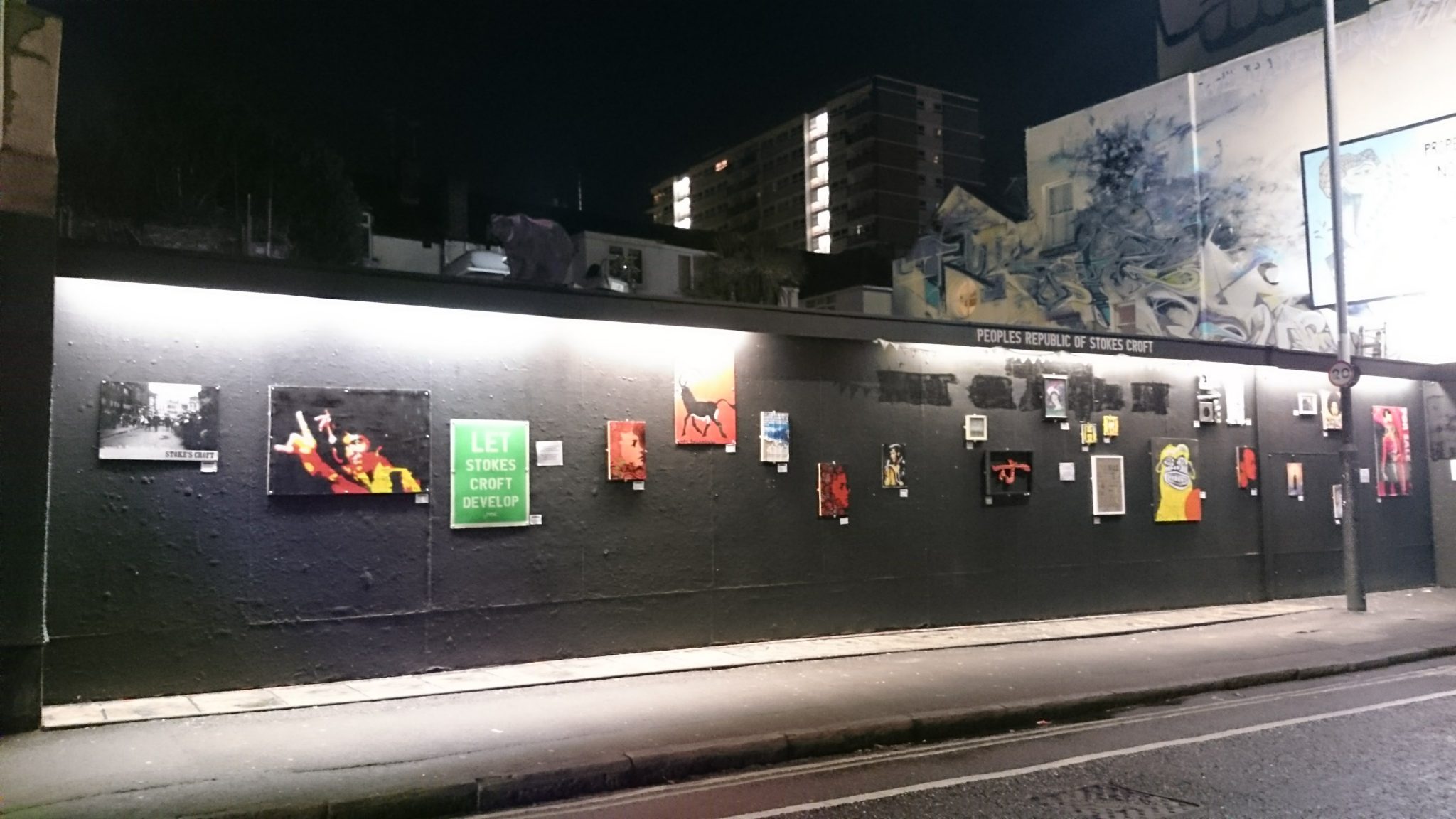 The PRSC outdoor rolling exhibition will run throughout December, from Saturday 1st until Friday 21st December. It is located on the PRSC Outdoor Gallery on Jamaica Street. Make sure to pass by regularly, as the exhibition will be regularly updated, thus creating a rolling exhibition.
This exhibition is designed to provide an outlet for as aspiring and established artists to showcase and sell their work, but it's not just for artists. A lot of the artwork on display has been produced in a Paint Jam in the PRSC yard where members of the public are invited to come in and make a painting on a wooden board.

This exhibition also offers to the public the opportunity to purchase artworks at an affordable price.
Displayed artworks can be purchased at the Stokes Croft China shop, open 7 days a week Mon-Sat 11-6pm, Sunday 12-5pm.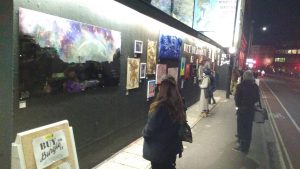 As well as providing a canvas for artists to exhibit their work and experiment with weatherproof techniques, the outdoor gallery aims to give local communities and passers-by a sense of ownership of the public space, challenging established ideas of private property and commercial enterprise.
Hanging the work outside will mean it is vulnerable to vandalism and theft. Trust and respect are therefore central elements of this exhibition.
This event is completely free and is inspired by two of our core beliefs:
We Are All Artists
Art should go where the people are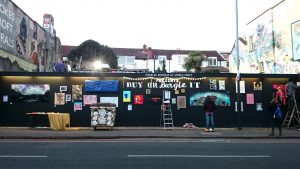 For more info, or to submit some (weatherproof) art to the show, please pop into the china shop, or email us at: email hidden; JavaScript is required
Related Events