Reboot the Roots – Theatre for Collective Liberation
Saturday 27 April, 2019 @ 09:30

-

18:00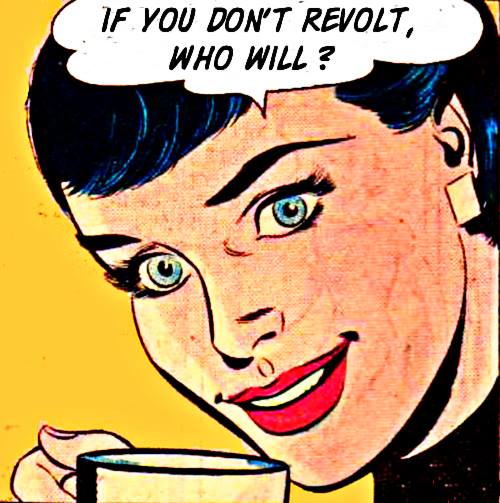 "In truth the Theatre of the Oppressed has no end, because everything which happens in it must extend into life….The Theatre of the Oppressed is located precisely on the frontier between fiction and reality – and this border must be crossed. If the show starts in fiction, its objective is to become integrated into reality, into life." – Augusto Boal
Reboot The Roots is back in Bristol to offer a day of intensive training in the mechanics of FORUM theatre: Augusto Boal's innovative, interactive and inspiring tool for the democratization of theatre.
Come join us for a workshop where we will create anti-models of the oppressions we collectively experience and learn how to apply these tools to your own groups and communities, or simply to enjoy a weekend of knowing, being and transforming together in a safe and inclusive environment. First, we will script the plays, then we shall forum together to explore how this dynamic tool can be used as force for social transformation.
"Wouldn't it be wonderful to see a dance piece where the dancers danced in the first act and in the second showed the audience how to dance? Wouldn't it be wonderful to see a musical where in the first act the actors sang and in the second we all sang together?…This is…how artists should be—we should be creators and also teach the public how to be creators, how to make art, so that we may all use that art together." – AB
A rehearsal for life and the revolution.
Come in, the house is yours!
Payment is by the solidarity economy:
High waged £55-25,
Med waged £25-15,
Lo/no waged £15-5.
Join us from 09.30 to 18.00, or as much as you are able!
About Theatre of the Oppressed
Theatre of the Oppressed is a range of techniques, games and exercises, using embodied narrative to support the empowerment and liberation of individuals and their communities. The approach was developed by Augusto Boal in South America, and has since been used all over the world in the building of community, to dynamize social engagement, and to support individuals to realise their creative potential for personal and social transformation.
"Theatre is a form of knowledge; it should and can also be a means of transforming society. Theatre can help us build our future, rather than just waiting for it." – Augusto Boal, Games For Actors & Non-Actors
In essence, it utilises theatre in order to generate solutions to real problems, create dialogue where before there was only monologue, and ultimately "humanise humanity" by enabling people to develop the skills and faculties to liberate themselves and others. It creates space for a rehearsal for life. It is a way of analysing the power dynamics of our society and our personal relationships, purporting that personal problems are social problems.
The training will introduce key principles of Boal's work, laying the foundation for future exploration.
The Facilitators
Rich Loizou is a nature connection and land-based learning facilitator with a love of communal and co-operative living and interpersonal dynamics. By day he works to foster self-confidence in children and young adults.
Hannah Sneyd is a creative facilitator, organiser and researcher passionate about nature connection, social justice and spiritual activism.
About Reboot The Roots
Reboot the Roots is a solidarity organisation that promotes social inclusion through the arts. It uses theatre, music and workshops to support people who are denied their rights to full, happy and active participation in society. This includes those recovering from addiction, people living with HIV/AIDS and individuals who have been in conflict with the law.
They facilitate workshops with the socially excluded, train trainers from other organisations and NGOs in techniques of art for inclusion, and help other practitioners to achieve their goals through logistical support, consultation and funding. They believe that creative tools for social transformation can enable people to participate fully and equally in society.
To reserve your place or for more information please email to email hidden; JavaScript is required expressing interest, and we will email you back with application details.
Related Events