SPACE Open – Part I. Celebrating PRSC people, tenants and friends
Saturday 9 December, 2017 @ 12:00

-

Saturday 23 December, 2017 @ 18:00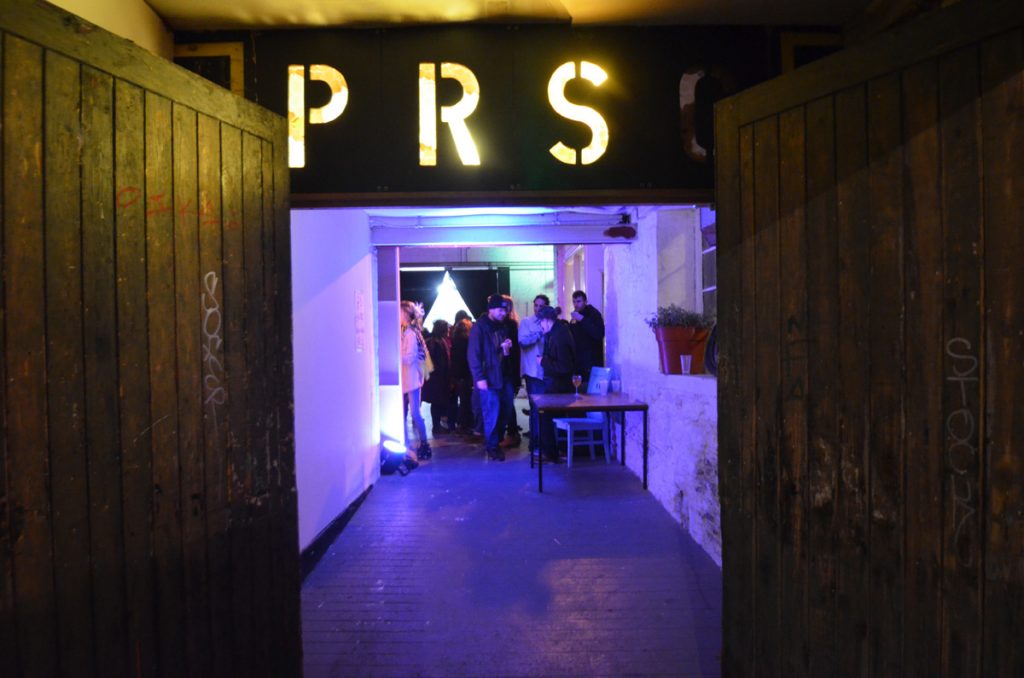 Opening: Friday 8th December, 6-9pm
This coming December the Peoples Republic of Stokes Croft (PRSC) presents its exhibition SPACE to celebrate, showcase and promote local creative talent close to PRSC hosting a lively month of exhibitions and events.
We invited PRSC people, tenants and friends to take part in a two – week exhibition and a series of events which we will run throughout December. SPACE Open celebrates the creative heartbeat around PRSC, showing to the public who we are and what we do.
SPACE Open is configured to host a group exhibition showcasing different artforms such as prints, paintings, sculptures, objects, English bone china ware, made by creative talent around PRSC. Besides the exhibition, a series of workshops, talks, screenings and more, open to anyone will take place as a chance to share ideas and skills with the public over mince pies and mulled cider.
PRSC is home to 12 artist studios, The Bristol Cable, and the Stokes Croft China workshop with over 16 local artists who design unique fine English bone china ware on a voluntary basis, sold in our Stokes Croft China Shop. Our friends are local artists and arts organisations, publishers, volunteers, independent newspapers, campaign groups and creative businesses, among others.
List of people involved in SPACE Open are artists Bev Milward, Chris Chalkley, Clare Andrews, Georgie Wood, Lisa Furness, Mark Cranfield, Scot Burgoyne and object … This exhibition also includes the PRSC Team, Stokes Croft China artists, The Bristol Cable, AdBlock Bristol and Jacknife.
Events Programme:
Sat 9 and Sat 16, 3 – 4.30pm  – PRSC TOUR with Chris Chalkley
Come along for a tour visit of PRSC HQ, china workshop, screen printing room, media room and editing suite, radio broadcasting station, outdoor yard and much more.
PRSC chairman Chris Chalkley will share with you the extraordinary story of how we got here so far and what we are currently up to.
Please RSVP to email hidden; JavaScript is required to reserve your place for this event.
Sunday 10 – afternoon – China Workshop with Mark Cranfield
Want to find a great gift? Love our Stokes Croft China ware but keen to give it a try yourself? Enrol for a Sunday workshop to make your own unique piece! Places are limited.
For more information check our website https://prsc.org.uk/the-china-workshops-are-back/
Thursday 14 at 6.30 pm – Dreaming an ad-free Bristol: a creative workshop to re-imagine our city streets led by AdBlock Bristol.
Billboards are everywhere in Bristol, including an increasing number of intrusive, bright, energy-intensive digital screens. Advertising has become so much a part of our lives that many of usdon't question them, and some people say they don't notice the ads. This is what the advertisers want us to think – so they can carry on feeding us messages to consume, spend or borrow, without us even realising it.
How can we shift the debate on outdoor advertising so that we can become more aware of the impacts of corporate advertising we see on our streets, and the damage to our health, wellbeing, environment and local economy?
Adblock Bristol is a group challenging corporate outdoor advertising in Bristol. We want to make Bristol the first UK city to be free from corporate billboards. Sounds great, doesn't it? We need your help to make it happen.
We'll explore how advertising works, what impacts it has, and why your favourite brand of beans may not be as special as you think. We'll discuss how we can break through the barrage of consumer nonsense and expose the myths behind the advertising industry.
Led by Nicola Round and Robbie Gillett.
Friday 15 at 6.30pm – Artists Talk with Lisa Furness
Across the continent buildings and villages lie empty. Largely uncelebrated, an international community of activists and anarchists makes use of these buildings to address all kinds of social or environmental ills and to engage in alternative ways of life.
Between 2012 and 2015 photographer Lisa Furness toured Europe and the UK making a visual record of the squatted communities and projects she found. In this talk she presents stories from some of the amazing places she saw.
Sat- Sun 16-17, 11am – 3pm drop-in – Painting Workshop
Come and paint with us. We have some paint, brushes, canvases, boards, etc. But you are welcome to you bring yours too. The resulting paintings will be on display on the PRSC Outdoor Gallery during the Buy or Burgle It exhibition. Free entry, ALL WELCOME
Lead by PRSC Team
9-22 December, noon – 4pm drop-in any time – Mug decorating
Can't make a decorating workshop of don't want to book? Drop in at the SPACE Open and make your own mug for £12. Your mug will be fired and ready to pick up the following week.
Led by PRSC Team
Related Events