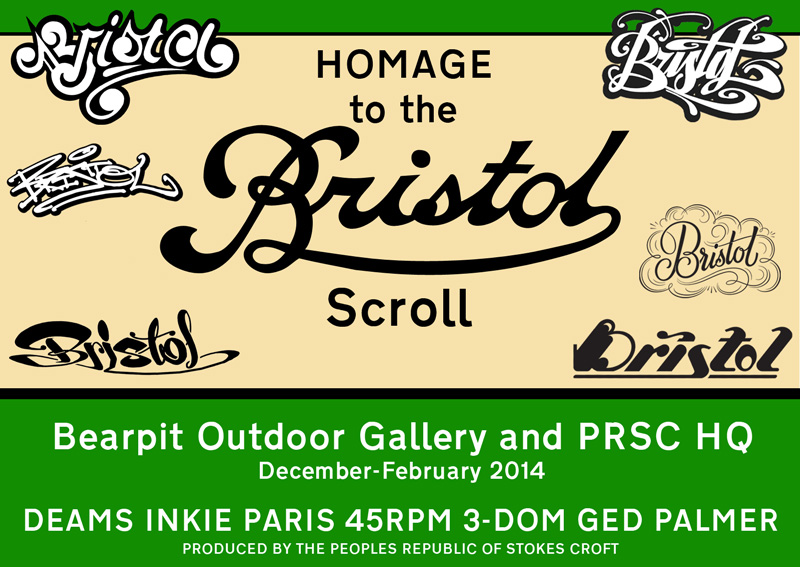 The Bristol scroll will be well known to anybody over forty. The City's name was carried in this form by every bus in the city and  its surrounding areas from 1965 until the mid 1980s. Created by an artist unknown, this beautiful rendition of Bristol was first used in 1910 by the Bristol Aviation Company, and became the Bristol "Brand" across the globe, during a period of rapid industrial expansion and innovation.
Six of Bristol's finest Graffiti artists reinvent the scroll in their own styles, reminding us of a period when Bristol seemed to control its destiny, whilst simultaneously reappropriating  this symbol of pride and independence for the City.
The work of these six graffiti artists clearly demonstrates that they are  in fact the pre-eminent calligraphers of our time.
The exhibition takes place in the Bearpit Outdoor Gallery, the sunken roundabout at the bottom of Stokes Croft, until February 2014.
The six artists involved are: 3-Dom, Deams, Inkie, 45RPM, Ged Palmer and Paris.
The show is designed by the Peoples Republic of Stokes Croft.
100 A2 screen prints of each design will be  made available for sale from Dec. 12th, priced at £20. Tee shirts of each design will also be made available, proceeds going towards the work of PRSC and the Bearpit.
Prints and tee shirts will be available at PRSC HQ, 35 Jamaica Street, the Harbourside Christmas market, the Bearpit, and online at prscshop.co.uk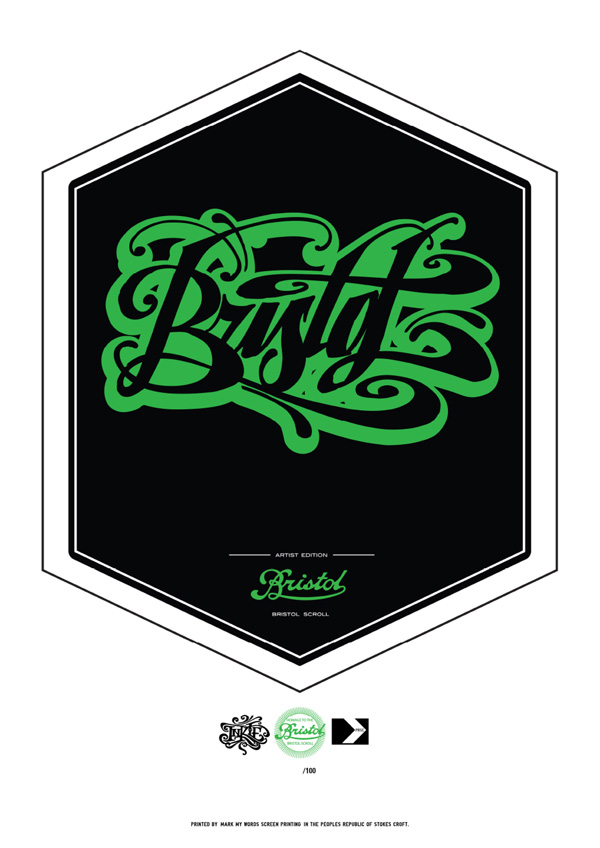 Inkie Print: Edition of 100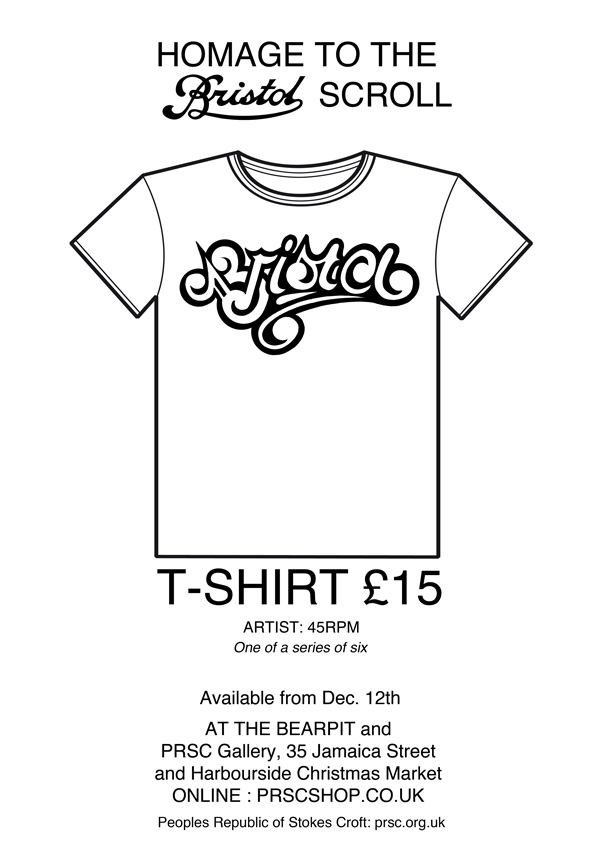 One of six different Tees available.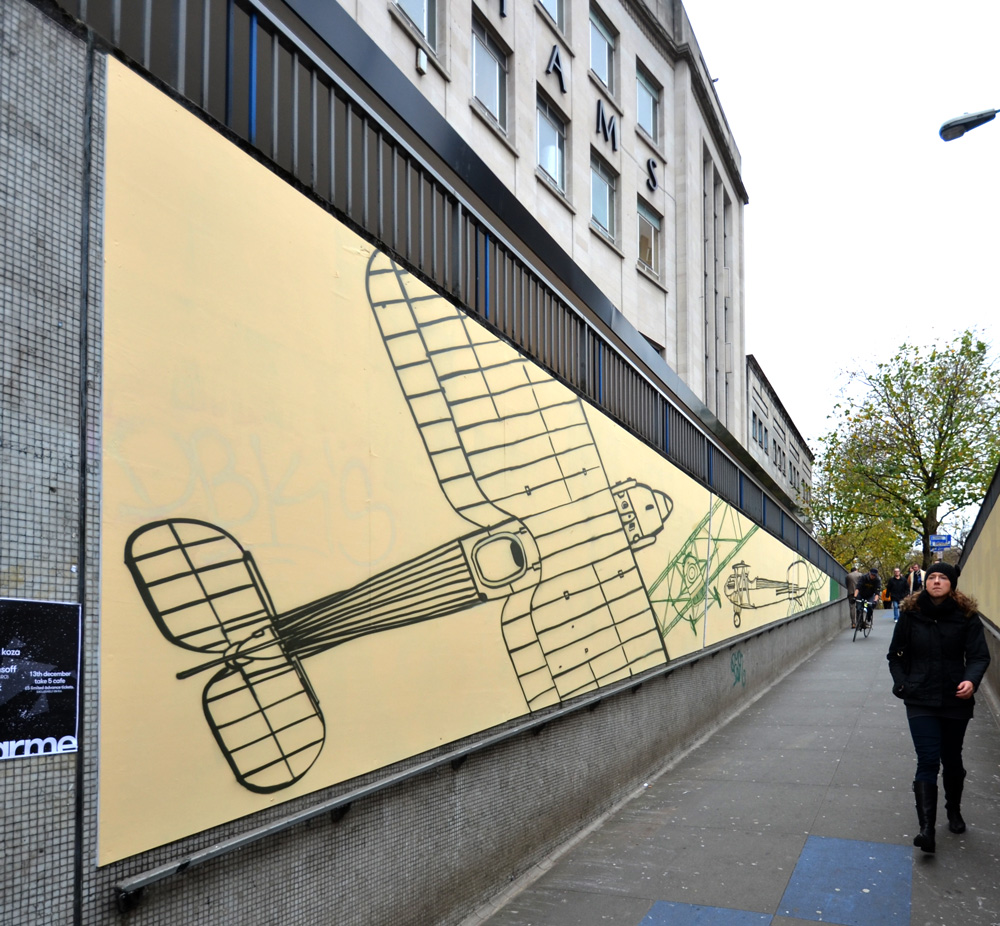 Projections of early Bristol biplanes. (South Tunnel)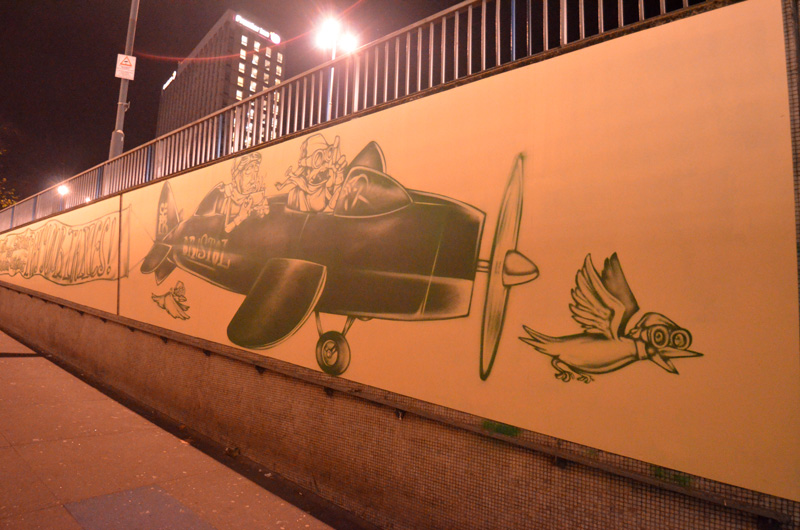 "Lloyds, Boots, Tesco etc., PAY YOUR TAXES" by Sepr (South Tunnel)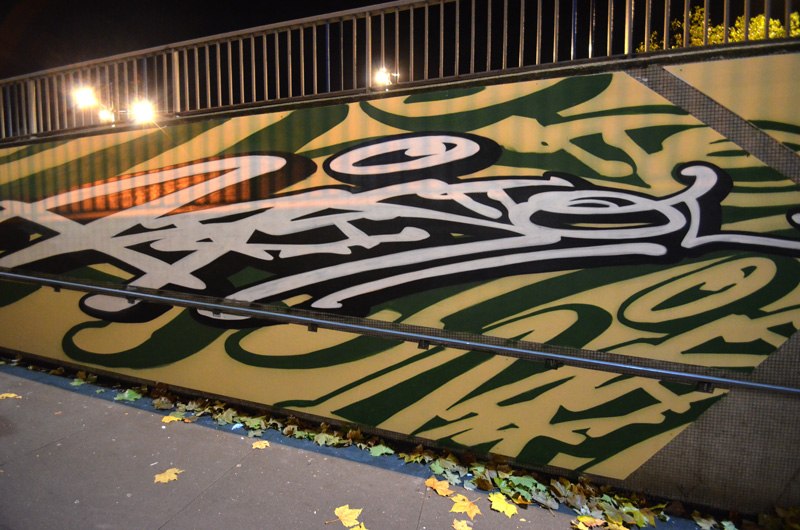 "Bristol" by DEAMS (EAST TUNNEL)