Journey to Justice Bristol 2017
The Peoples Republic of Stokes Croft (PRSC) and Journey to Justice Bristol (JToJ) are participating in a project to visualise Bristol's history of activism and struggles for social justice.
As part of a variety of exciting and innovative activities for the JToJ event throughout October 2017, PRSC is working with JToJ to celebrate and honour key activists in Bristol that have contributed to and inspired the social movement but have not been recognised for their actions. To raise awareness about these people, we will feature their likeness and ideas on fine bone china mugs and screen prints.
Walter Ayles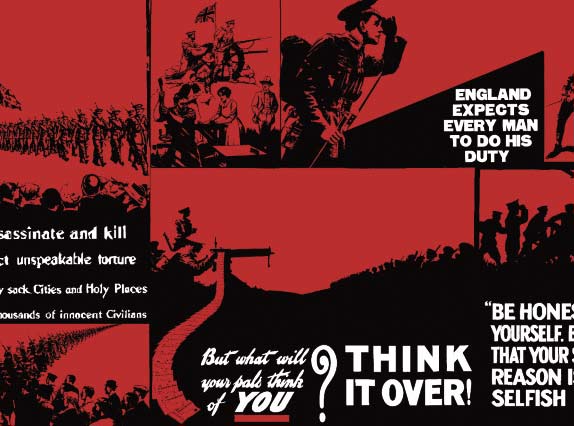 Walter Ayles (1879 – 1953) Trade Unionist and women's rights advocate, Ayles came to Bristol in 1910 as secretary of the Independent Labour Party and was later elected a City Councillor for the Easton Ward urging municipal ownership of energy and transport. Imprisoned as a Conscientious Objector during the first World War, he became a Quaker and served as Labour MP for Bristol in 1923 and in 1929-1931.
Artist: Marcus Bo Lanyon
No. 1 in a series of 12
Dorothy Brown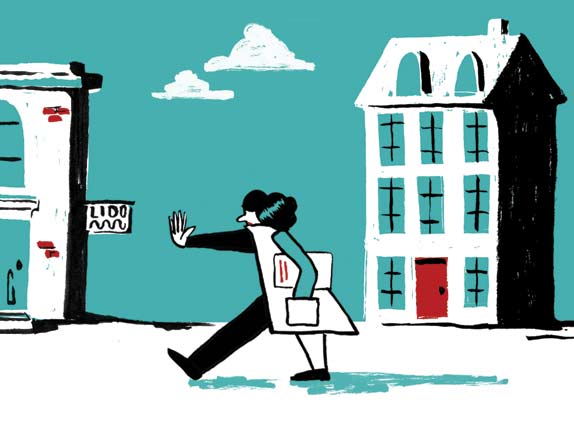 Dorothy Brown, MBE (1927 – 2013) The 'unstoppable guardian' of historic Bristol, Dorothy Brown saved over 400 of the city's historic buildings from demolition and helped to preserve the Avon Gorge and other public spaces from concrete, cars and vested interests. She died in Redland Library whilst working on her last campaign at the age of 86.
Artist: Patch Plummer
No. 2 in a series of 12

Princess Eldoris Campbell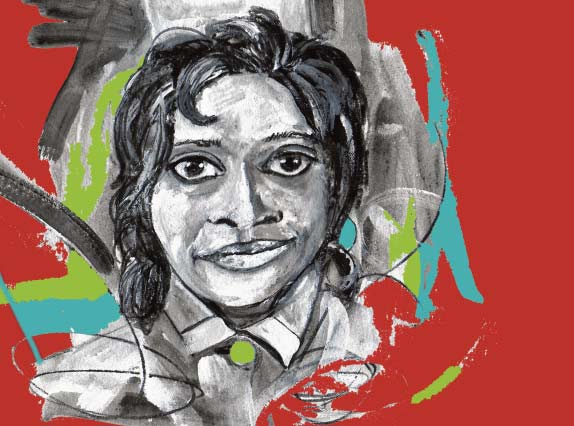 Princess Eldoris Campbell, MBE (1939 – 2015) Arriving from Jamaica in 1962, Princess Campbell successfully challenged the discrimination she encountered as a nurse to become Bristol's first Black Ward Sister at Glenside Hospital. She helped to pioneer multi-cultural sheltered housing for the elderly in the 1980s, and continued as a community activist throughout her life urging all to 'stay and fight if you want to change things.'
Artist: Rachel Gadsden
No. 3 in a series of 12
Mary Carpenter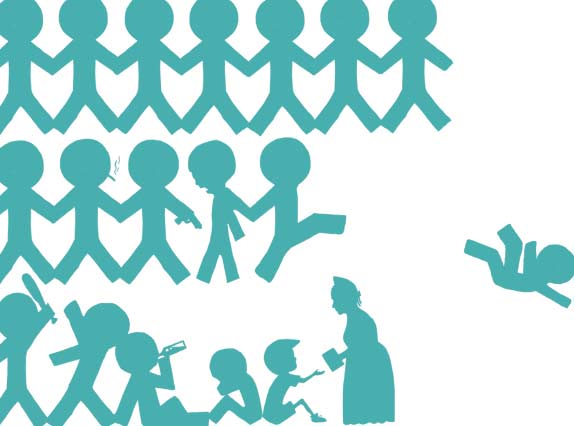 Mary Carpenter (1807 – 1877) A champion of destitute children, committed Unitarian, and a leading light of the 'ragged school movement' in Bristol, Carpenter campaigned tirelessly for the more humane treatment of young offenders and child workers. She hosted African-American anti-slavery activists in Bristol from the 1840s and, inspired by Raj Mohan Roy, later travelled to India to promote women's education there.
Artist: Brook Tate
No. 4 in a series of 12

Ellen and William Craft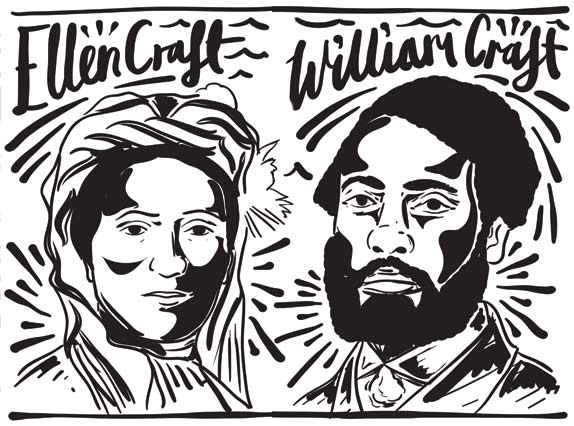 Ellen Craft (1826 – 1891) and William Craft (1824 – 1900) The Crafts escaped from slavery in Georgia in 1848. The light-skinned Ellen posed as a white male planter with her husband William as her slave, as they travelled by train and steamship to the North. In 1850, Bristol Unitarian John Estlin helped them flee to England to escape Southern bounty hunters and Mary Carpenter hosted them on subsequent visits to Bristol to address anti-slavery campaigners.
Artist: Katraz
No. 5 in a series of 12

James Crosby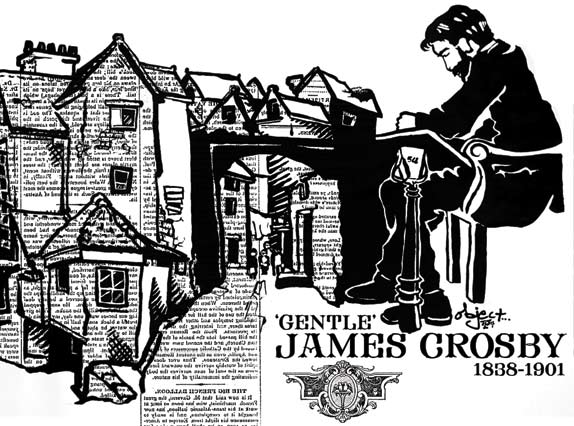 James Crosby (1838 – 1901) In 1884, James Crosby's pioneering series in the Liberal Bristol Mercury 'The Homes of the Bristol Poor' caused a sensation. The son of a Bristol mariner, his passionate and detailed depiction of the misery caused by the bad conditions in which so many Bristolians lived, helped to change government attitudes about the need for decent housing for the workers.
Artist: object…
No. 6 in a series of 12

Owen Henry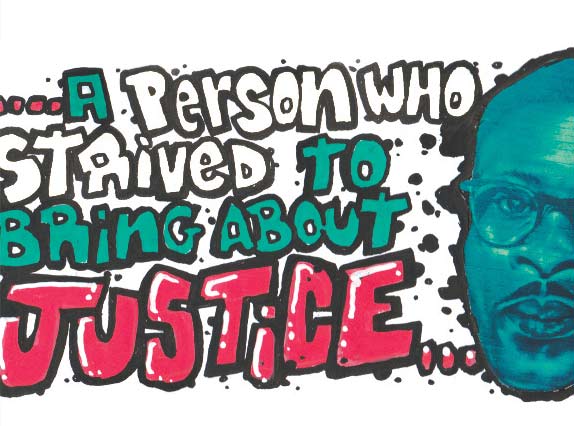 Owen Henry (1928 – 1989) Jamaican-born, Owen Henry came to Bristol in 1956 braving Teddy boys and slum housing to co-found the West Indian Development Council which spearheaded the Bristol Bus Boycott Campaign against racial discrimination in 1963. By 1967 he was a major force behind the St. Paul's Carnival and throughout his life challenged the unfair treatment of Black Bristolians.
Artist: DNT Matchbox Gallery
No. 7 in a series of 12

Batook Pandya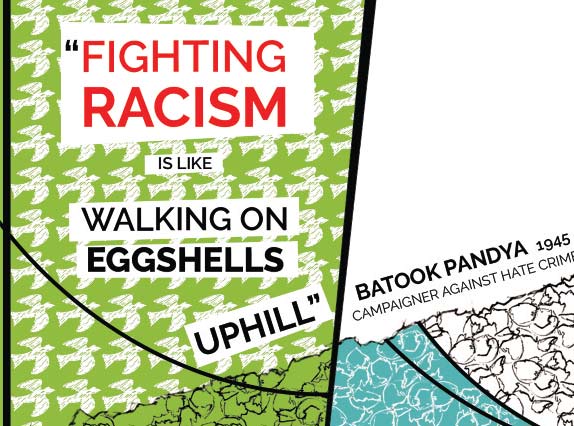 Batook Pandya MBE (1945 – 2014) At 17, Batook Pandya came to Britain nearly a decade before other East African Asians arrived as refugees. A British Aerospace engineer who worked on Concorde, he left engineering in 1991 to become Director of SARI ('Stand Against Racism and Inequality') where until his death, he braved personal threats and violence to fight hate crime in Bristol.
Artist: Micha Libert
No. 8 in a series of 12

Ram Mohan Roy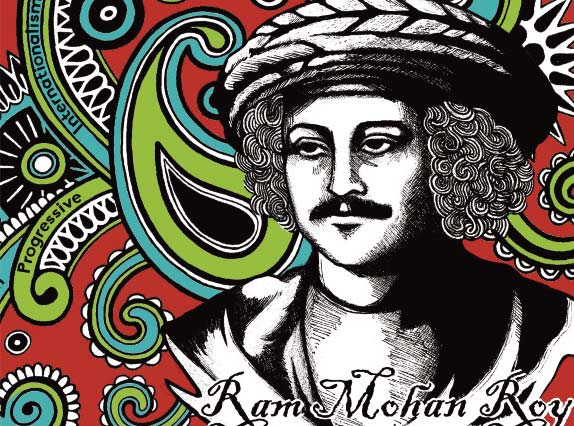 Ram Mohan Roy (1777 – 1833) Roy, a high caste Bengali Hindu, defied traditional taboos to travel to England, becoming friends with Bristol Unitarians who, like him, championed humanitarian causes. Revered today as the 'Father of Modern India', he campaigned against rigid caste distinctions, child marriage, purdah, widow burning (sati) and for the education of both women and men. Buried after a short illness at Arnos Vale, Bristol.
Artist: Zamzam
No. 9 in a series of 12

Jessie Stephen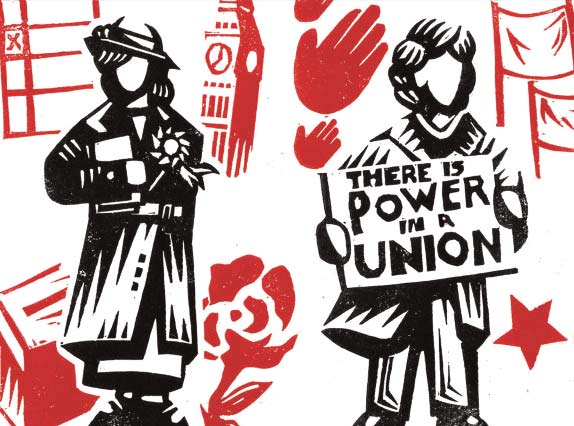 Jessie Stephen, MBE (1893 – 1979) In her youth, Scottish-born Stephen was a suffragette and socialist organiser of her fellow domestic servants. She came to Bristol in her forties, where she worked for the Co-op, served as a City Councillor and in 1952 was elected the first woman president of the Bristol Trades Council. By 1971, she became a founding member of Bristol's Women's Liberation movement.
Artist: Luke Carter
No. 10 in a series of 12

Ada Vachell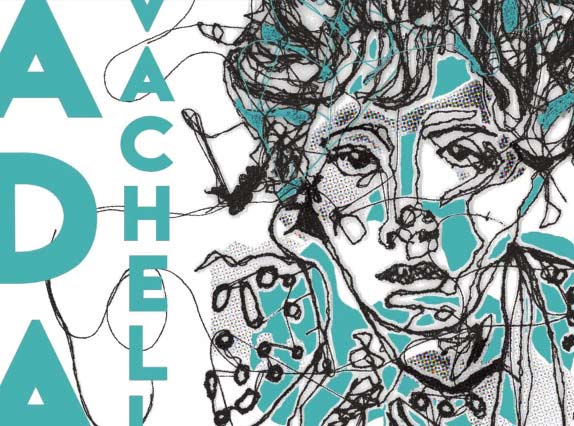 Ada Vachell (1866 – 1923) Suffragist, 'spinster' and ardent Christian, Vachell was the first to set up a social centre for Bristol's destitute disabled children in 1905. Its name 'Guild of the Poor Brave Things' (later 'Guild of the Handicapped') may now jar, but Vachell was visionary in choosing to see disabled people as individuals whose potential was suppressed by poverty and prejudice.
Artist: Carmen Garaghon
No. 11 in a series of 12

Ann Yearsley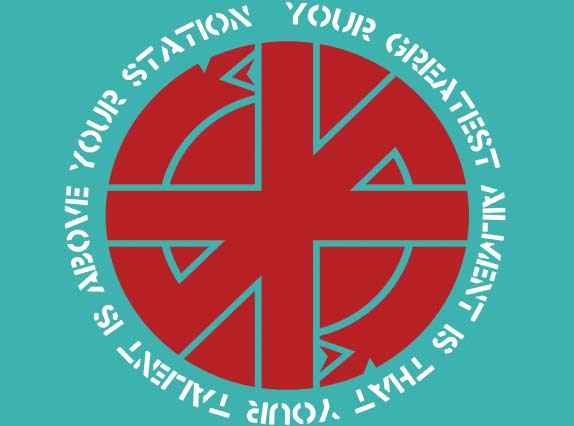 Ann Yearsley (1753 – 1806) The self-taught and impoverished wife of a Clifton small-holder, 'the milk maid poetess' of Bristol published her 1787 Poem on The Inhumanity of the Slave Trade under the patronage of the writer Hannah More. A mother of 6, her star waned after her break with More and in the backlash against the French Revolution, but she survived as a radical bookseller in the Hotwells.
Artist: Jono Boyle
No. 12 in a series of 12