Yard
The Yard stands at the inception of PRSC and is the hub for anything that needs a hands on approach. It is the perfect location for graffiti workshops, painting, and building.
To book the yard please email email hidden; JavaScript is required
Got a project that need a bit of space to work on or that involve sawing, welding or lashes of paint? Our Hot Mess sessions can be booked in two hour chunks, or for a whole day. Find out more & book a Hot Mess here »
The site is home to three shipping containers, and an array of equipment and materials. The Bear, the Dolly against fossil fuels: you name it, it was built right here. Within the Yard there is a whole practice wall, and can be used for graffiti workshops.
Location
17-35 Jamaica Street, BS2 8JP. Access through the door at the left of the Stokes Croft China shop.
3 shipping containers with power tools, (spray) paint, brushes
Scaffolding
Array of trolleys
Raw materials (wood, …)
Practice wall
…
Yard Hire Fees
Evenings and weekends
£20 hourly rate
£85 for up to 6 hours
£150 for a full day
Daytime weekdays (finishing at 6pm or earlier, Mon-Fri)
£15 per hour
£60 for up to 6 hours
Set up and Hire of Equipment
If you would like us to arrange materials or equipment for your booking, please contact us for pricing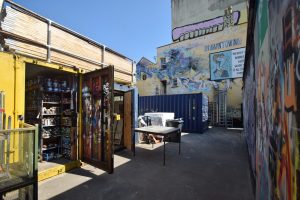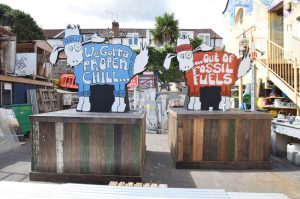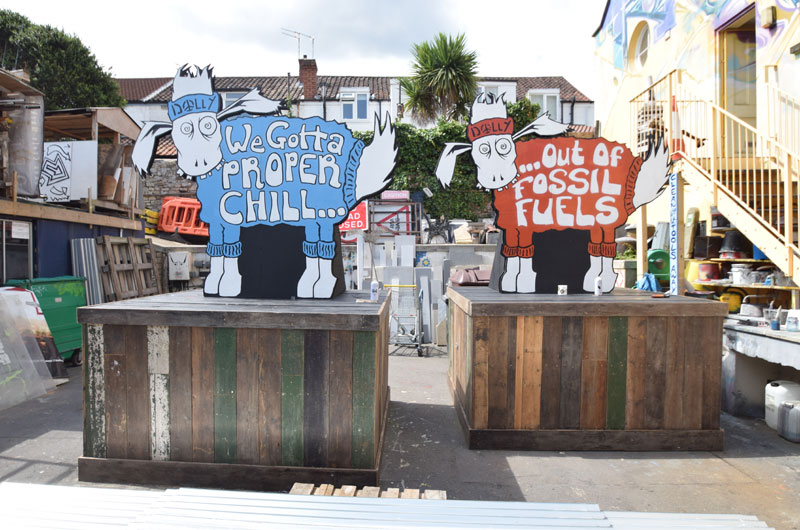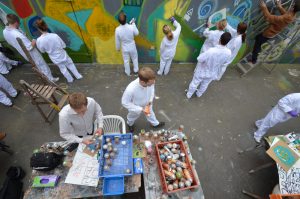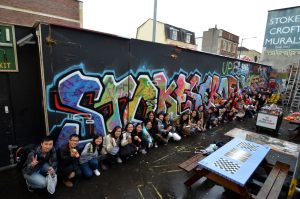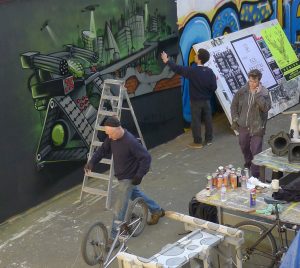 Inside the Yard

Kitting out a shipping container

Tools and equipment

Graffiti Practice Wall

In Front of the Yard