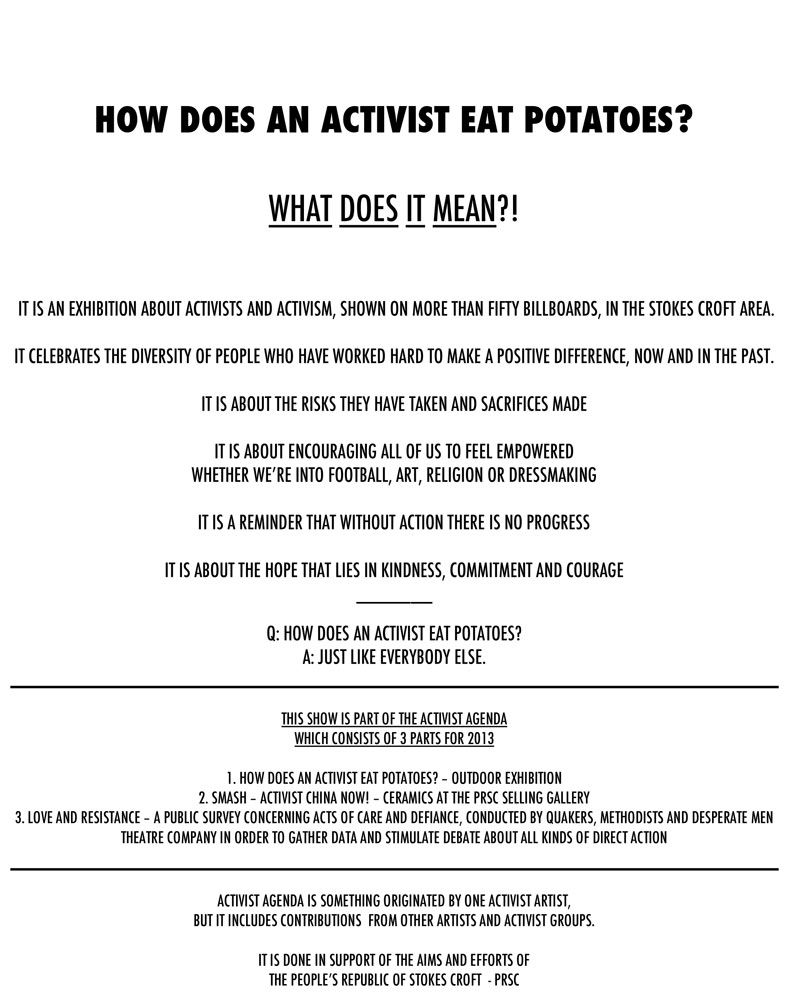 ______________________________________________________________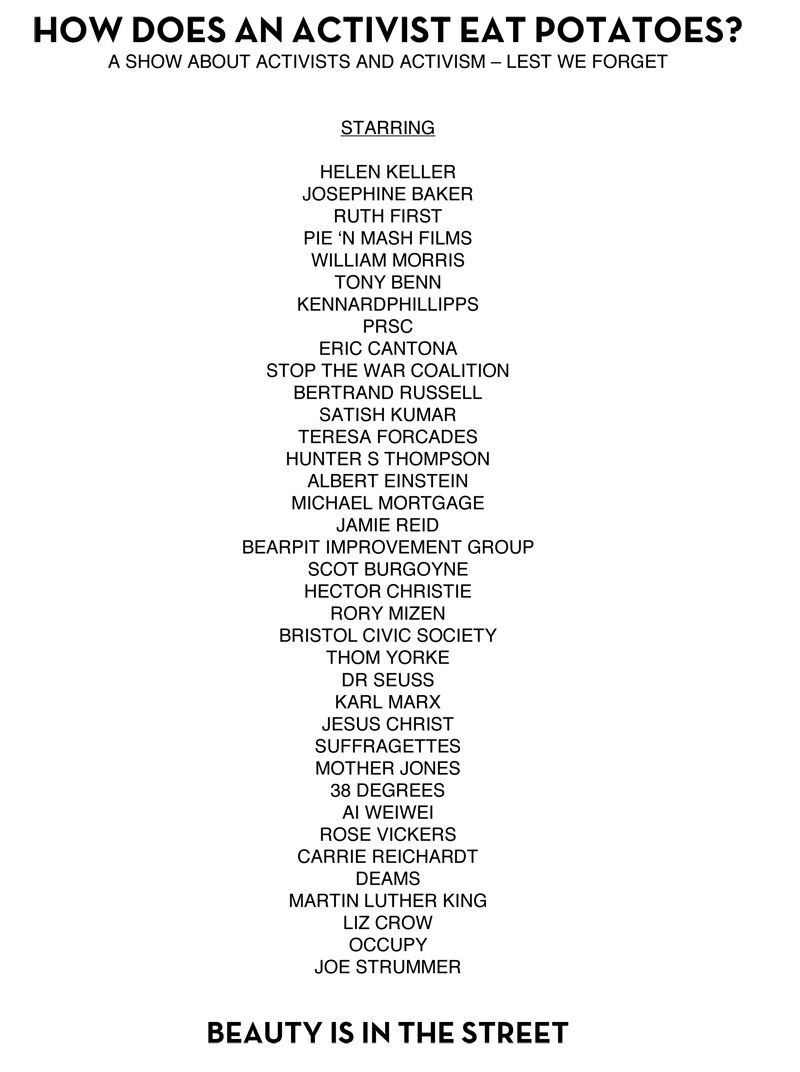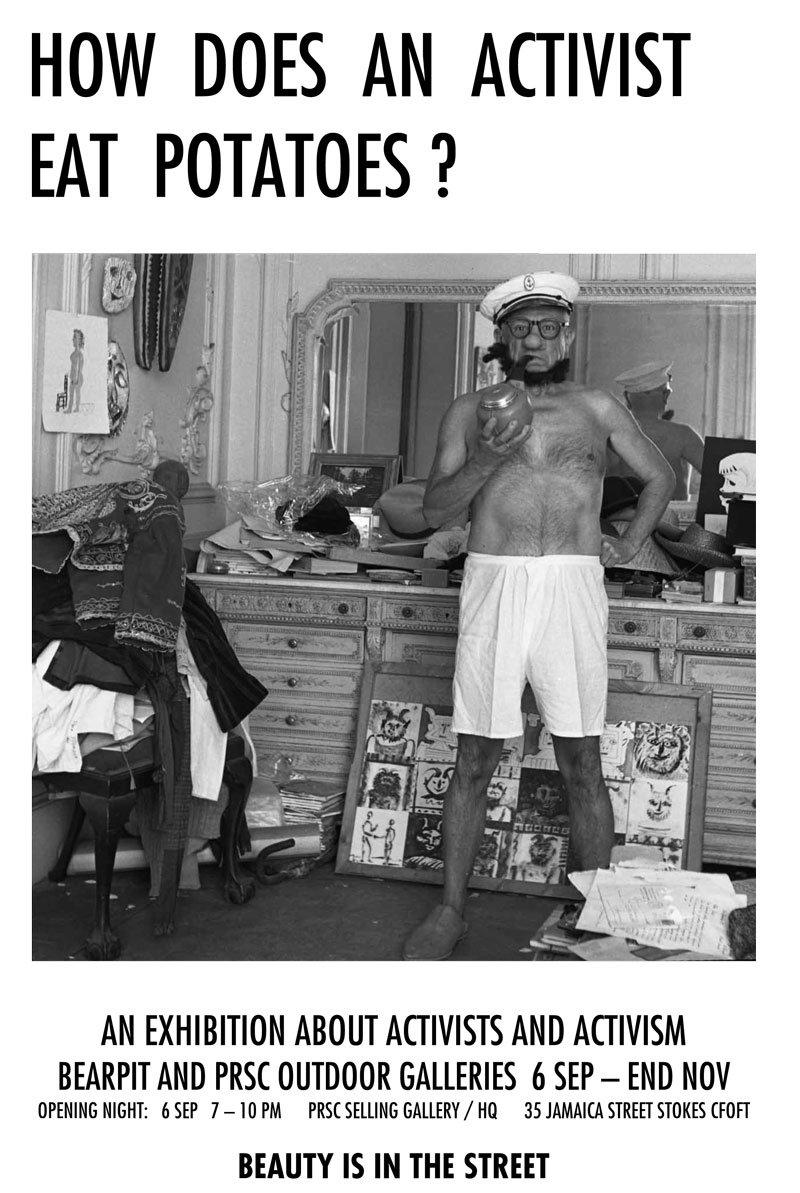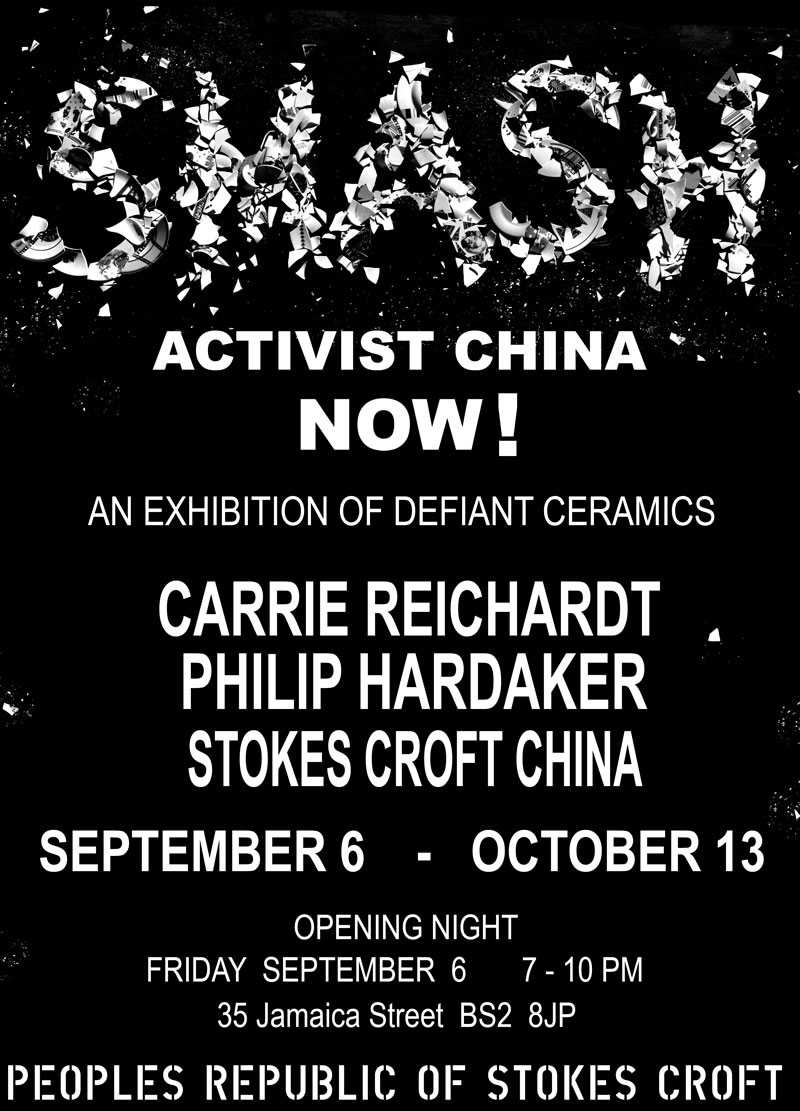 An extraordinary exhibition about activists and activism which will take place in the Bearpit at the bottom of Stokes Croft and, running in tandem, an exhibition of activist ceramics at the PRSC HQ.
Come to the PRSC HQ, have a glass or two, take a stroll to the Bearpit.
The exhibition will take place in North, South and East tunnels and on the newly constructed cube.
ALL WELCOME!