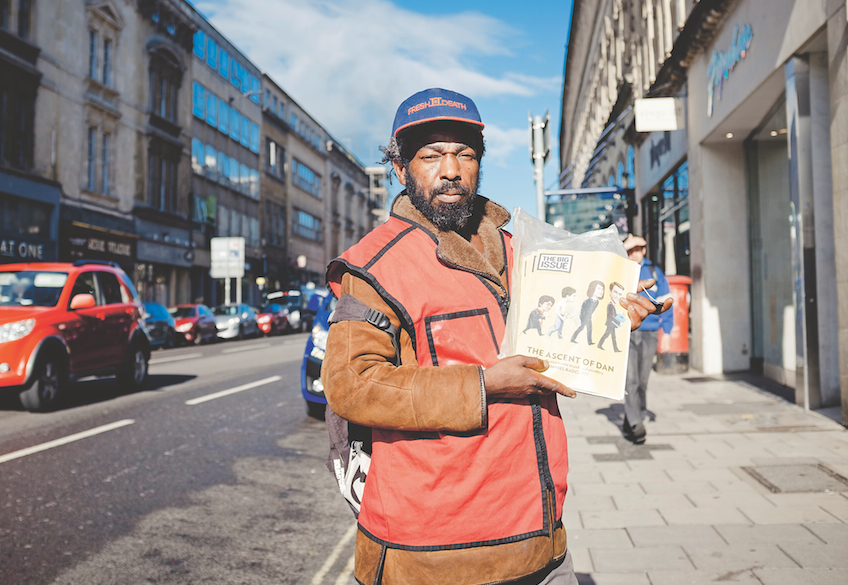 I'm coming out of work stressed and late, feeling angry at the modern world for being so hard to cope with. Head down, rushing home, scowling at the pavement as I go, listing life's little injustices in my head – all the minor problems that built over the day to make me feel so angry – swearing at the traffic, tripping over the construction works and raging internally at every toughtless cyclist and pedestrian between me and my beloved sofa.

Through the air comes a song. A warm and cheerful voice, wishing the whole world love and happiness.
Local Big Issue seller Jeff is coming.
When he sees me he calls to me, calling out a greeting, coming in for a fist bump, smiling, joking, reminding me that life is what we make of it.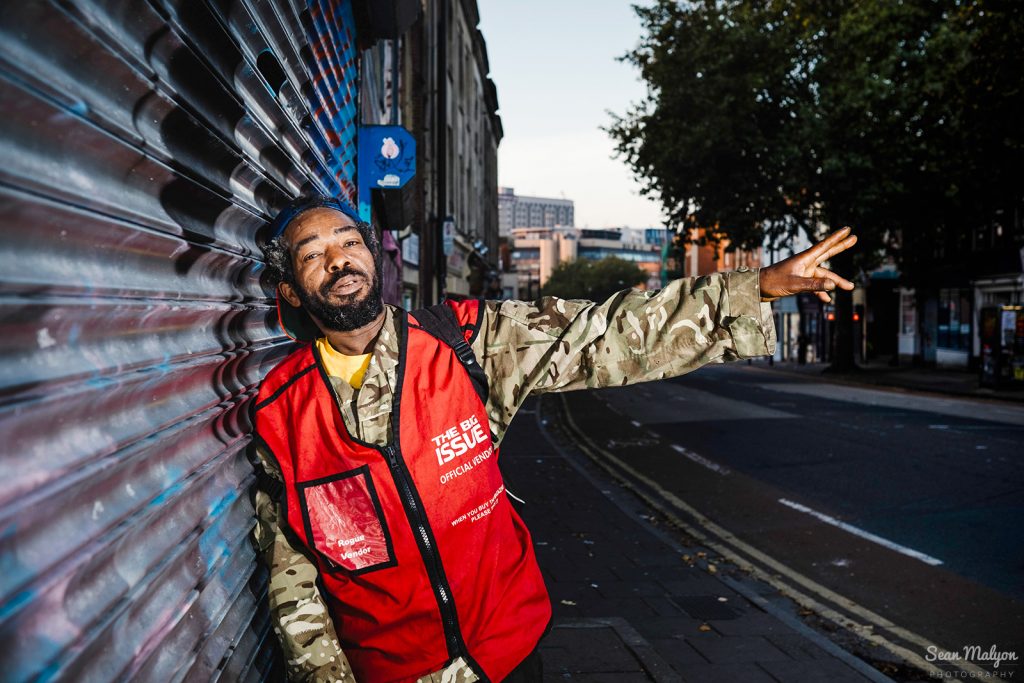 He doesn't need to tell me how stupid I've been, ruining my own day with my own thoughts, brooding on petty problems. Jeff leads by example, showing that life is sweet and easy if you greet it with a happy heart.
I have seen him almost every day for about a year and a half and I've never heard him complain about his life.
Now the lovely crew of Coexist, facing homelessness themselves and worried about the effect that their eviction may have on Jeff's life (the people of Hamilton House look out for Jeff & help him where they can) they have launched a fundraising appeal to buy him a van and give him somewhere to head to at the end of the day.
Go here to add to the fund: https://www.gofundme.com/bobs-place?fbclid=IwAR1eleKJW5RNq_K-AfMAY483-V8ht0mkNVFicBRTTDujYKWIeX19ZIaE_VA