Why do we keep banging on about the local election?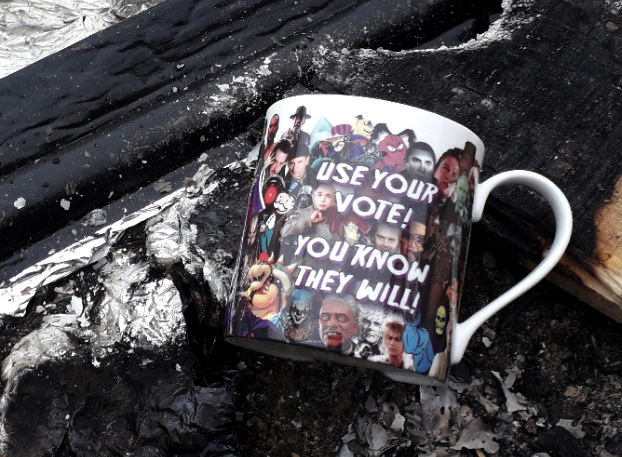 Almost all the issues most relevant to local people, including the provision of social housing and public transport, who gets planning permission for local developments, how the city's waste is handled, which local businesses get licenses, whether vehicle dwellers are offered a safe and appropriate place to stay, whether street artists will be prosecuted, what happens in our parks, green spaces and children's play areas etc, are all decided by our local authorities – the Mayor and the city council – so who those people are, and which parties they represent matters.
In fact this year several parties are running mayoral candidates who are standing on the policy of scrapping the Bristol Mayor and rolling this into the new position of WECA Mayor so this election makes a particular difference.
But it's not worth voting. What difference does one vote make anyway?
Despite everything listed above, a lot of people don't see the point of voting in their local elections. This means that actually a very small number of voters get to choose our council and our mayor, and sometimes just a handful of people can make the difference between one candidate and another.
If you are an activist, if you want to make change, if you believe in building a better world, if you care about what happens in your neighbourhood, then you need to use all the tools at your disposal. And one that thousands of our ancestors marched, fought and suffered to get for us was the vote. So use it.
What and who am I voting for?
On the Who Can I Vote For? website you can find lists of candidates for the following positions:
Can't vote in person?
The deadline to apply for a proxy vote by mail is 5pm on 27 April, although emergency proxy votes will be available up until 5pm on election day if voters need to self-isolate.
Recommended Reading
Along with the articles gathered below, we highly recommend The Bristol Cable's 2021 Election Coverage – it includes several articles on a wide range of pertinent issues, in-depth interviews with candidates, and a Citizens' Agenda.
Mayoral hustings & other pre-election events
In case you missed them…
An update from the Bristol Citizens' Assembly
The Bristol Citizens' Assembly have spent several months discussing and preparing to respond to the important question 'How do we recover from COVID-19 and create a better future for all in Bristol?'. A formal report describing Bristol's citizens' assembly journey and full details of the recommendations will be presented in May, following the local elections.