August was a hot one (in case you hadn't noticed) and large parts of the country burned in wildfires. Even Bristol was affected, with fires in Stoke Park and Windmill Hill.
Amazingly, the people lighting disposable barbecues in swathes of parched grass were not the stupidest people in the city this month. That award goes to the charming brutes who turned up to protest the Drag Queen Story Hour, an event where drag queens read stories to children.
Sounds harmless, right? Not if you're a far-right fruitcake mainlining conspiracy theories like the agitators who descended on Bristol to try and stop six story events from happening in libraries across the city. Fortunately, counter-protesters mobilised to oppose them and dozens of parents and children attended the five events that went ahead.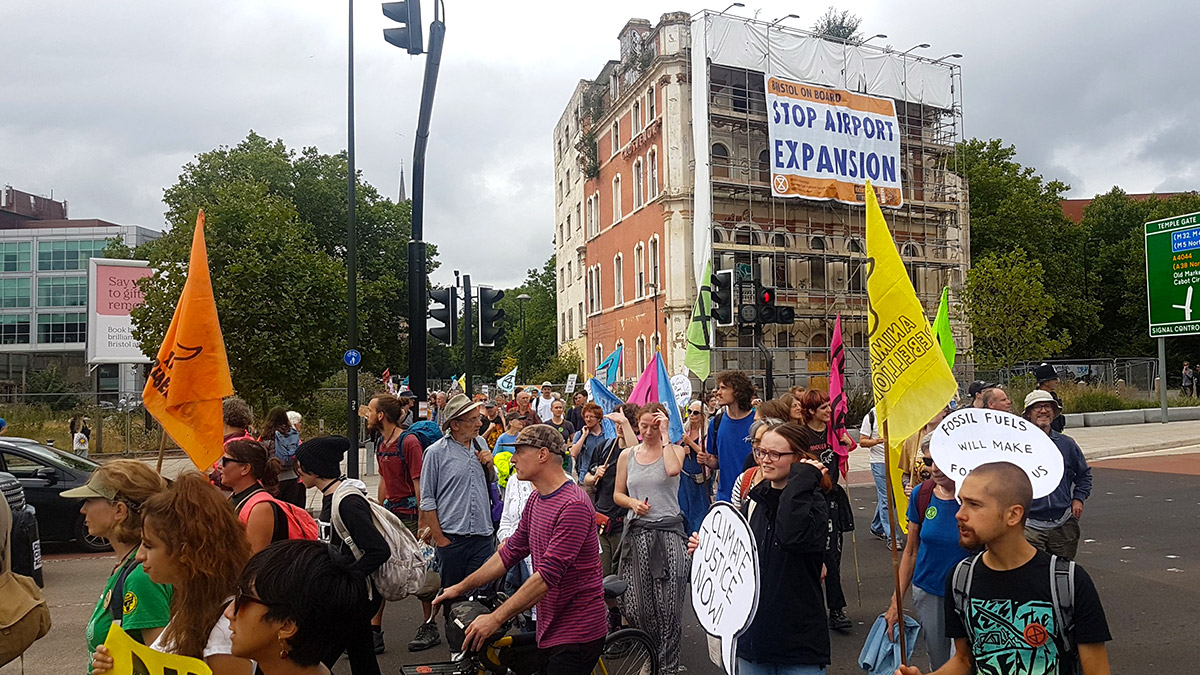 July ended with a decent performance from XR Bristol, who are campaigning for fairer bus fares and publicly-owned public transport.
Daring banner drops outside Temple Meads began a day of action which saw over a hundred people march through the city in a protest that also targeted Bristol Airport expansion, the future of which will be decided at a High Court hearing right here in Bristol in November (hopefully it will be a bit cooler by then).
The highlight of the day came when the protesters approached Temple Meads and for a beautiful moment merged with striking Aslef workers on the picket line. A fantastic show of solidarity from both sides which an Aslef regional branch manager said 'means everything' to the strikers.
He went on to say: 'They're campaigning about the system being wrong and there being too many cheap flights and I think their agenda is an excellent agenda and it's great to see them here today supporting us.'
Staying on aviation, August saw the launch of a new campaign by anti-airport expansion group BABE who are focusing their efforts against Bristol Airport owners the Ontario Teachers' Pension Plan. A video by BABE brings together activists from different countries where the OTPP is financing airport expansion to demand that they drop their support for such projects.
The skies above Bristol are not the only contested area of transport. After months of roadworks on the Cheltenham Road-Ashley Road junction, which the council said was to widen the pavement, the orange barriers finally came down to reveal…the cycle lane had been removed.
Yes, that's right. Bristol, formerly the UK's number one "cycling city", is now actually removing cycling lanes. And the ultimate irony is that, despite the goal of giving pedestrians more space, the pavement is now used as a car park leaving both cyclists and pedestrians alike high and dry.
Fortunately, the all-powerful bike lobby is on the case and a mass cycle ride protest is planned for September. Check out Bristol Cycling Campaign to find out more.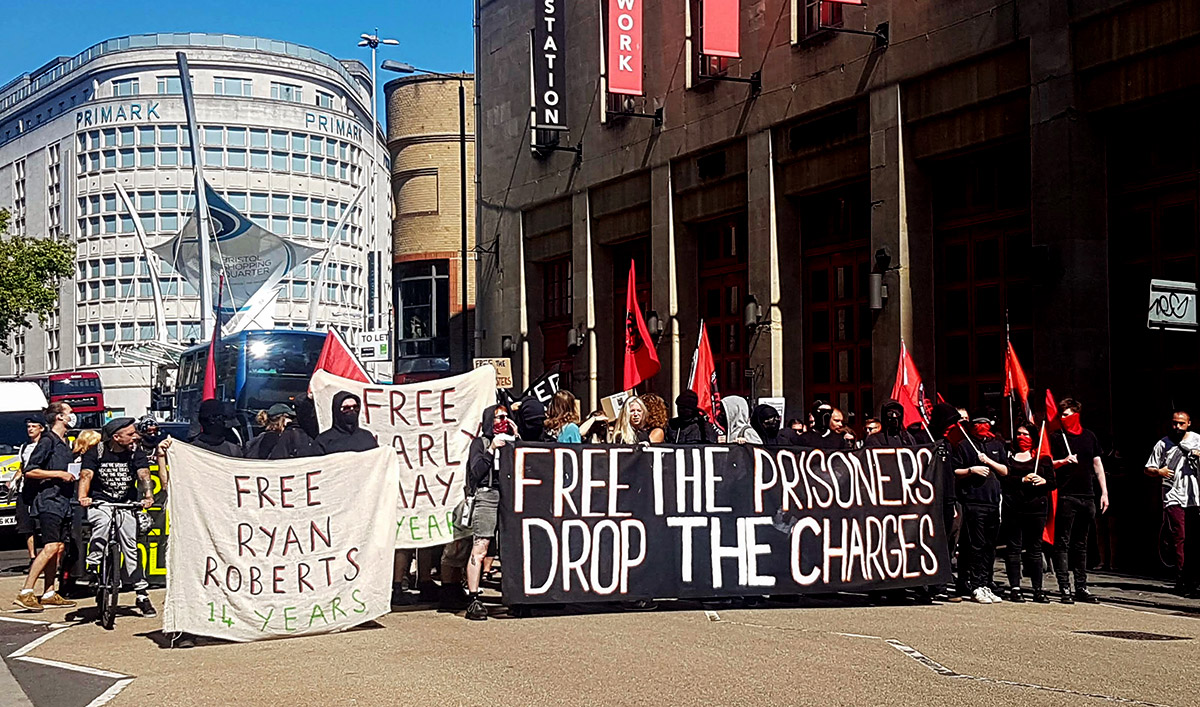 A return to the glory days of Kill The Bill brought some light relief on the first Saturday of the month. With 20 people now behind bars for up to 14 years for the crime of being battered by police, the emotions were raw and the grief real as protesters
paused for 30 minutes outside Bridewell police station
to condemn the ongoing political trials of KTB protesters from March 21 last year and demand the release of those imprisoned so far.
Finally, we couldn't sum up this month without mentioning the death at age 93 of legendary activist Roy Hackett, architect of the Bristol Bus Boycott of 1963.
Hackett's funeral takes place at Elim Church, Jamaica Street, from 11am on September 16. This is followed by a burial at South Bristol Cemetery and a wake at Gloucestershire County Cricket Club.
Temperatures have cooled now as we enter September. Time for us to look ahead to more positive times, such as this winter when we'll all freeze and/or starve to death.
Is it just me or is anyone else mentally ticking off the days until the rioting starts?