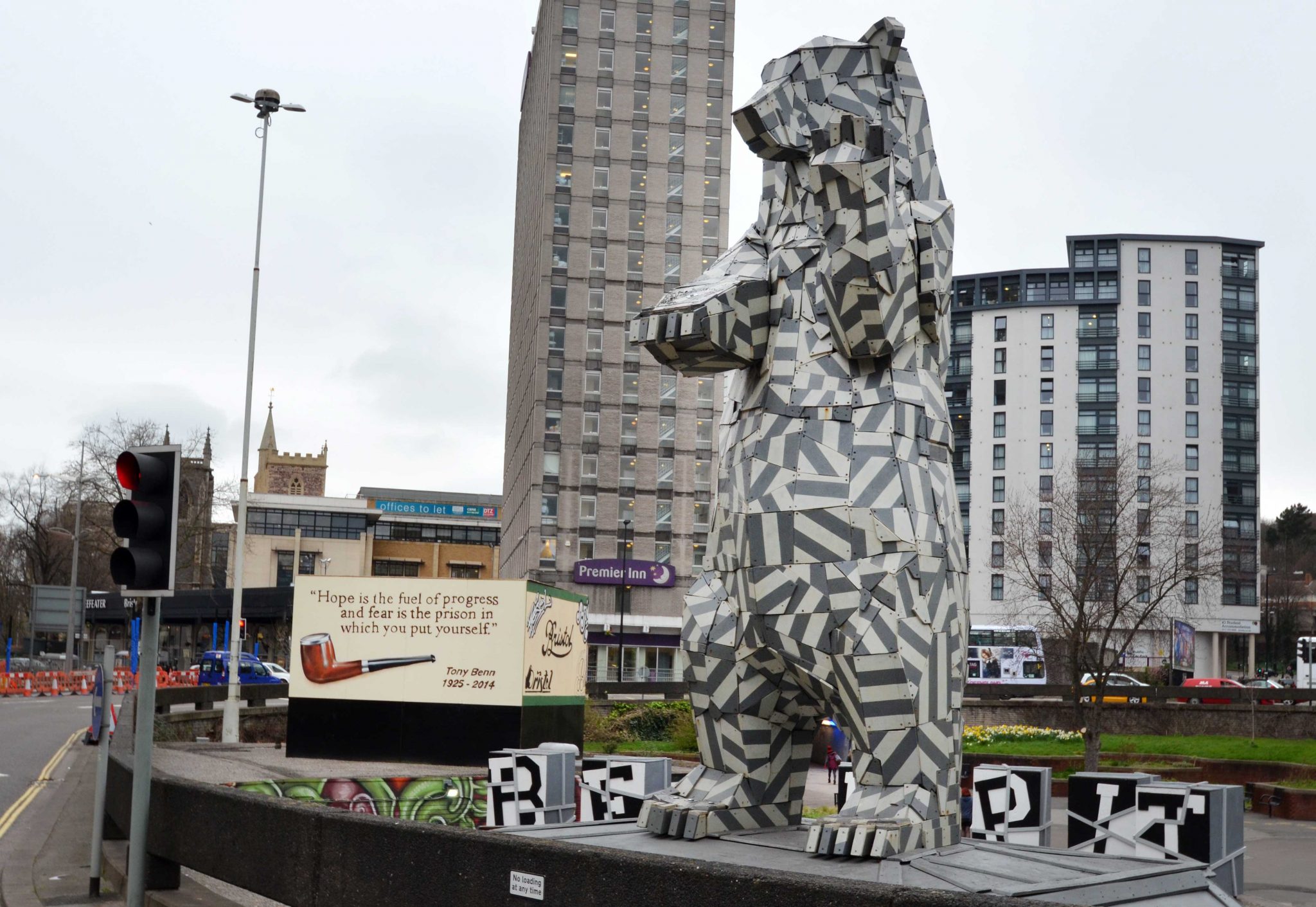 The future of Ursa the Bearpit statue will be decided by Bristol City Council on Tuesday January 15 following overwhelming support for the Save Our Bear petition.
Bristol City Council issued legal notices to remove the statue along with a community performance space and storage facilities for market and gardening equipment, but more than 2000 people signed the 'hands off Ursa' petition in just a few days and it quickly reached the 3500 signatures required to trigger a council debate.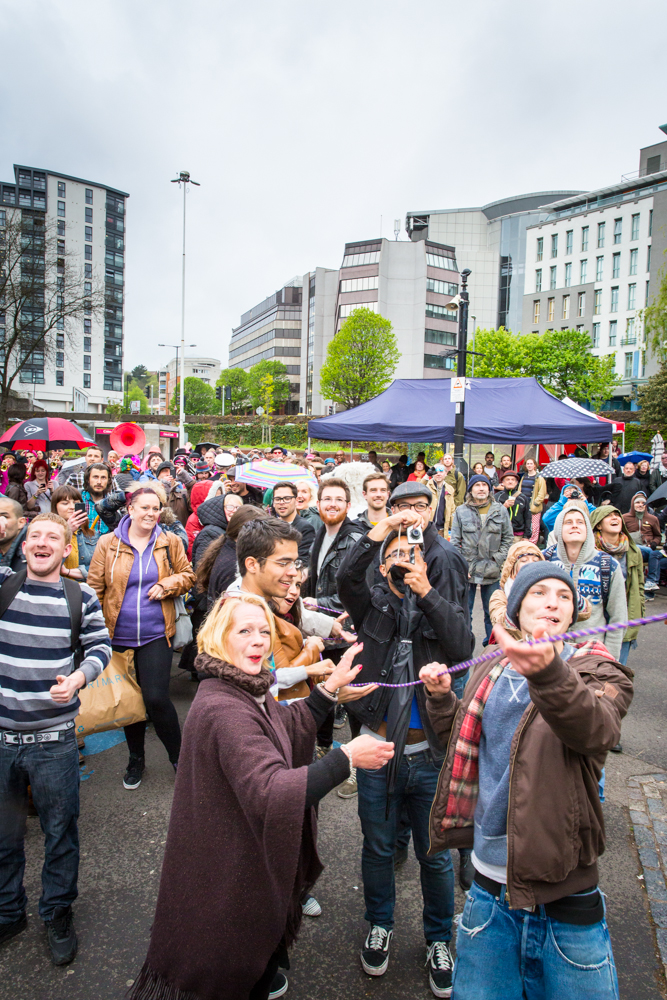 A crowd in the Bearpit at the reveiling of Ursa in 2013.
Facts and figures
Ursa the Bear was built by artist Jamie Gillman at the People's Republic of Stokes Croft.
Volunteers removed four tons of earth to create a base for Ursa on top of the gents' toilets in the Bearpit.
Ursa is Bristol's most recent public sculpture. She was built with the aid of a grant from Arts Council England.
She is made from recycled timber from the hoardings surrounding a luxury flat development. She represents bottom-up community action as opposed to gentrification.
Petition organisers are calling on supporters to gather on College Green at 1pm on January 15 and to attend the council meeting which begins at 2pm.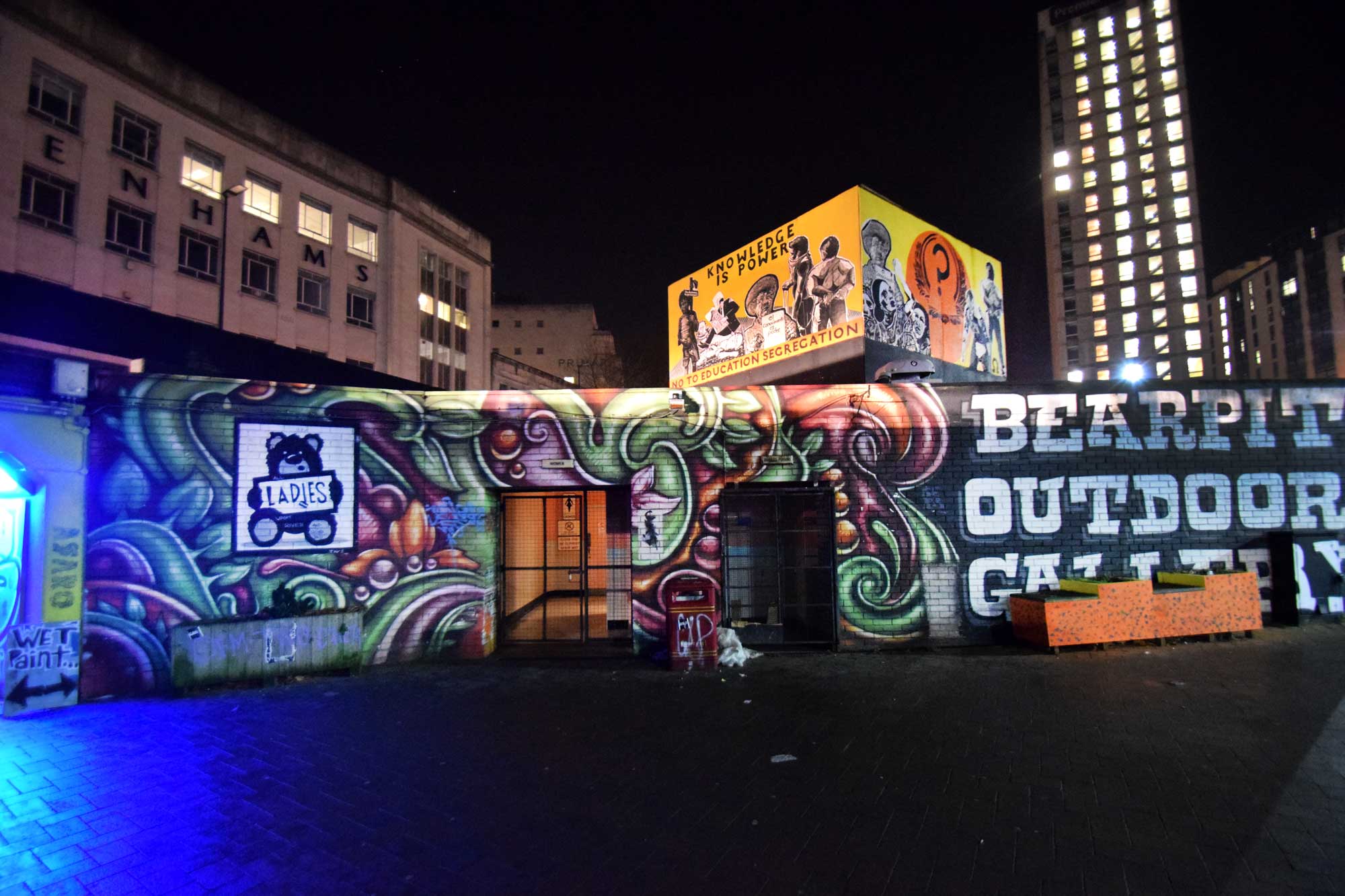 View on the ladies's toilet with the Cube sculpture perched on top.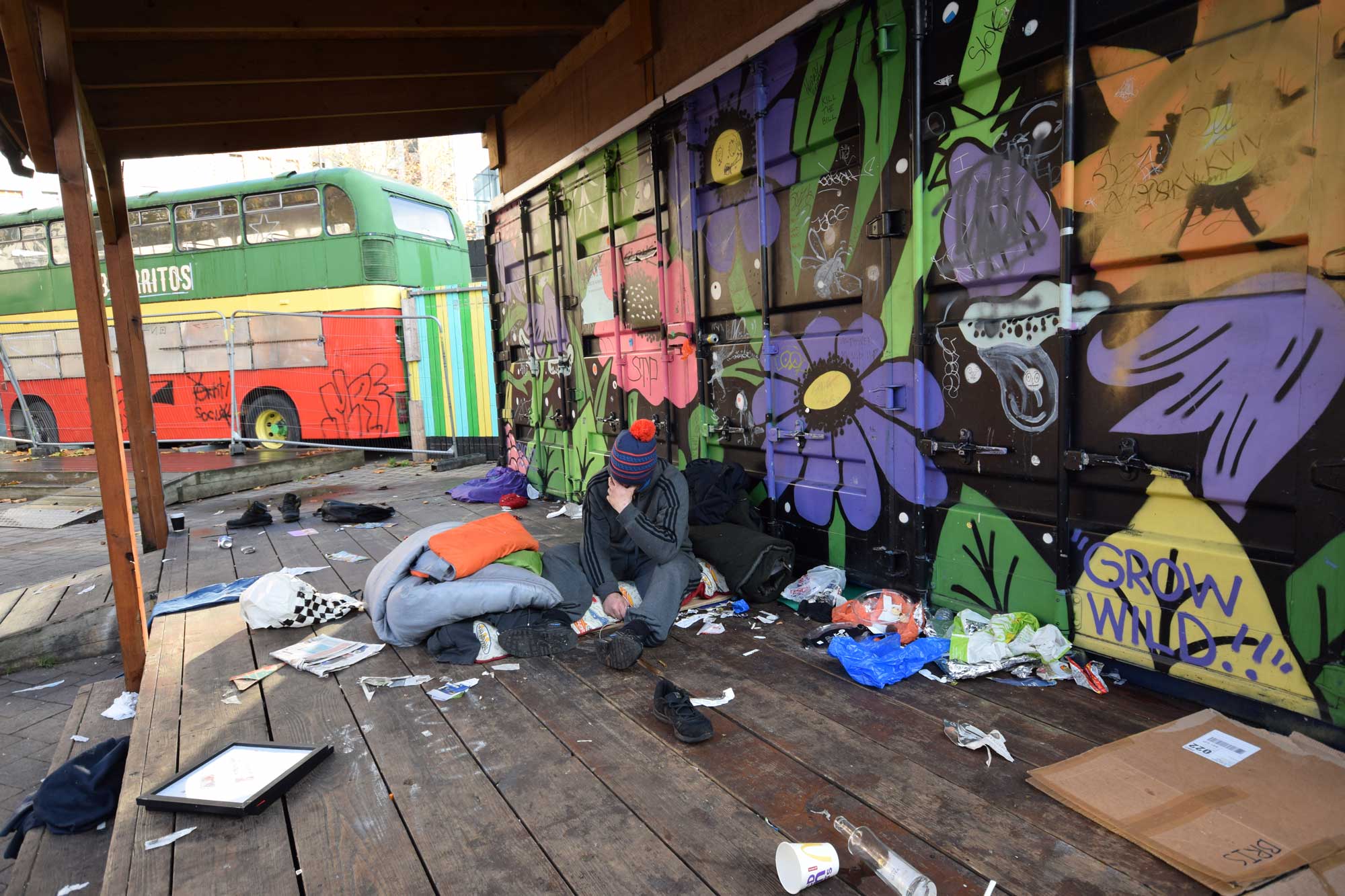 The Bearpit in its current state. 
Former Bearpit Improvement Group vice chair Richard Jones said: "The petition simply calls on the Council to remove the threat to Ursa and the community units. She is a much-loved and iconic piece of public art and people are angry that the Council want to get rid of her. "Hundreds of volunteers gave their time over seven years to try to make the Bearpit a better place, but Bristol City Council have shown a high-handed approach by issuing legal notices without consultation.
"Since the Council 'took back control' of the Bearpit conditions have deteriorated badly yet the only response from Bristol City Council seems to be to get rid of the bear and the community spaces. It's completely baffling."
Petition organisers are also calling on Bristol City Council to reveal who took the decision to get rid of Ursa and the community spaces.
"Nobody seems prepared to admit to instructing the Council solicitors to issue the legal notices," added Mr Jones. "Was it the Mayor or the Labour Group or the Cabinet? Or was it unelected officers acting without councillors' authority? The public should be told who took the decision and why."
Councillors will debate the Save Our Bear petition on January 15 and it is likely they will ask Mayor Marvin Rees to make the final decision whether or not Ursa is kicked out of the Bearpit and the community units removed.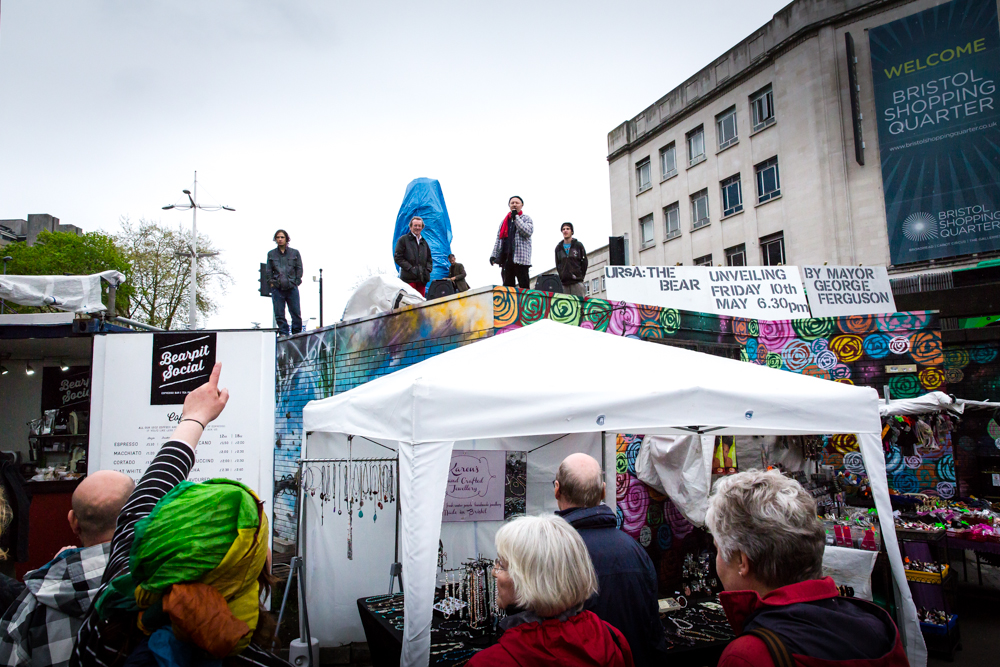 Bearpit Opening and unveiling of Ursa in 2013 by Bristol Mayor George Ferguson. Photo Claudio Ahlers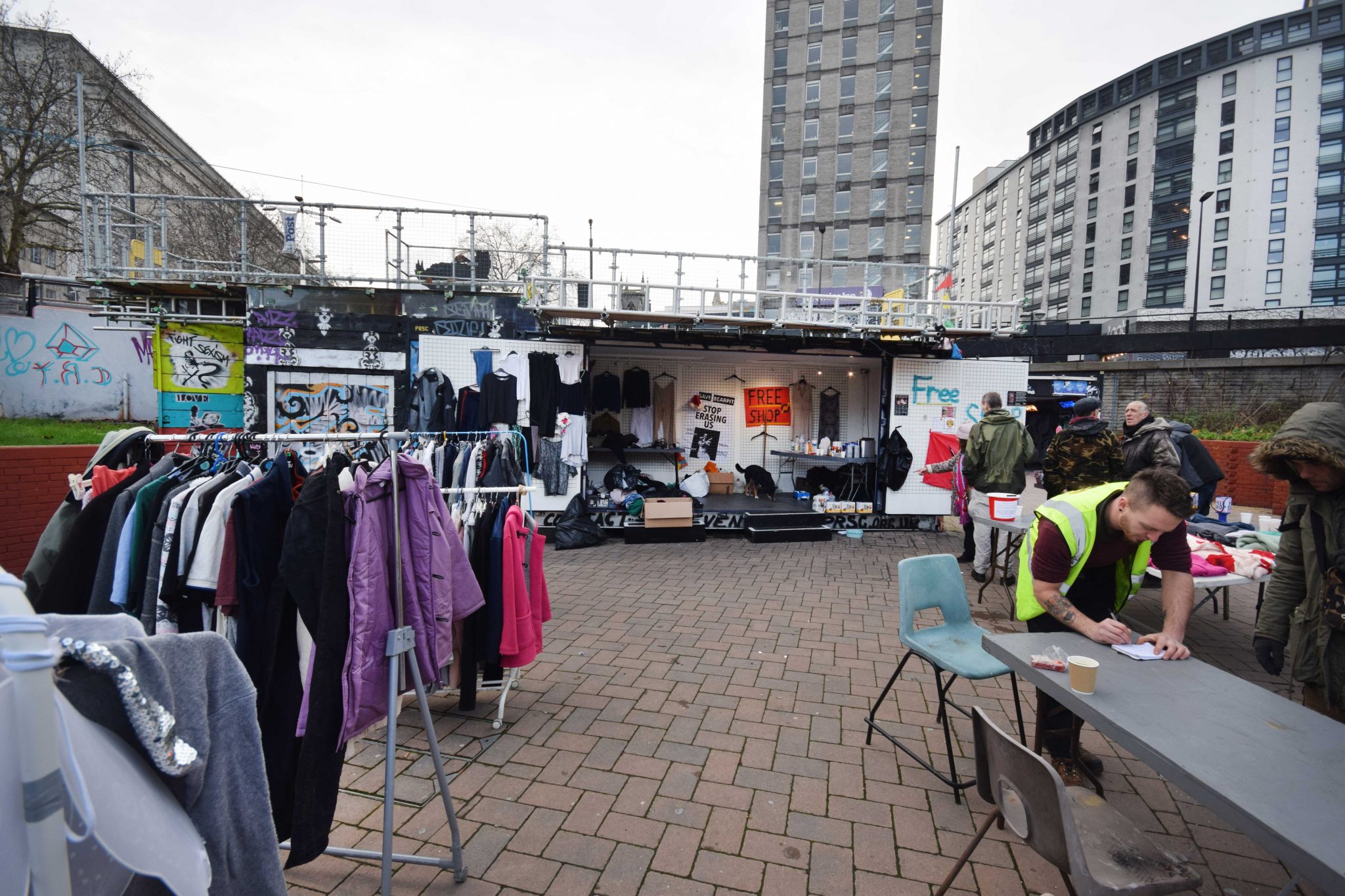 BHAM organising a market in the Bearpit in November 2018.