Creative Workshop with Gemma Lawrence
Saturday 10 April, 2021 @ 12:00

-

13:30

Pay-what-you-can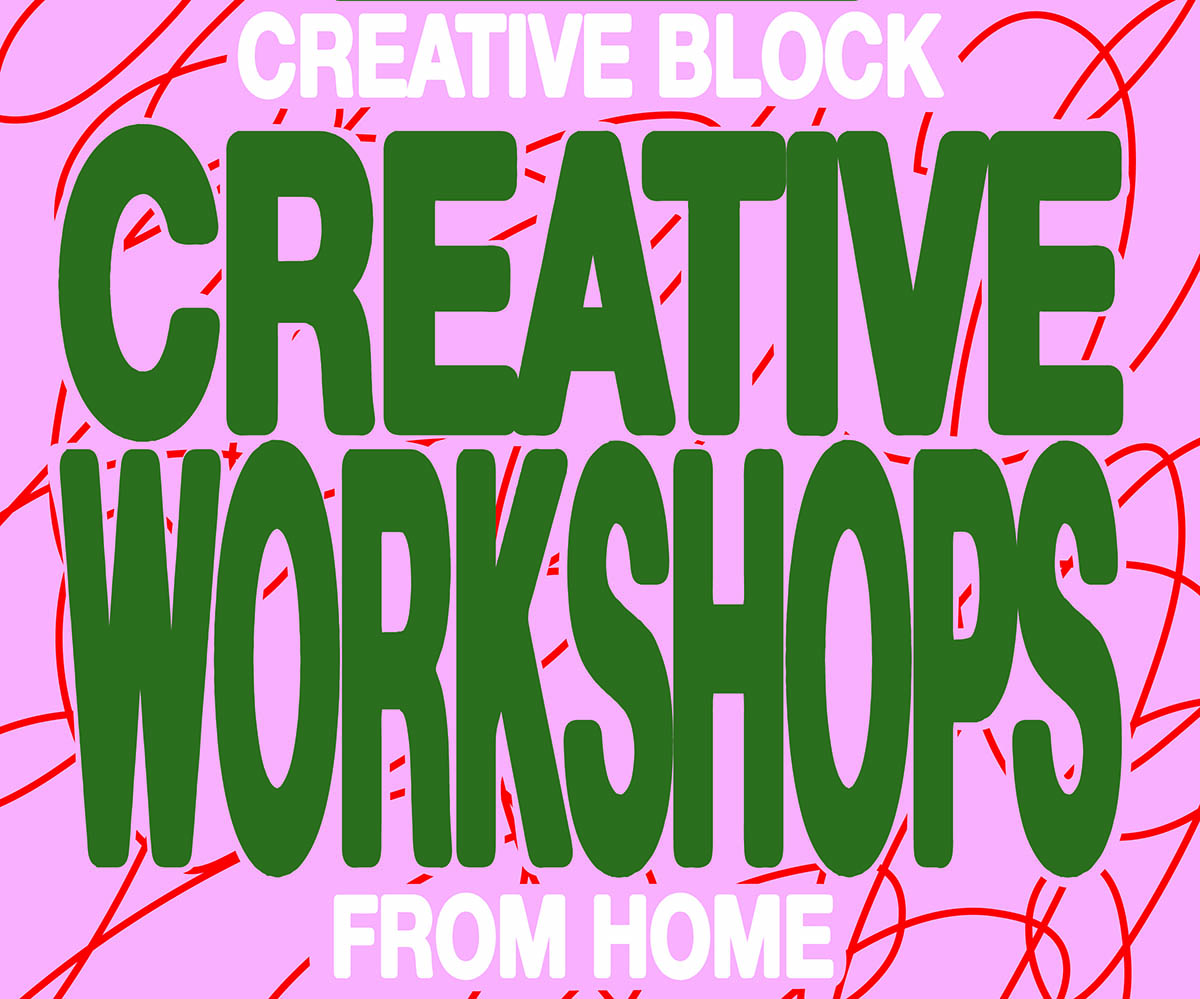 An online workshop exploring the possibilities of your own imagination by using simple paper sculpting to test out both your inventive creativity and techniques to create some abstract 3D art. We'll be combining different methods, ranging from simple to more complex so that everyone can get involved and stuck in.
This workshop is to encourage you to play with art and open up your creative confidence, letting go from perfectionism and trying out new ideas which transfer into creative problem solving for any task you set out on. Gemma will be discussing these ideas alongside those taught in her book, Creative Block, during the workshop, as well as showing different technique tutorials and building a piece alongside you.
The materials you will need are paper (coloured, plain, scrap, old newspapers / magazines, whatever you can find!), scissors and glue.
Details
This event will be hosted on zoom. Participants will receive a zoom link from the organisers in advance of the event.
Capacity is limitless – whoever wants to join in!
There are no age limits – these tasks are ones which can be completed by young children all the way up to old grown ups – they can choose how simple or complex they want to be and Gemma will discuss the tasks in context for all ages.
The materials are minimal – just paper, scissors and glue.
Tickets available now from Headfirst. The suggested donation of £4 will help us keep the School of Activism as accessible & low-cost as possible, £8 will subsidise a ticket for someone else – but no-one turned away through lack of funds!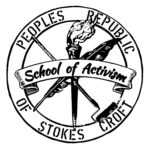 The School of Activism 2.0 is a two week programme of workshops, talks and activities brought to you by Peoples Republic of Stokes Croft over the Easter holidays. The workshops are intended to be empowering experiences equipping people with the tools to challenge the status quo, contest power structures and ultimately to change the world.
We learn by doing.
We make our own future.
School of Chativism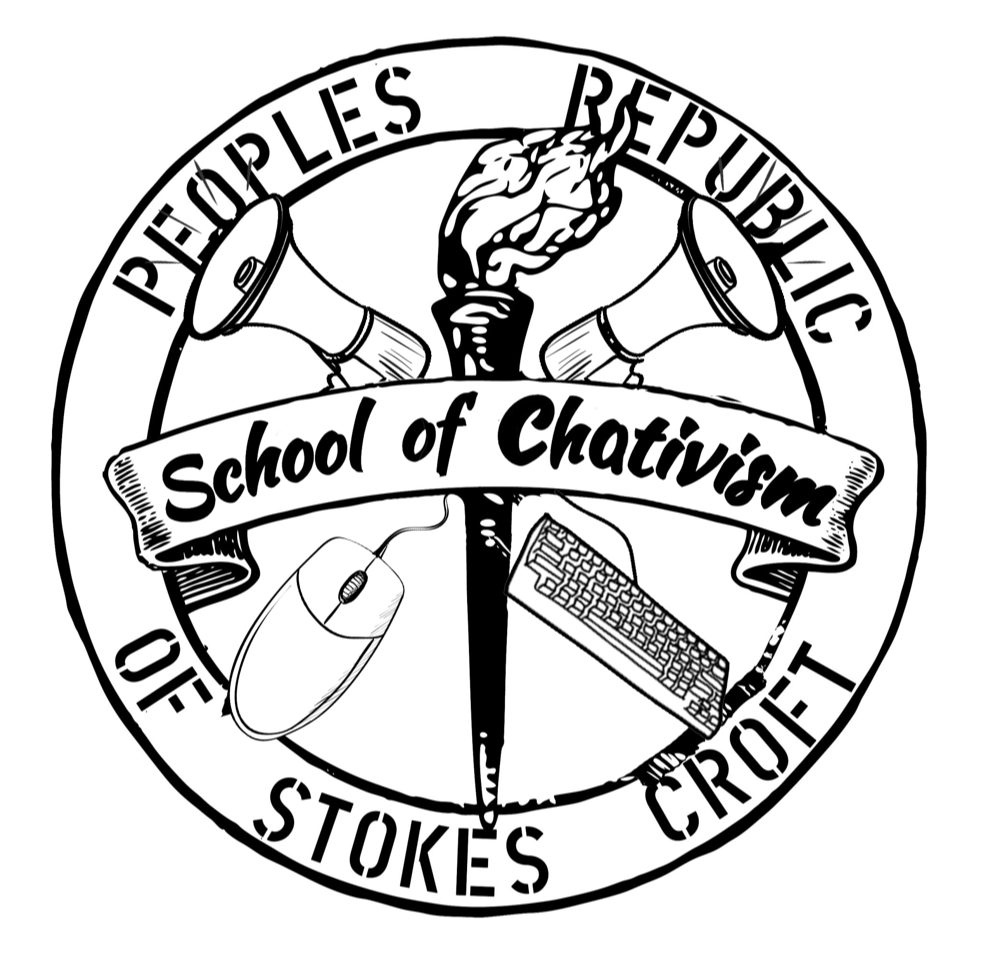 If you're feeling hyped about all this educating, and you wanna connect with other SoA students to talk about what you've learnt, and/or discuss the future of ethical social media, then this is for you...
"The School of Chativism is an experimental social media space that will run for the duration of the School of Activism 2.0. This is the place to discuss and share events at SOA2. But it's also a space for questioning what social media currently is, and what it could be, for activists and activism. We can remake it as we go, transform it throughout SOA2."
Related Events