In It Together: Skills for Listening and Care
Sat 12 February, 2022 @ 10:00

-

13:00

Free entry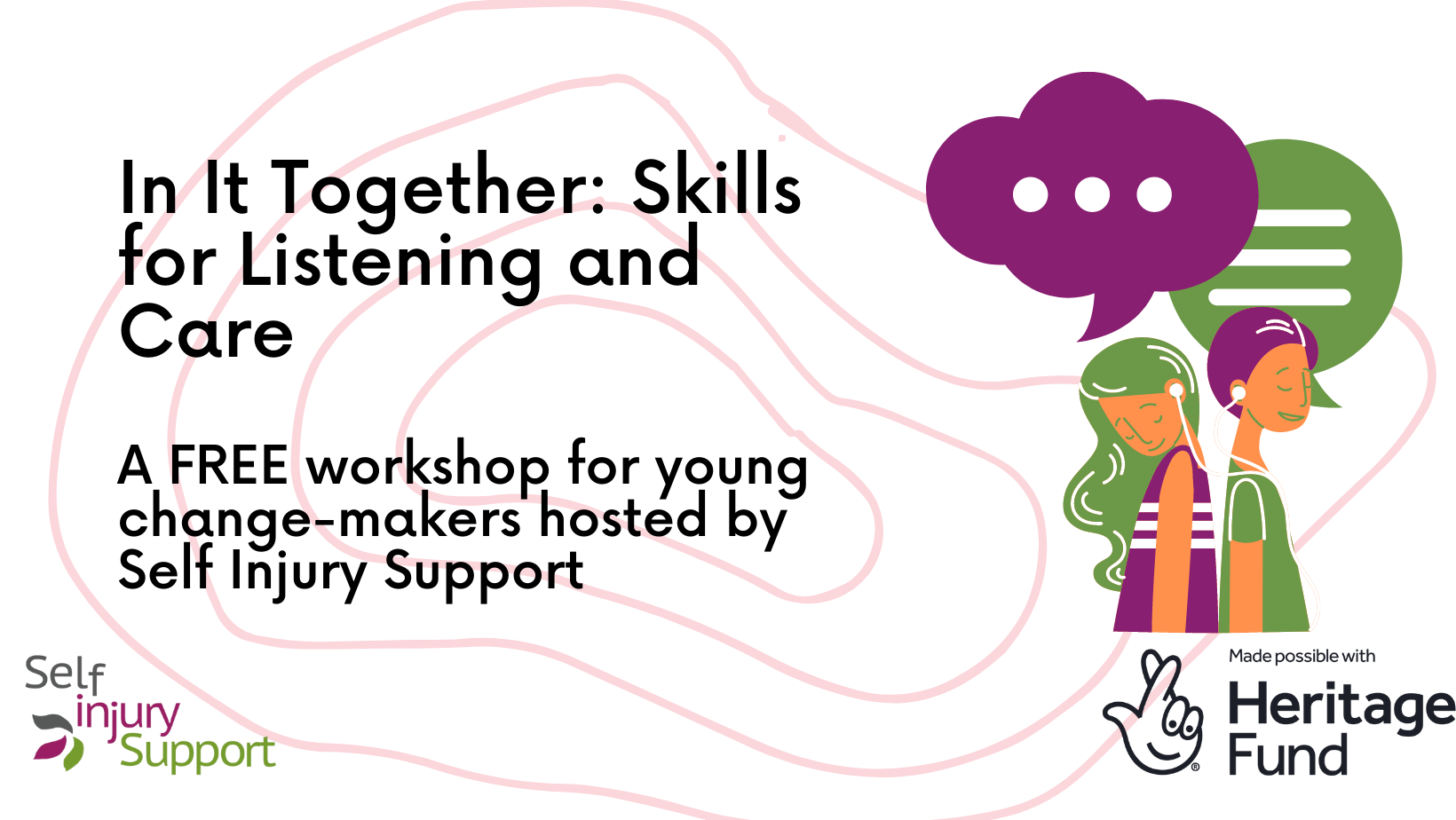 A FREE workshop for young change-makers hosted by Self Injury Support.
Are you a young activist, change-maker or maybe just concerned about the world that we live in and hungry for things to be different?
We're inviting women and people of all marginalised genders, aged 18-25, to come together to explore a selection of skills and resources that can support us as we make change in the world. If you're feeling overwhelmed by it all right now this is the place for you.
These uncertain times can take their toll on us – we might feel overwhelmed, stressed or burnt out and wondering how we can pause to take care of ourselves and each other when there is always so much that needs our attention.
This training is hosted by Self Injury Support, formally Bristol Crisis Service for Women, an organisation that has supported women who self injure for over 30 years.
Drawing on its rich history and inspired by the feminist approaches used by the service, together we will experiment with simple but powerful practices that centre listening and supporting one another. Expect to come along and learn some new skills in a gentle and supportive environment.
Please note that self injury does not have to be a personal issue for you to attend this event.
Related Events