Invented Futures: Speculation, Visionaries and Modern Mythologies
Saturday 17 April, 2021 @ 13:15

-

14:30

Pay-what-you-can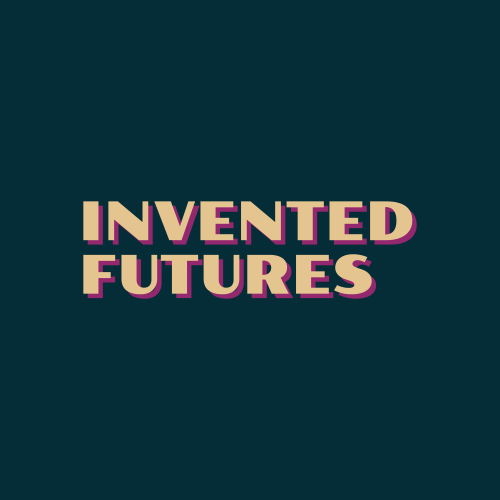 Join Invented Futures to revisit the ways speculative thinking, experimental writing, manifestos, magazines, essays, online forums, fictions and modern mythologies have created, transformed and rendered new futures, formerly impossible technologies, counter-cultural tech utopias and, ultimately, our dominant culture.
Throughout the history of emerging tech, as well as the reflections on how we live alongside it, there's been slippages between fiction and reality. From Ada Lovelace, to Ted Nelson and Stewart Brand, through to Donna Haraway, Octavia Butler, William Gibson and Marshall McLuhan, our technological future has been collectively divined and metabolised by visionary thinkers.
The space between the early 1960s to the 1990s saw computers transform in our collective imagination from dehumanising machines of control into tools for a new shared digital utopia. But what instruments of speculation do we have now? And if the medium is still the message, where does that leave our own capacity to continue to invent futures?
Invented Futures is a collective that tears apart the narratives that fuel the development of new technology. We take a look at how tech innovation has got to where it is by examining how the role of speculative thinking can show us how there are alternatives to given tech cultures – through fictions, design, philosophies, experimental AI systems and human-computer interactions that can uncover 'possible worlds'.
Tickets available now from Headfirst. The suggested donation of £4 will help us keep the School of Activism as accessible & low-cost as possible, £8 will subsidise a ticket for someone else – but no-one turned away through lack of funds!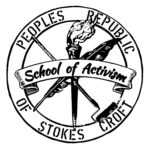 The School of Activism 2.0 is a two week programme of workshops, talks and activities brought to you by Peoples Republic of Stokes Croft over the Easter holidays. The workshops are intended to be empowering experiences equipping people with the tools to challenge the status quo, contest power structures and ultimately to change the world.
We learn by doing.
We make our own future.
School of Chativism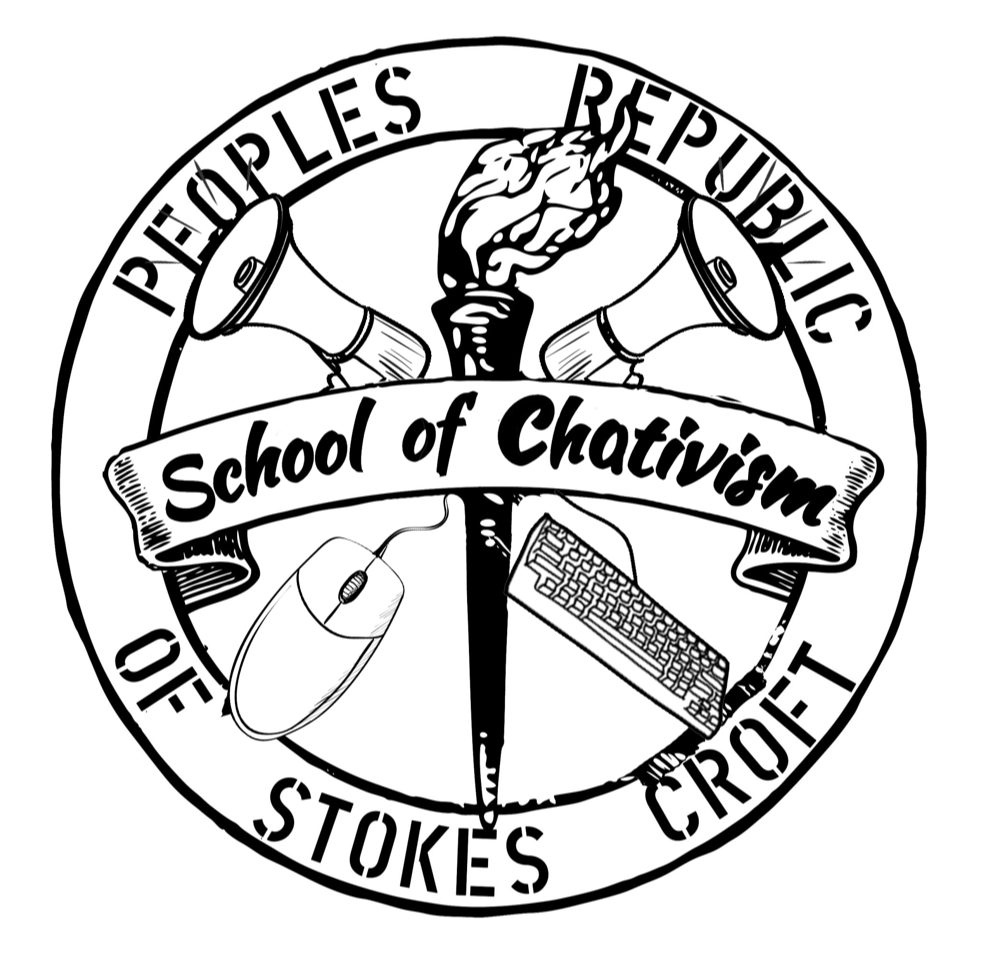 If you're feeling hyped about all this educating, and you wanna connect with other SoA students to talk about what you've learnt, and/or discuss the future of ethical social media, then this is for you...
"The School of Chativism is an experimental social media space that will run for the duration of the School of Activism 2.0. This is the place to discuss and share events at SOA2. But it's also a space for questioning what social media currently is, and what it could be, for activists and activism. We can remake it as we go, transform it throughout SOA2."
Related Events