No Great Crime: Bristol's Arresting Art
Thursday 22 July, 2021 @ 18:00

-

Sunday 1 August, 2021 @ 18:00

Free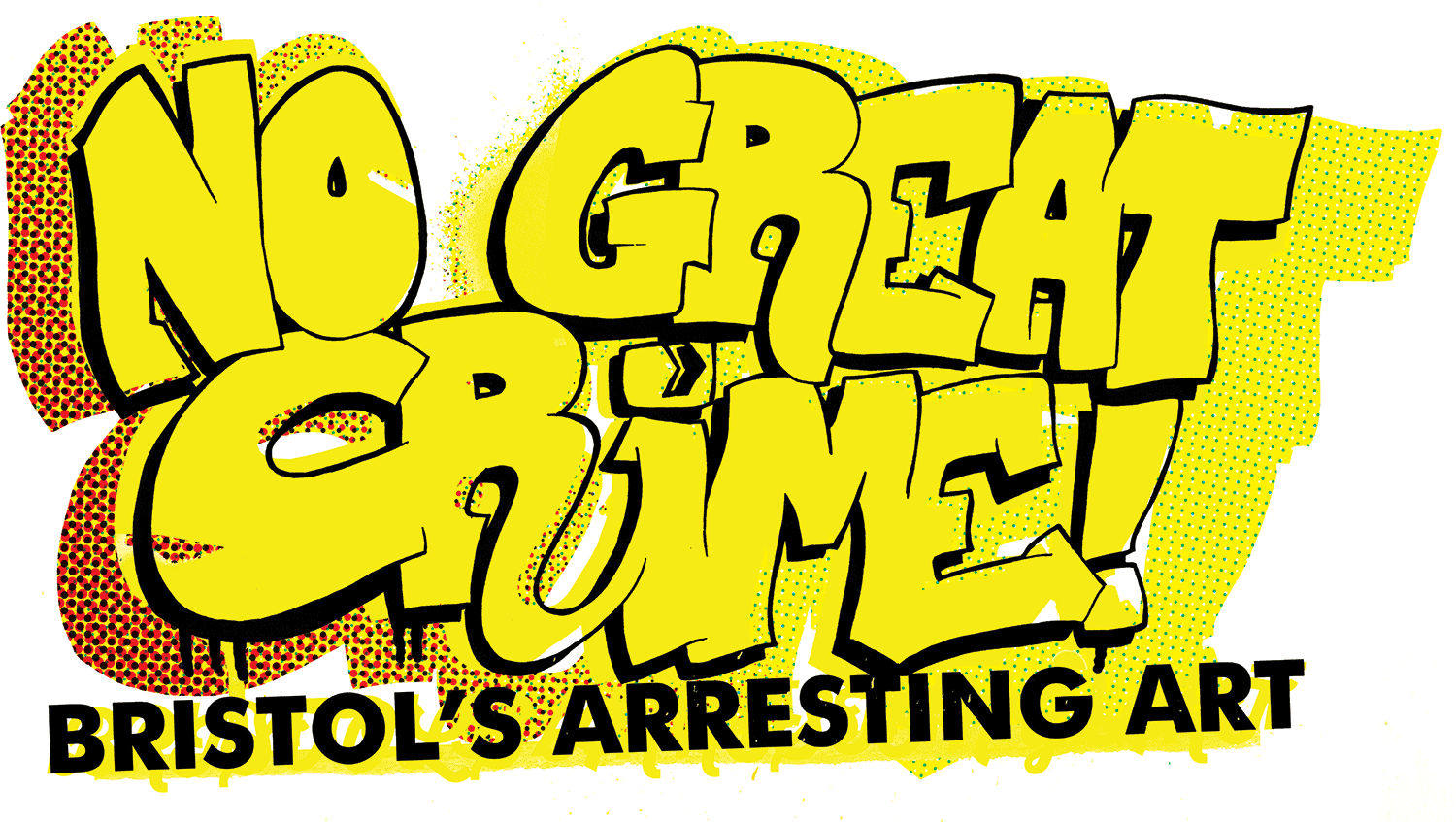 Opening night: Thursday 22 July, 6-10pm
Opening hours: Tuesday – Sunday, 12-6pm
When we first talked about hosting this show at the People's Republic of Stokes Croft, we thought of it as a fringe event to the Vanguard exhibition at M Shed. Of course, it's not an official fringe show, but with Vanguard exploring the council approved, sanitised side of street art we thought it was a good opportunity to focus on the illegal roots of graffiti in Bristol.
Since our inception in 2006, PRSC has worked with all kinds of artists, and seen many pieces illegally painted out with no justification or apology from the Council or Bristol Waste; we've seen the waste company make decisions about what should be kept and what should be buffed out, and we've heard multiple stories of graffiti writers being stopped by the police when painting spots which officers from the same force have happily watched being painted many times before. Collectively we've spent hundreds of hours trying to convince the council that they should have some kind of policy to provide any kind of clarity, but to no avail.
So, what's it actually like to paint on the streets of Bristol? With one hand the city provided its museum to Banksy (for what turned out to be their most successful exhibition ever) and with the other, it harasses and criminalises his contemporaries, upcoming artists and the very scene that spawned him.
No Great Crime: Bristol's Arresting Art brings together a range of street artists and graff writers to show their diverse and inspiring work, to tell their stories and to kickstart a conversation about how this city treats people engaged in its most famous art form. Some striking and beautiful pieces of Bristol street art, including some from the PRSC's own archives, will be displayed alongside testimonials from local street artists about the realities of painting the Bristol streets, and their brushes with the law.
Featuring art and stories from gHOSTbOY, John D'oh, Oshii, Mike22, Ryder, Sepr, Sickboy, Skank, T-Rex, Tom Miller and more.
Related Events