From Toppling Colston to the Hostile Environment: Opposing the racist offensive.
Tue 17 May, 2022 @ 19:30

-

21:30

Free entry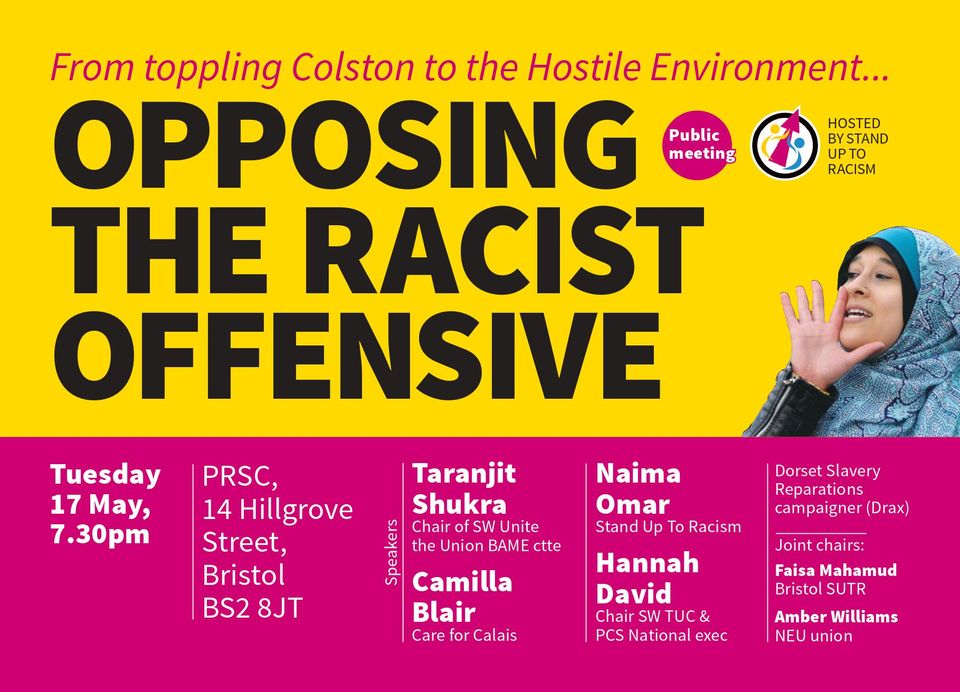 The toppling of the Colston statue in Bristol was a seminal moment for Black Lives Matter, (BLM) and exposed the widespread institutional racism across society.
The government responded by opposing all the demands of BLM and scapegoating refugees through the Nationality and Borders Bill. In addition, there has been a crack- down on the right to protest through the Police Bill, which has targeted BLM and environmental protesters among others.
The government has failed to respond to the refugee crisis from Ukraine, just like they failed with Afghanistan a few months earlier. All refugees should be welcome here.
This meeting will discuss how we build resistance to the poison of racism and the divide and rule policies of the government and the far right that try to capitalise on them.
Related Events