People's Art Fair: Home
Friday 8 May, 2020 @ 18:00

-

Friday 15 May, 2020 @ 18:00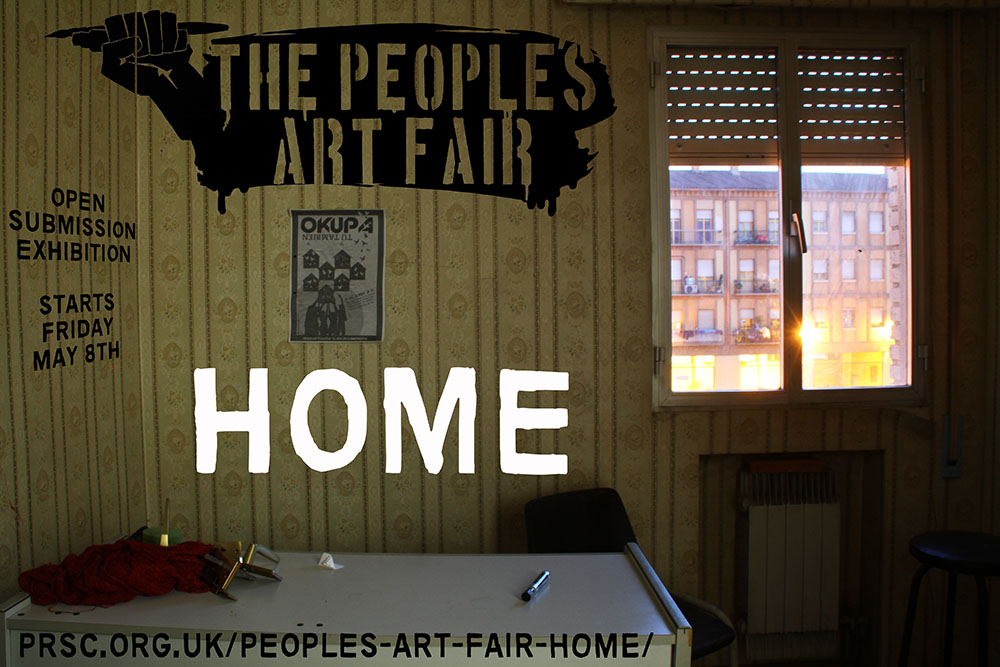 The May People's Art Fair is scheduled for the weekend leading up to the Bristol Homeless Action Week
For this reason the May theme is Home.
With COVID-bloody-19 having trapped us all in our homes, and with all our other cultural events cancelled. PRSC has decided that this theme is far too appropriate not to continue so we are going ahead with this open submission exhibition.
Open call for submissions
PRSC invites you to submit some images for a lockdown version of the People's Art Fair.
We will be accepting jpeg images of 'HOME' themed work for an online exhibition.
Just like the usual People's Art Fair, there will be no submission fee but PRSC will take a 30% commission on any work sold.
Please provide the following label information with each image and (unless you state NOT FOR SALE) we will put the pieces up for sale.
Title
Atist Name
Size
Medium (please include if it is on canvas or wood or paper etc)
Price (include 30% commission)
Bristol delivery fee (what will you charge to post/deliver the piece to somewhere within Bristol) – for any sale we will contact the buyer direct to discuss collection / delivery options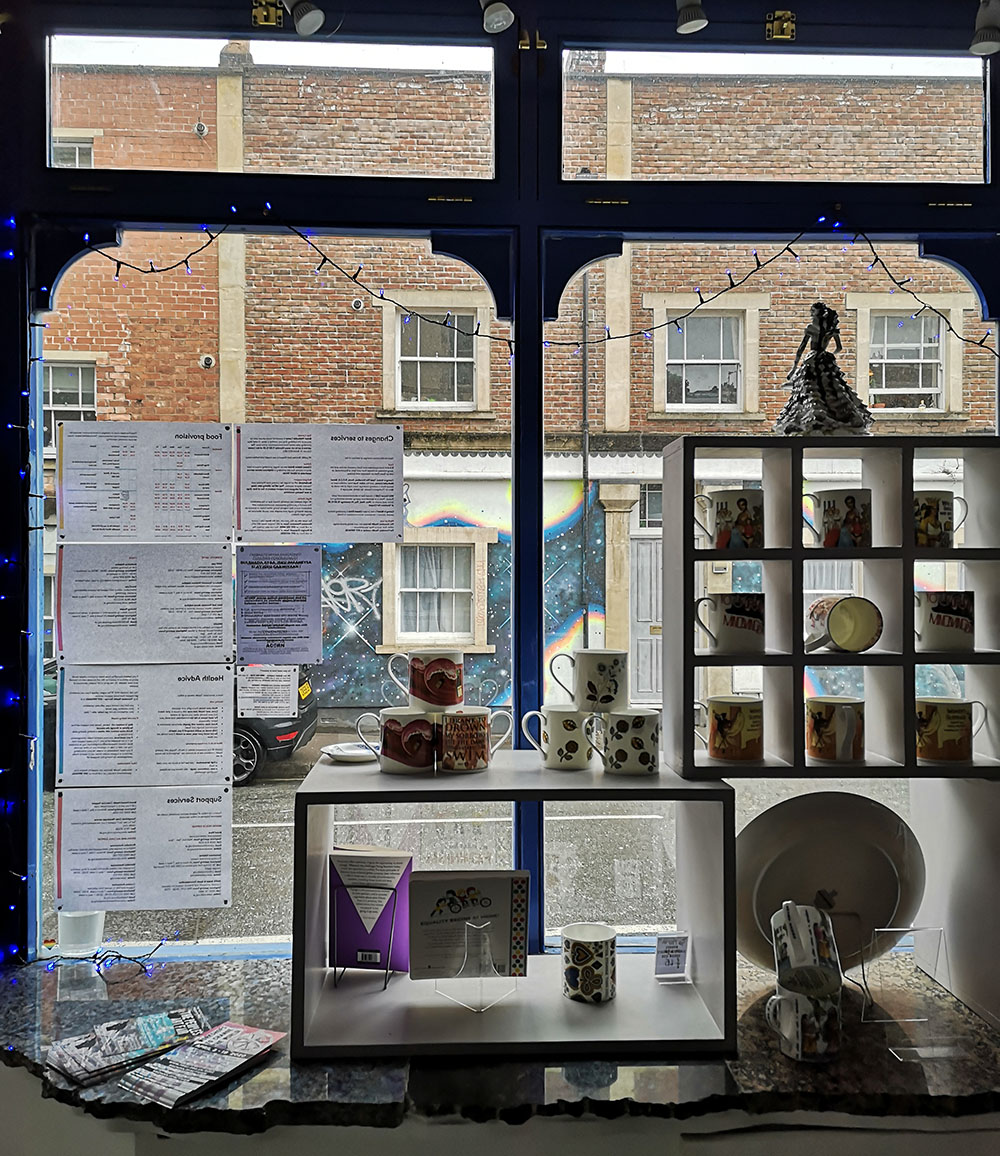 We will also make a small exhibition in the window of our china shop and workshop.
If you would like to submit a physical piece please drop your work (in an envelope or package for protection) through ther china shop letter box. The physical work needs to be labelled with the above info, ready to hang, and no bigger than A4.
Email submissions to email hidden; JavaScript is required
Or complete the artists submission form here https://prsc.org.uk/peoples-art-fair/ putting your label info in the artist bio.
Deliver physical work to Stokes Croft China, 17-35 Jamaica Street, BS2 8JP
We have not set a limit to how many pictures one artist can submit.
Like with the other People's Art Fairs we have a 'more the merrier' policy and will continue to add pieces to the show until we run out of capacity. If you submit multiple images we can't guarantee that all your work will go in the final exhibition, but we will try our best to squeeze everything in
Currently there is no submission deadline. We hope this exhibition can run for a several weeks, evolving as more submissions arrive.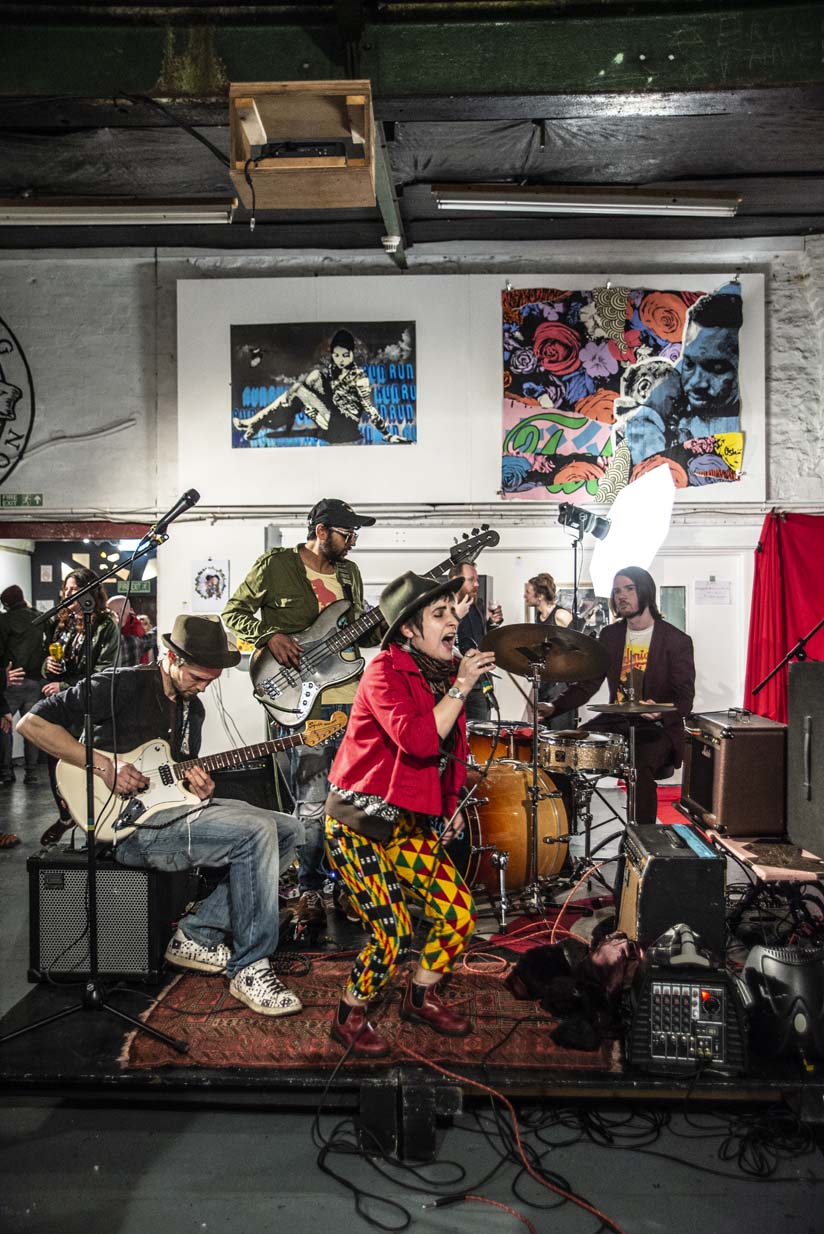 Hopefully for some time in the future…
Calling creative Bristol!
From February 2020 PRSC is running a regular arts fair (featuring an exhibition, market, activities, performance etc) opening on the second Friday of every month.
The market is intended to support local makers, start-ups and independent businesses. Priority will be given to applications from refugees, asylum seekers, the homeless and others at risk of exclusion.
Each art fair will start with an exhibition opening night party from 6-9pm on the Friday evening, with a performance by a featured artist followed by an open mic and a jam session. Please contact Rita Lynch via Facebook if you would like to perform as the featured artist, or just show up with your instrument/s to get in on the jamming. The Saturday will feature an art market plus activities and workshops. We are on the hunt for musicians, artists, performers, workshop leaders and creatives who want to be involved in these events, please visit https://prsc.org.uk/peoples-art-fair/ for more info, or to apply.
Upcoming dates & themes
June (Fri 12 – Sat 13): Street Art
July (Fri 10 – Sat 11): No theme (open show)
Related Events