Tribute Concert to Rapha Dufresne 2022
Wed 27 April, 2022 @ 20:00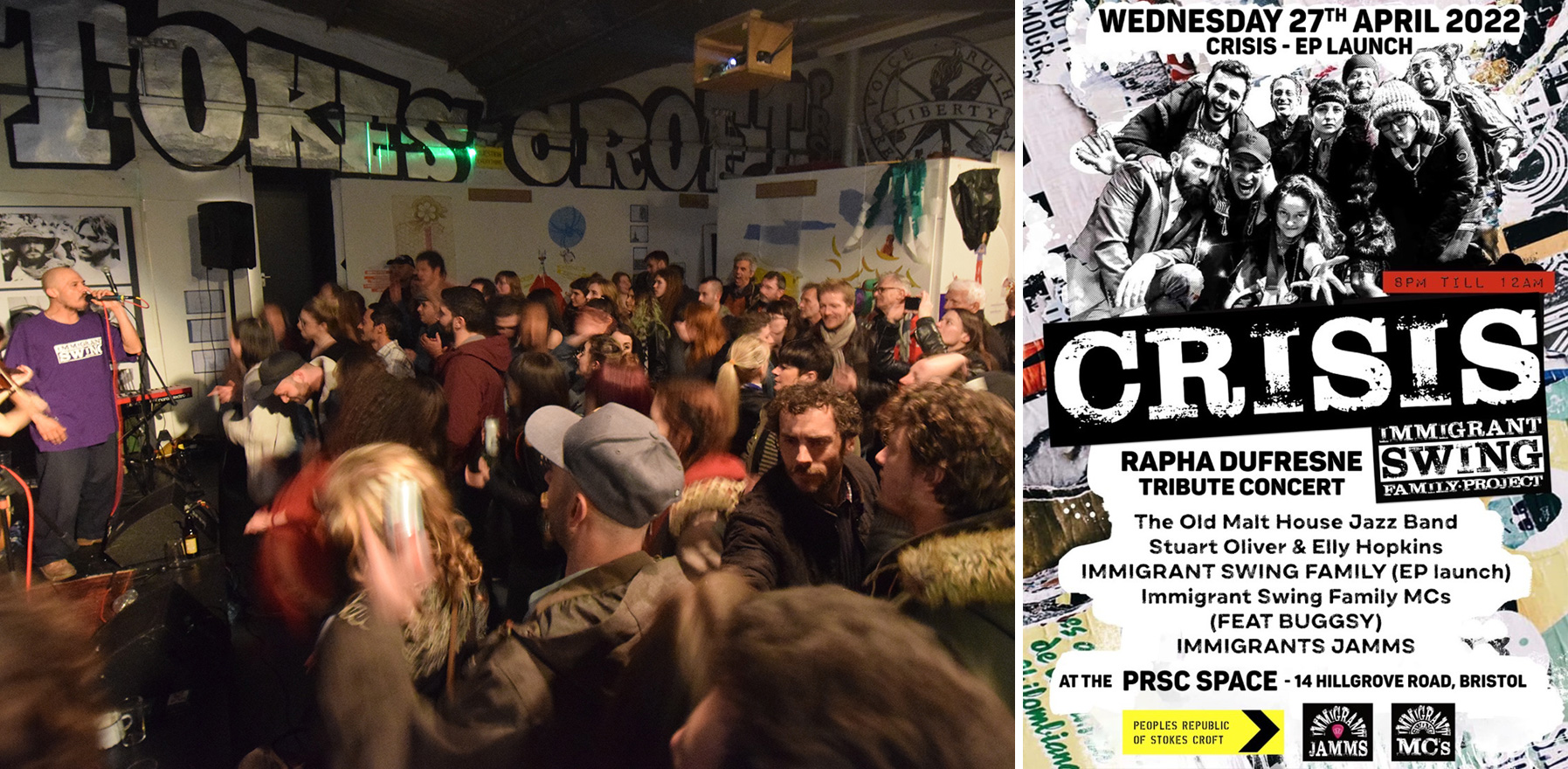 Join us in the PRSC Space for the fifth edition of the Tribute Concert to Rapha Dufresne.
PROGRAM
20:00 – The Old Malt House Jazz Band
21:00 – Stuart Oliver & Elly Hopkins
21:45 – IMMIGRANT SWING FAMILY new EP (CRISIS) launch
22:15 – Immigrant Swing Family MCs (featuring BUGGSY)
22:45 – Immigrants Jamms : ALL MUSICIANS ARE WELCOME TO JOIN
For those who will not be able to join the Concert in memory of Raphael in person, you can join the live stream here: https://youtu.be/IZw-KJlUiqg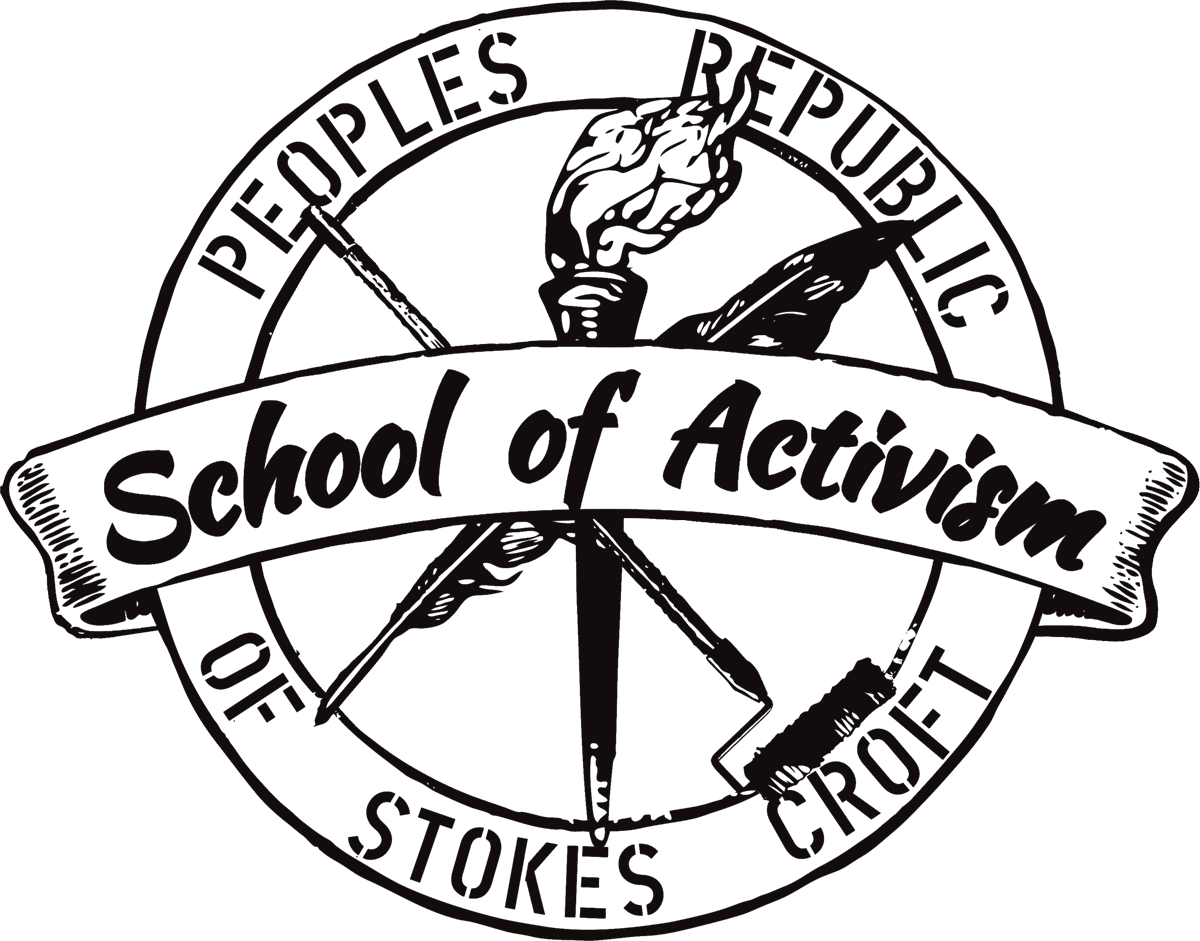 The School of Activism 3.0 is a month long programme of workshops, talks and activities brought to you by Peoples Republic of Stokes Croft. Running at PRSC during April 2022, the events are intended to be empowering experiences equipping people with the tools to challenge the status quo, contest power structures and ultimately to change the world.
We learn by doing.
We make our own future.
This project is founded on the ethos of community inclusion and empowerment, so we offer pay-what-you-can solidarity pricing with no-one turned away through lack of funds. Please donate to help us keep the School of Activism affordable to all!
Related Events