Wildscreen Festival – Witness the Wild
Saturday 30 September, 2017 @ 09:00

-

Sunday 1 October, 2017 @ 20:00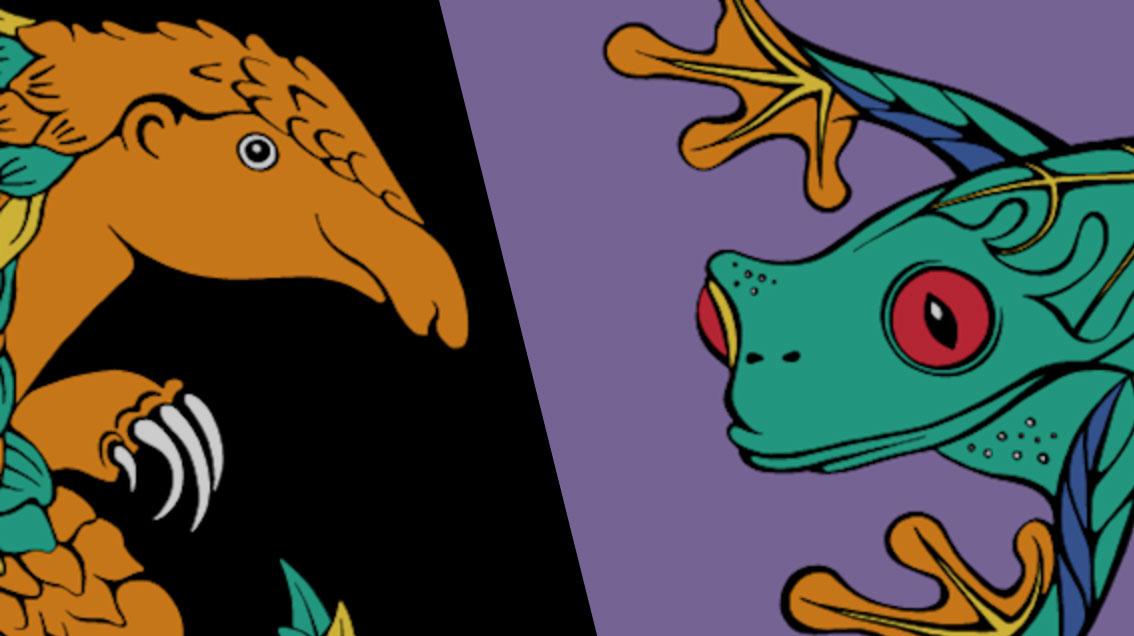 This October, we're bringing together local community groups, artists, scientists, wildlife filmmakers and photographers to transform two concrete roundabouts into oceanic sanctuaries, giving thousands of people the opportunity to dive beneath the waves and explore the ocean depths for themselves and discover how we can all do little things to help protect it.
Though vast, our ocean is not limitless and it needs our help. 275 million tonnes of plastic waste is generated every year around the world. That's the equivalent weight of over 2.3 million blue whales – the largest animal to have ever lived. That's a lot of rubbish. Only 5 percent of all plastic waste is recycled, and the rest of it has to go somewhere –usually in our ocean or landfill. We can all really easily help by being better at recycling and using less single-use plastic, especially things like straws, which get used once and then thrown away.
WTW will engage local communities and businesses with our throwaway culture and its impacts on our ocean, bringing them together with amazing artists to create beautiful instruments and sculptures from single-use plastics and fly-tipped rubbish sourced from within the communities themselves.
Together we'll tell the story of plastic, the impact it's having on our world and how we can all make little changes to help reduce it. Our sculptures will quite literally be rubbish.
The creations will be exhibited in our two wild reefs – the Bear Pit and another soon-to-be-announced roundabout – and be supported by films screenings, art, talks and lots more floating around the city.
Key events at the Bearpit include:
Bearpit event: From 30 September – 1 October four Bristol-based street artists, EPOK, Sled One, Meghan O'Malley and Sophie-Rae will transform the Bearpit (St James Barton Roundabout) into a marine sanctuary with huge ocean-themed murals. A bicycle-powered cinema will screen some of the world's best ocean films, including the original Blue Planet and A Plastic Ocean. Across the weekend, LitterARTI will create a giant sculpture made from litter, ocean conservation organisations will host workshops and activities and there will be food and drinks stalls on site.
This beautiful and inspiring documentary features the wildlife of Hawaii's famous surf zone and the surfers and scientists who are fighting to protect it. Turtles, dolphins, monk seals and albatrosses all have to cope with the growing number of people using the island beaches, but now animals face a new threat from washed-up plastic. A varied bunch of island characters, including born and bred Hawaiian musician Jack Johnson, make it clear that these beautiful islands have a powerful message for us all.
Sunday 1 October 2017
Blue Planet Marathon
5pm THE BLUE PLANET
This opening episode touches on all aspects of the oceans to reveal the sheer scale, power and complexity of The Blue Planet
6pm THE DEEP
The deep remains the least known of all the ocean habitats. It is an eerie world where animals play hide and seek and where predators with massive teeth and enormous mouths lurk like patient rat-traps, waiting for their prey.
7pm OPEN OCEAN
In this marine desert there is nothing save the burning sun above and the blackened abyss below – yet here live many of the most spectacular predators in the ocean.
8pm FROZEN SEAS
For the first time, the frozen worlds of the Arctic and Antarctic are compared, where the annual freeze and retreat of the sea governs the pace of life. With winter temperatures plummeting to 70 degrees celcius below freezing, relief only comes with the brief respite of spring.
Wildscreen's Witness the Wild festival will submerge Bristol in all things marine to raise awareness about ocean conservation between the 30 September – 26 October
City-wide festival, from BS1 to BS11 includes 15 FREE film screenings, street art, photography trail, pop-up restaurant and kid's yoga.
Related Events