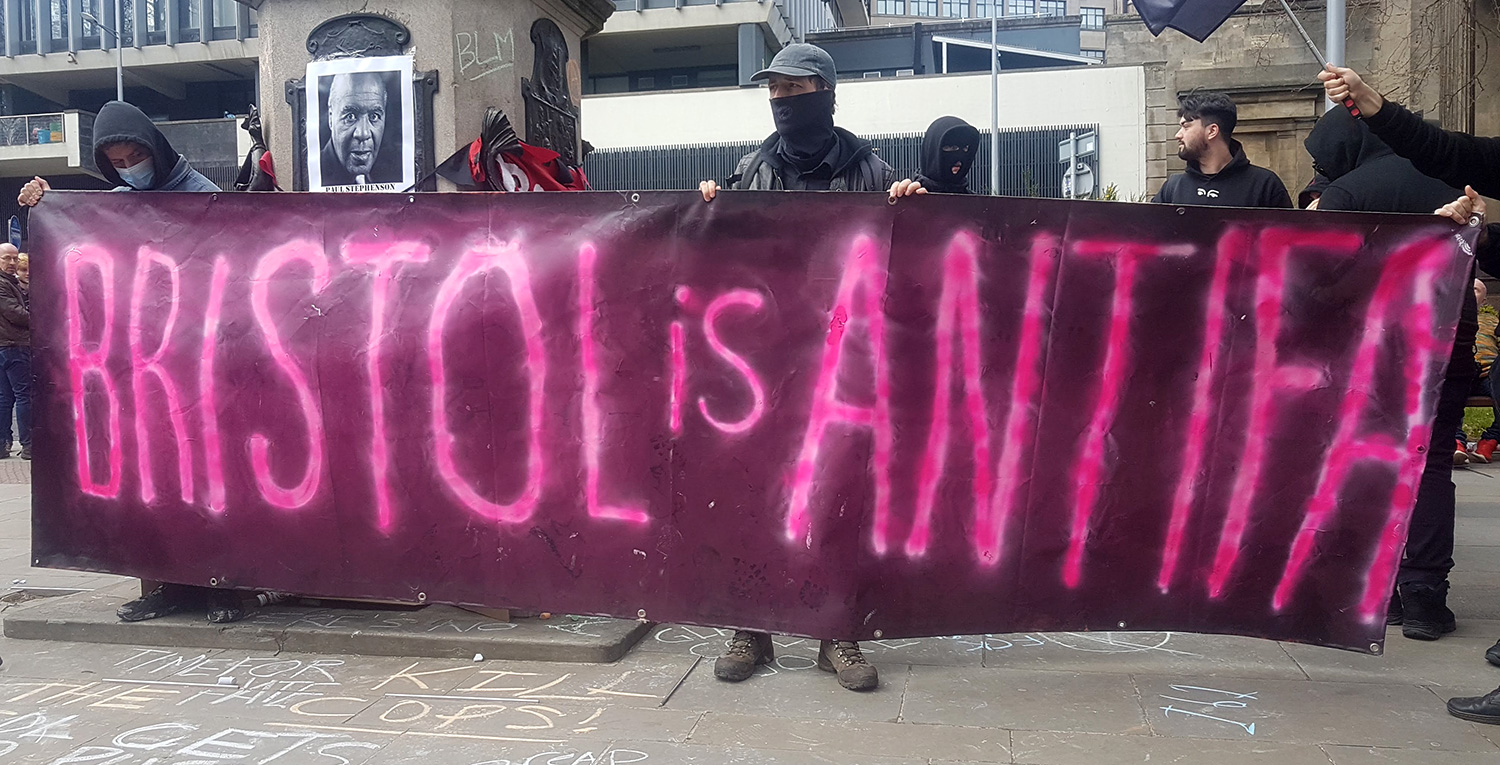 When people began to gather around the empty plinth on April 9 the early spring sun was just peaking over the tower of nearby St Stephen's church, shining its light through the space in which Colston once stood.
The light was welcome, piercing the shadow that had hung over Bristol since late March when far right group For Britain announced plans to hold a demo in the city.
Scheduled for the ninth the so-called anti-Black Lives Matter rally was intended to protest the toppling of Colston and, the latest cause celebre of the right, the acquittal of the Colston 4. For Britain leader Ann Marie Waters was to lead the demo and introduce guest speaker Tommy Robinson (aka Stephen Yaxley-Lennon), who joined the group in March.
In response to the news Bristol's anti-fascist and anti-racist groups jumped to action and mobilised a counter-protest. Shared hundreds of times on social media, local papers and even getting an episode on the podcast 12 Rules For What, the call-out snowballed and it became clear that Bristol was prepared to take to the streets and stop the fascists in their tracks.
And almost on cue, on April 2 For Britain announced via their website that the Bristol rally was cancelled, with Waters citing concerns around the counter-protest as the reason for the cancellation.
The defeat was no doubt humiliating for For Britain, but it was welcome news for Bristol, and a chance for the city to celebrate a win.