It's not even Halloween yet and Bristol's protesters have taken the opportunity to get creative with costumes anyway. Meanwhile, Bristol City Council, like the villain in an episode of Scooby-Doo, has been left cursing the meddling of campaigners on education, clean air and river sewage.
Following revelations that campaigners against the council's famously woeful SEND (special educational needs) provision were spied on by the council, councillors voted for an independent inquiry at a full council meeting on October 18.
Council officers were found to have surveilled the social media accounts of parents who volunteered for the Bristol Parent Carer Forum, a local charity representing parents and carers of children with SEND. When this fact was first leaked, the council responded by cutting funding to the forum.
The inquiry was touted as an opportunity to restore trust between council and parents, but with several of the high-ups involved in SEND provision at the time of the spying having left the council or been put on gardening leave, the chances of ever truly holding anyone to account seem slim.
As this unfolded inside City Hall, outside on College Green several dozen protesters dressed in swimming costumes held a mini-rave in what has to be Bristol's most upbeat protest of the year so far (and certainly the only one to feature speedos).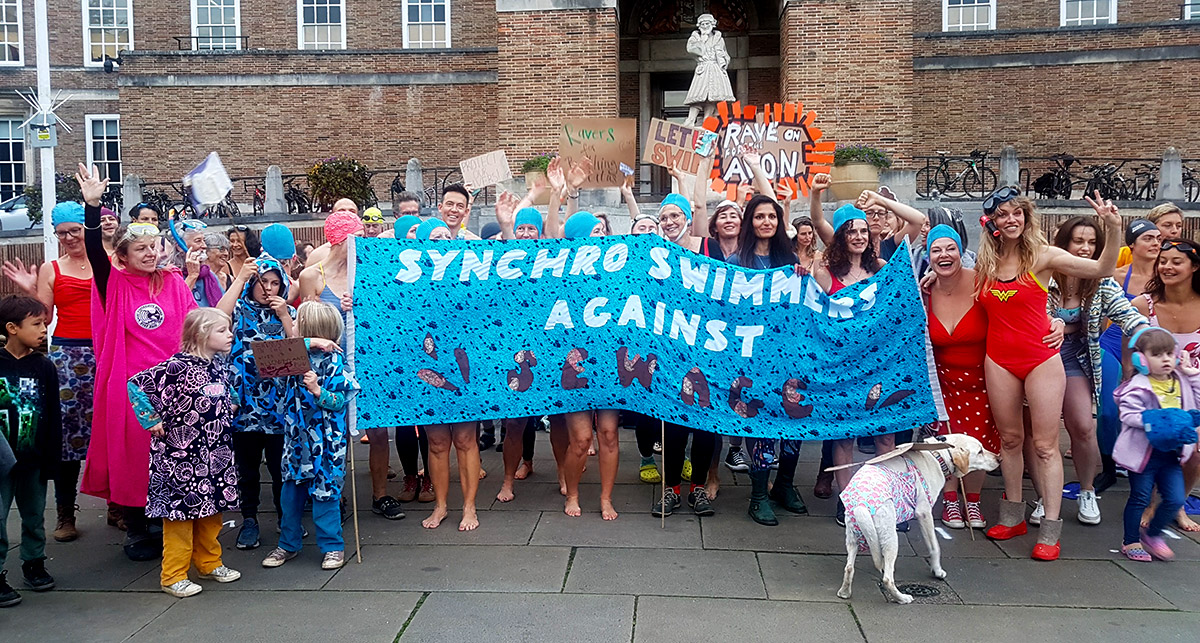 Dancing to classics such as Right Here, Right Now, and XXX the protesters were raising awareness of
their petition, signed 5,000 times
and presented in the council meeting, calling for the council to back their efforts to clean up the water in the River Avon at Conham River Park.
Swimsuit rave on College Green happening now 😂
Campaigners want designated bathing water status for Bristol Harbour and the Avon. pic.twitter.com/M2ecHF66qI

— The Bristol Activist (@BristolActivist) October 18, 2022
According to the petition, started by Rebecca Blease of Conham Bathing, Wessex Water discharged raw sewage directly into the River Avon 23,524 times for a total duration of 151,258 hours last year.
Campaigners need the council's permission to submit a request to the Environment Agency to give the river designated bathing water status. This would mean the agency would monitor sewage levels and take responsibility for ensuring they stay within safe limits.
And as if all that wasn't enough, a second protest outside City Hall saw Bristol Disability Equality Forum speak out against the upcoming Clean Air Zone, which they say will disproportionately affect disabled people.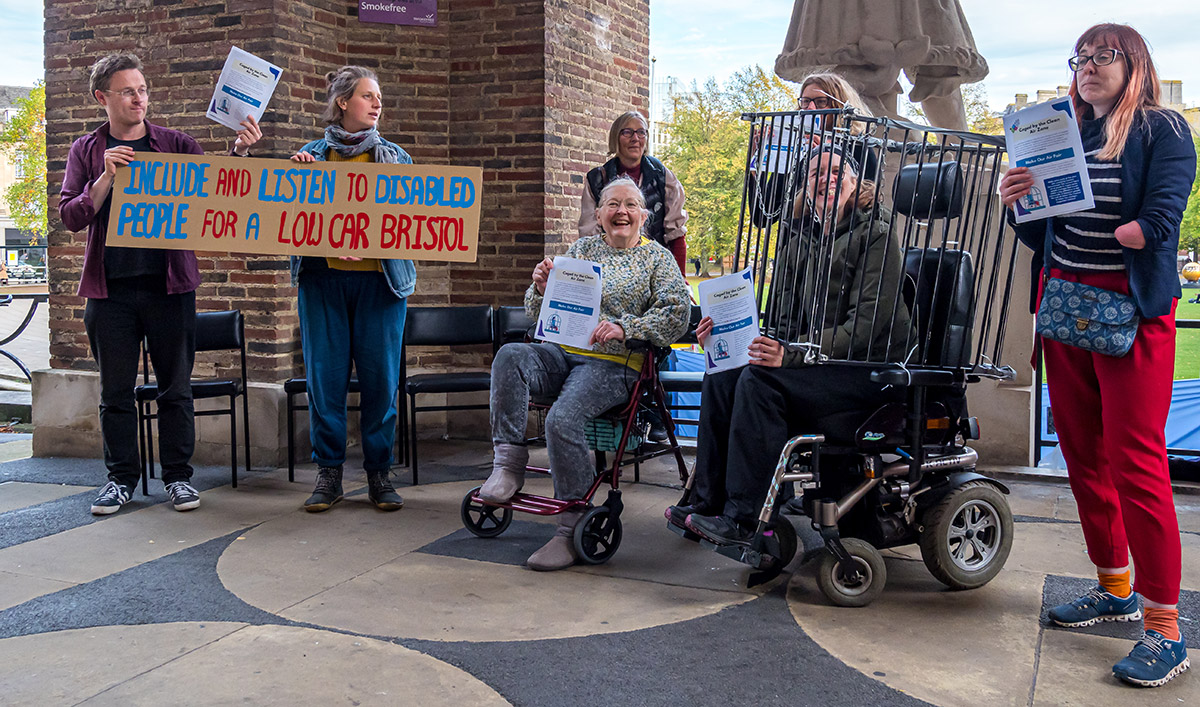 ↑ Image © Rob J Browne ↑
Whilst in favour of efforts to reduce air pollution, the forum has said that the CAZ as planned will leave disabled people, already over-represented in poverty statistics, with massive bills to retrofit cars or buy new ones, and offers few meaningful exemptions for disabled people.
Colourful protests look set to continue later this month when we will see March for Mummies and a Halloween march for anarchist prisoner Toby Shone.
March of the Mummies, organised by national campaign group Pregnant Then Screwed, is a protest for better and fairer childcare in the UK, which has the second most expensive childcare system in the world.
The protest carriers three demands good quality affordable childcare for all children, flexible working as the default, and ring fenced, properly paid parental leave for all parents.
Beginning at 10am on Saturday, October 29, March Of The Mummies is a family-friendly event and will involve a march around the city centre from College Green.
The next day, one short of Halloween, protesters are invited to join a Monster March wearing costumes and masks to show support of anarchist prisoner Toby Shone.
Arrested in 2020 under the Terrorism Act, Shone was found not guilty but was subsequently imprisoned for drug offences, for which he has since been held in a high security prison. Upon release this December, Shone faces harsh restrictions on his freedom including having his whereabouts and communications monitored by police.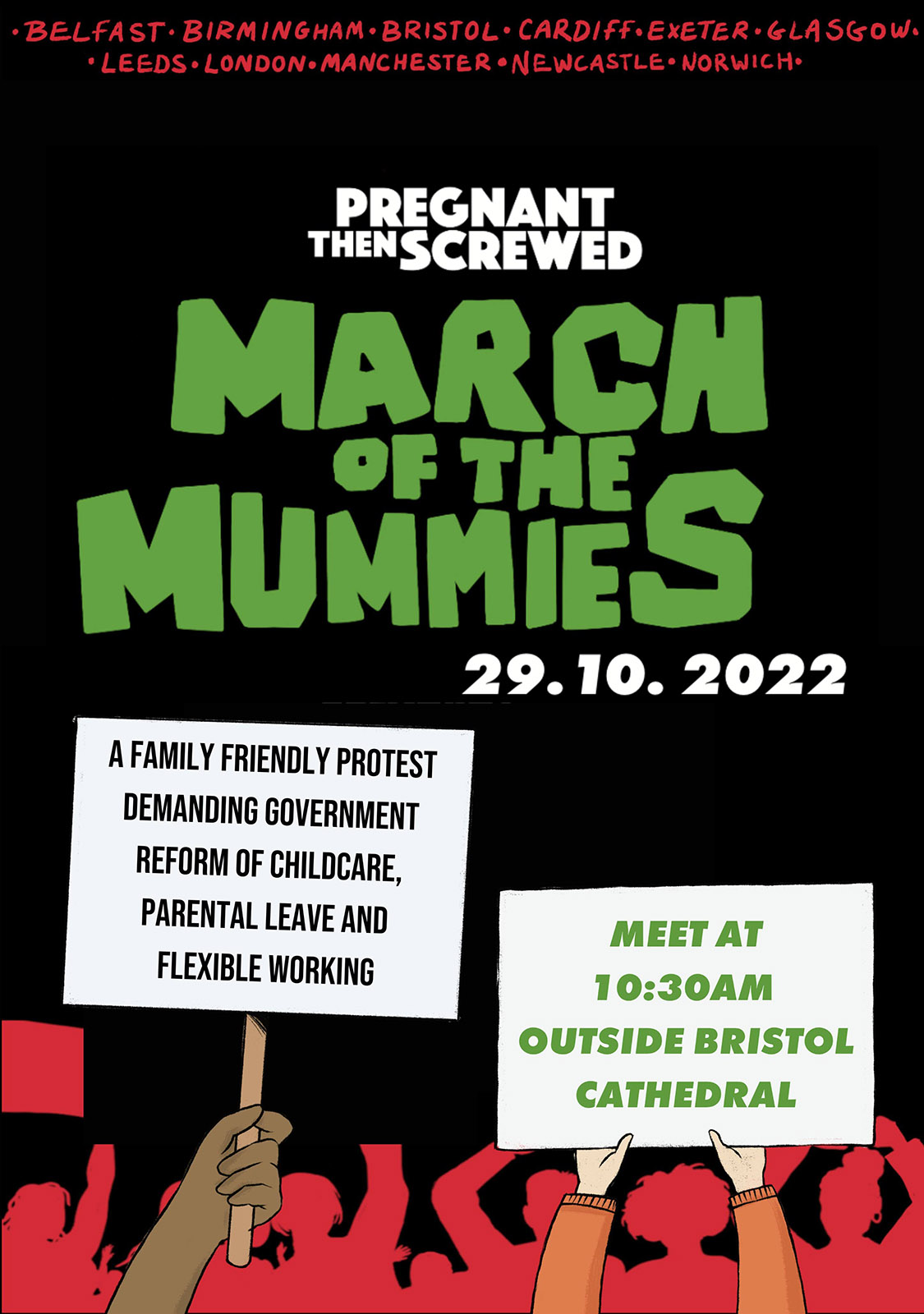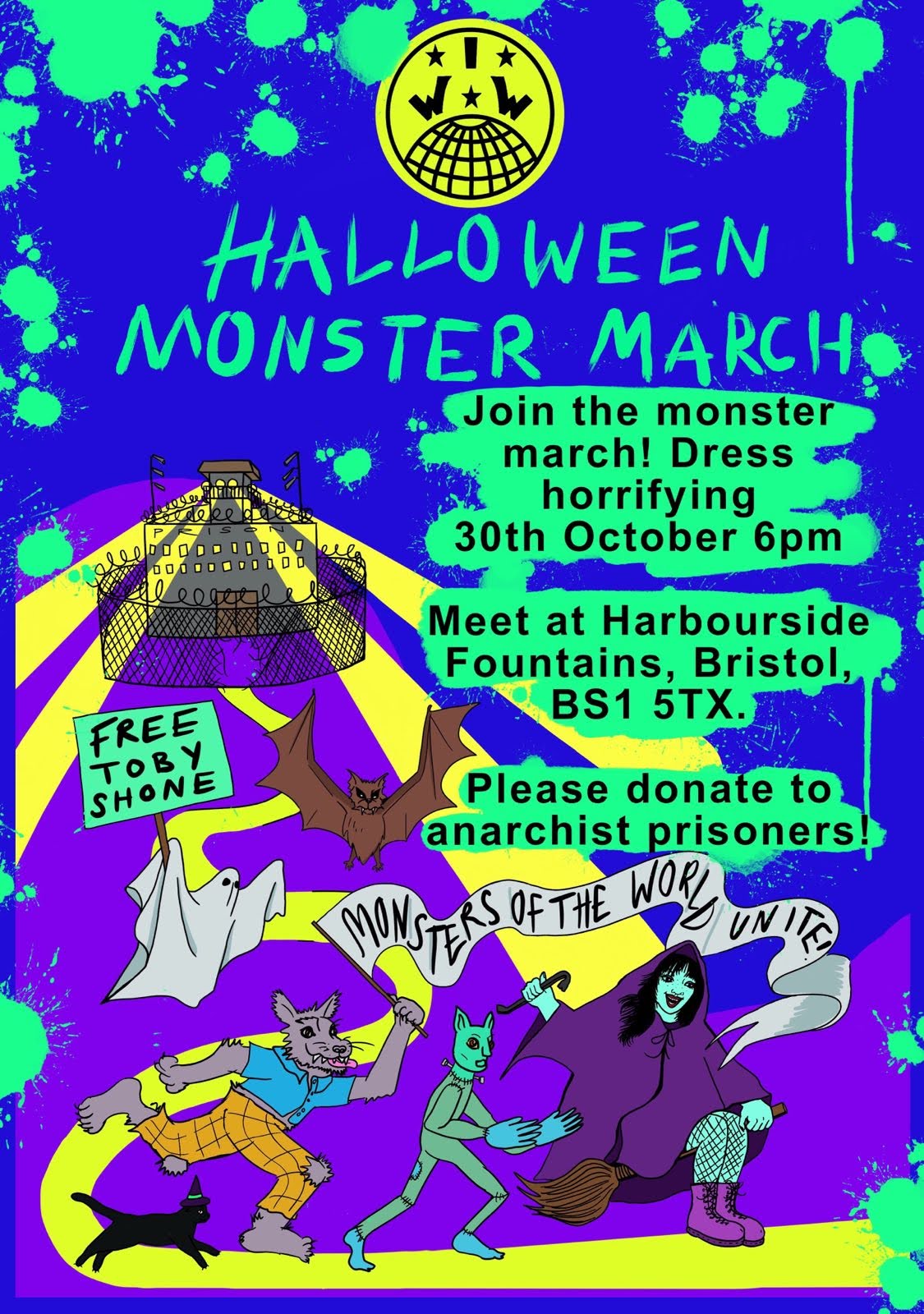 Finally, we look ahead to November, when Bristol Airport expansion once again returns to haunt us.
The long awaited high court challenge by local campaign group BAAN will begin at Bristol Civil Justice Centre. BAAN will argue that the decision by planning inspectors earlier this year to approve the airport's planning permission was wrong to disregard the expansion's effects of climate change.
Campaigners are optimistic for a good result in their favour, which would push the entire planning process back to the start, forcing the airport to reconsider their plans.
BAAN are planning to hold vigils outside the courthouse during the hearing, on November 8 and 9, and will announce more details soon.