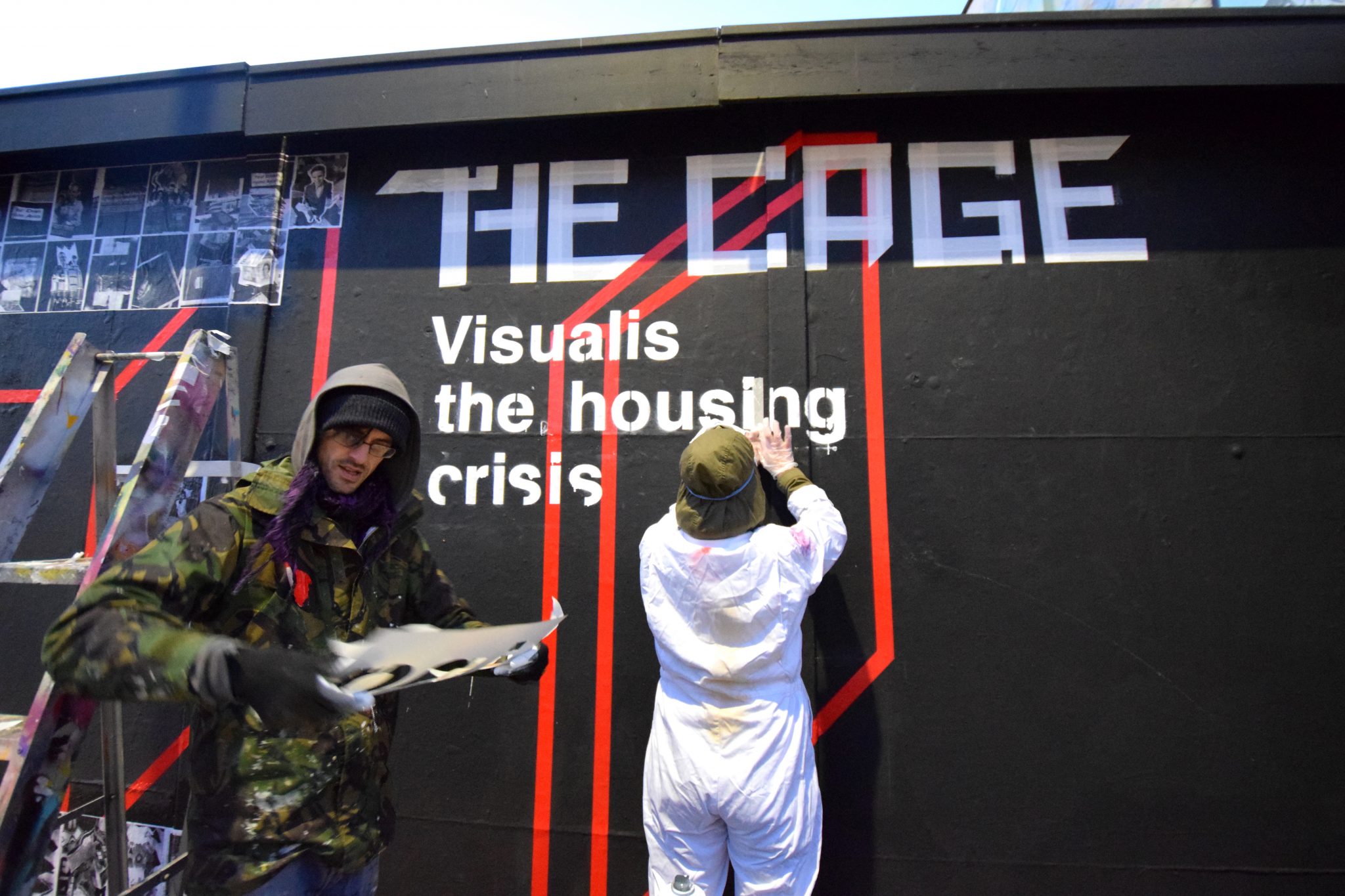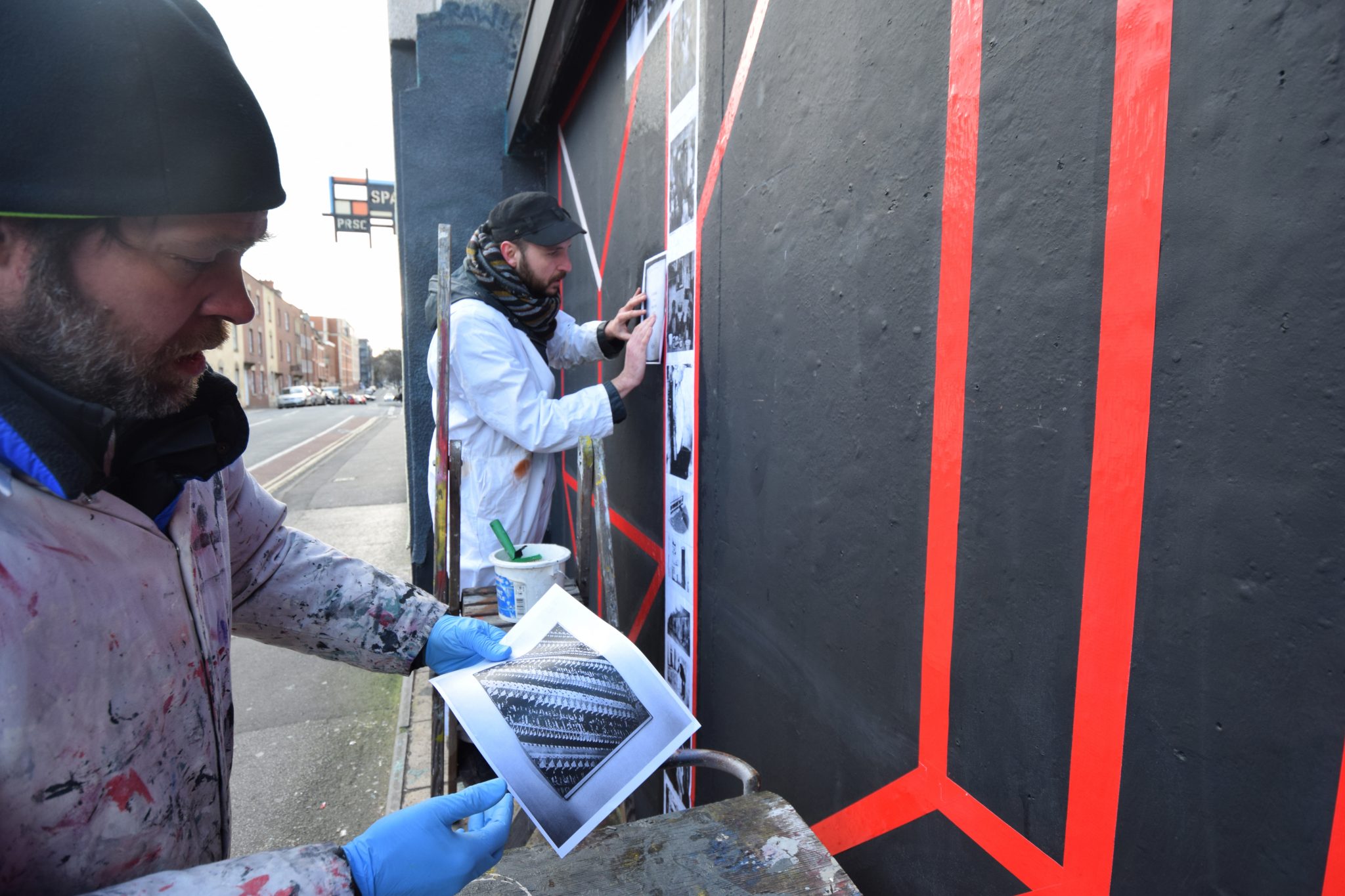 PRSC are incredibly excited about the latest mural installed on our outdoor gallery wall on Monday (Feb 26) the first day of Bristol's Homeless Awareness Week.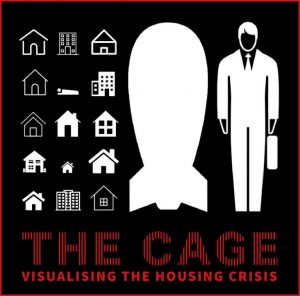 The installation was produced during a project called THE CAGE: Visualising the Housing Crisis, and is made up of archive and contemporary photographs, statistics and facts focussing on the ever deepening issues facing the UK's housing situation.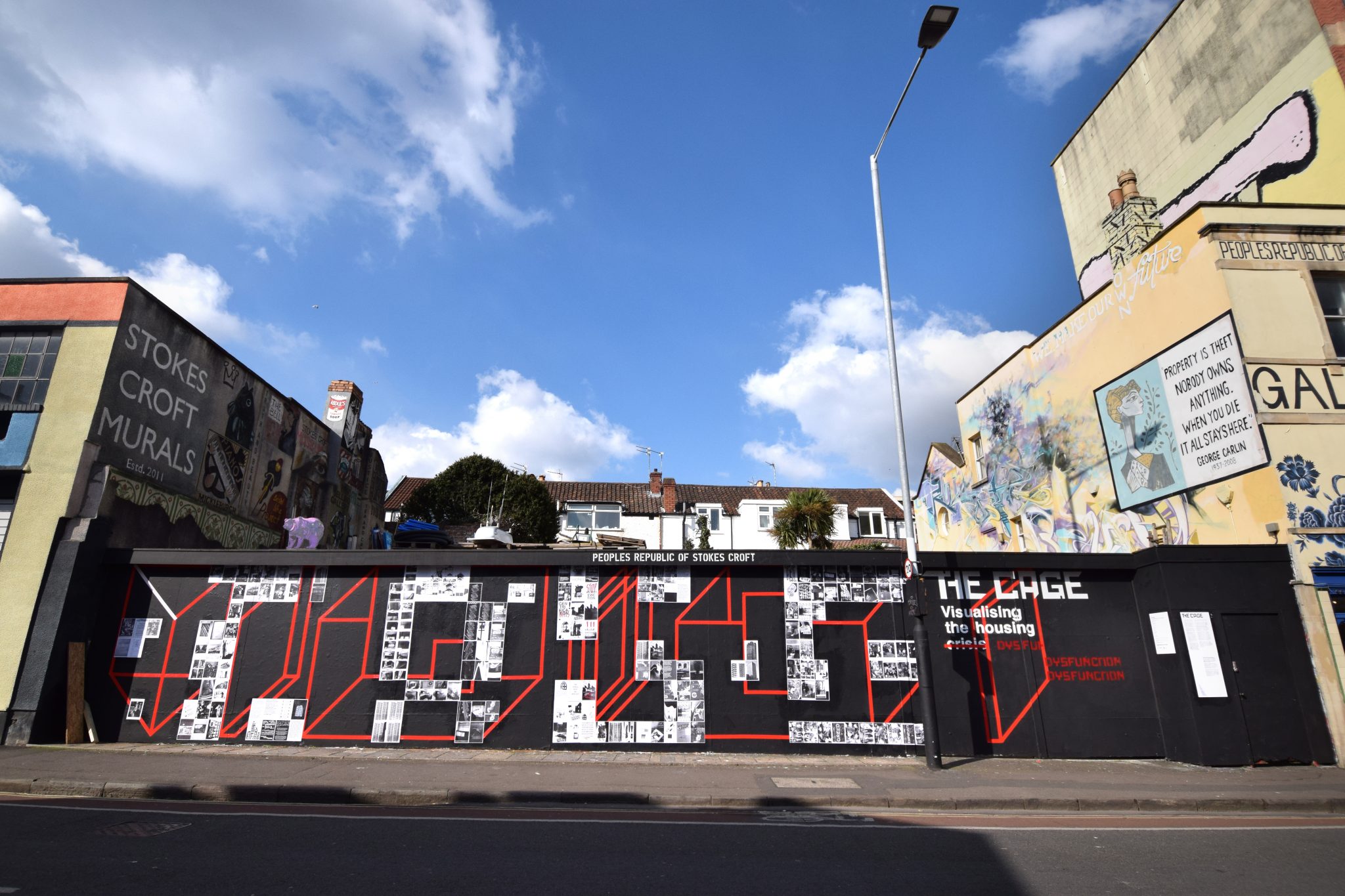 CAGE: Visualising the Housing Crisis was a 3-day collaborative workshop and intervention in the public space from IC-Visual Lab in collaboration with People's Republic of Stokes Croft. The workshop was coordinated by IC-Visual Lab in conjunction with internationally acclaimed Spanish artist Julián Barón. This project is a collaboration between Acción Cultural Española (AC/E), Arnolfini and University of West of England.
We present some details from the exhibition below. It will be on display until March 24 and we urge all of you to come and take a look.