These pictures were unearthed by Rachael Marmite, who organised the archaeological dig on Turbo Island in 2009.
The photo below is of the shop that used to be on Turbo Island in 1926.
The picture below was taken in 1935.

A bus crashed into the end wall of the shop in 1929.

The picture below was painted by John Holdcroft, who lived at no. 75 Stokes Croft.
John was 14 years old when the building was demolished by a wartime bomb.
He painted this picture from memory in 1942.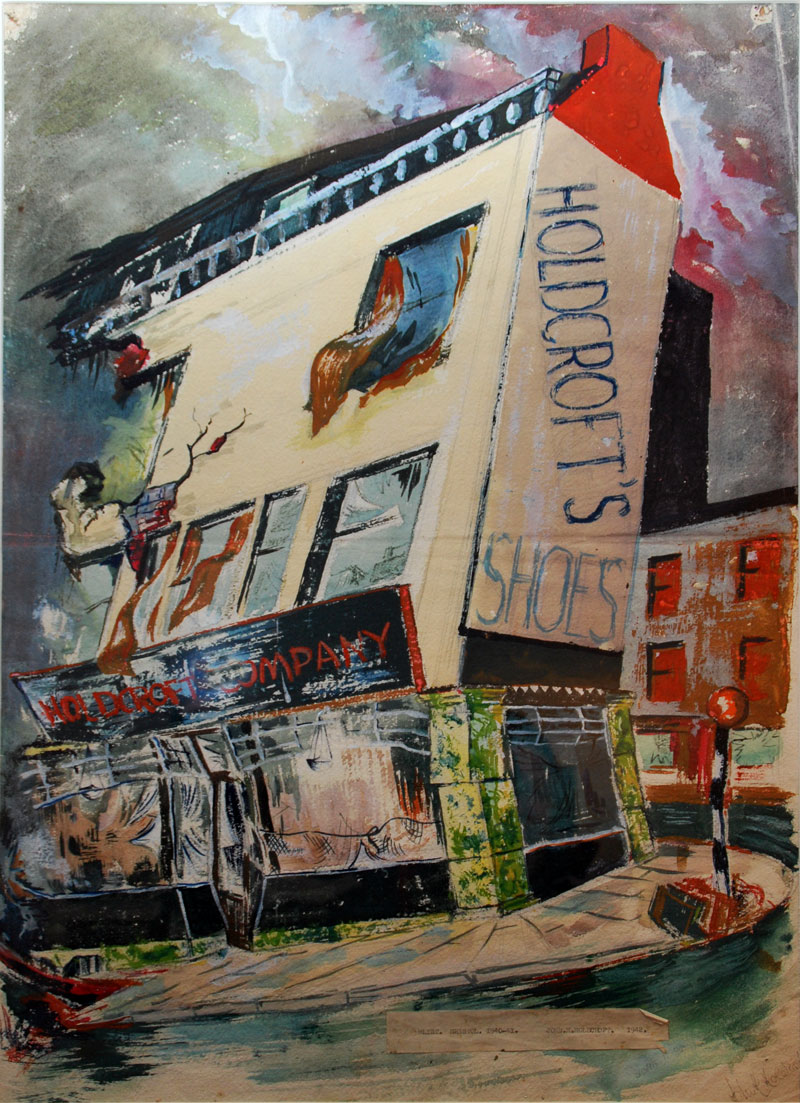 With Thanks to Rachael Marmite