Planning Application now in. Please Have Your Say…
APPLICATION TO "UPGRADE" Advertising Hoarding.
A new crop of planning applications is spearheading the gentrification
pressure in the Croft. Most offensive of these is the application by
Insite to replace their existing 'roller blind' advertising hoarding on
Turbo Island with an 'internally illuminated' LED display sign.
Thisnext step towards turning the Croft into Piccadilly Circus will be
situated right in the middle of the main junction of the Croft and
Jamaica Street and right in the heart of the Stokes Croft Conservation
Area. Turbo Island was the site of an archaeological dig in 2009 and
its transition to community-based uses has been due to the increasing
commitment of local people to determine the style, form and physical use
of the public spaces in their neighbourhood. In a community renowned for
placing its own artwork on its buildings, the glistening and vacuous
slogans of market capitalism look increasingly out of touch and out of
place.
Let's build on the recent momentum around St. Pauls and St.Werburghs to
get intrusive advertising displays removed by opposing this application.
TO HAVE YOUR SAY, GO TO:.
http://planningonline.bristol.gov.uk/online-applications/applicationDetails.do?activeTab=makeComment&keyVal=NDE4LMDN00J00
+++++++++++++++++++++++++++++++++++++++++++++++++++++++++
=========================================================
Info on Turbo Island
Turbo Island is the piece of land on the corner of Stokes Croft and Jamaica Street.
Bombed during the war, it was used for advertising hoardings since the '50's
.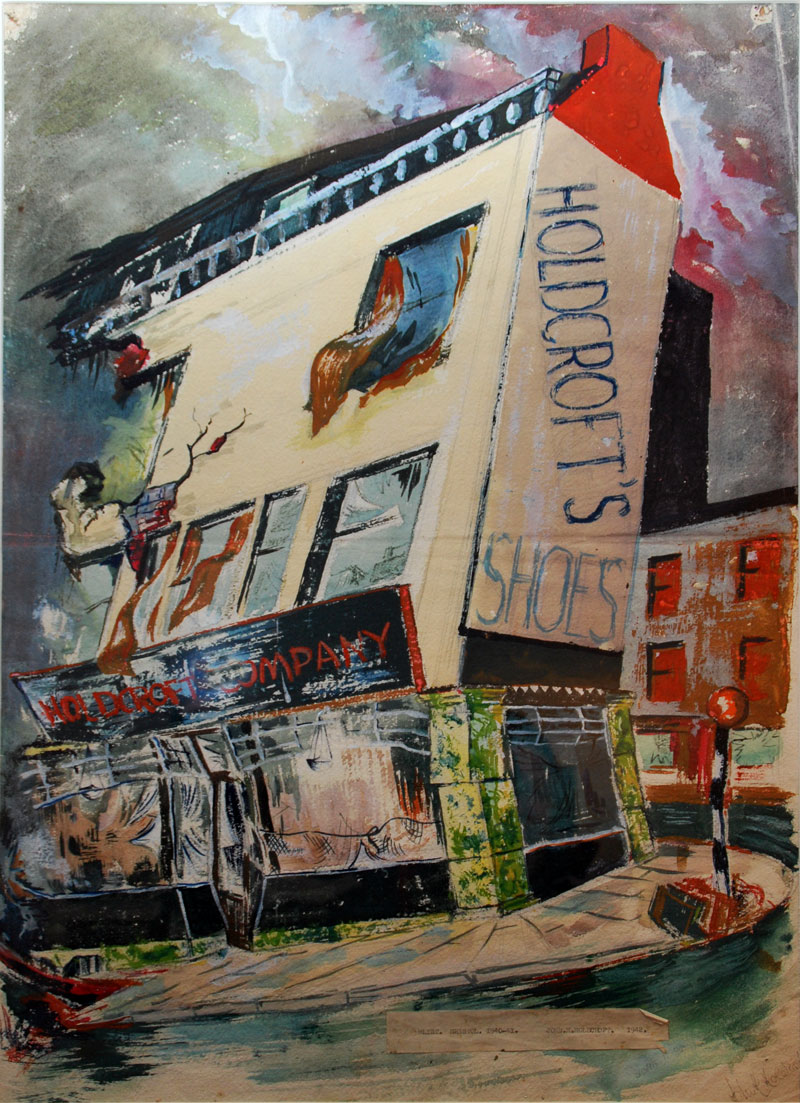 Above: Painting of  the shoe shop that stood on Turbo Island ,engulfed in smoke.
In around 1985, the then Avon County Council sold this land to the advertising company for £32,500,
FIVE YEARS AFTER STOKES CROFT WAS DECLARED A CONSERVATION AREA.
The land in front of the hoarding was of no interest to the advertisers, and remained unloved,
largely inhabited by street drinkers and drug addicts.
In 2007 PRSC started to make good, floating the then patently absurd notion of Stokes Croft as a Cultural Quarter.
Seven years later, the landscape is very different.
We believe it is time for this property to come back into community ownership.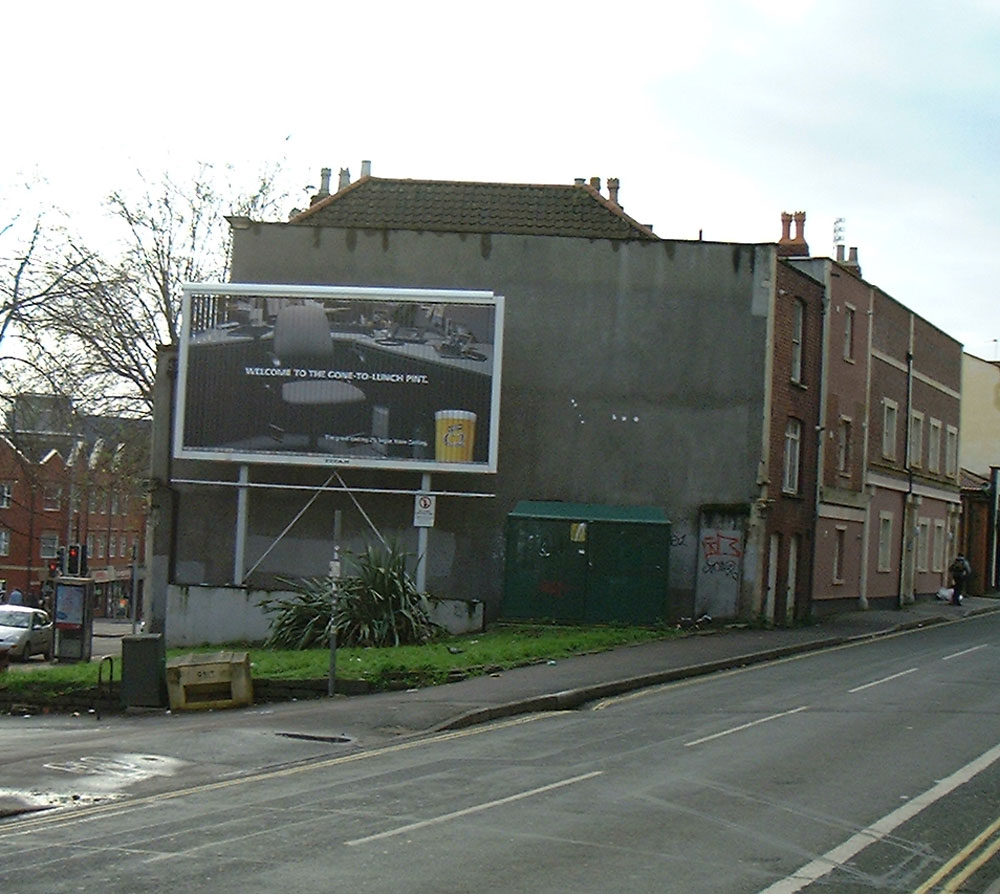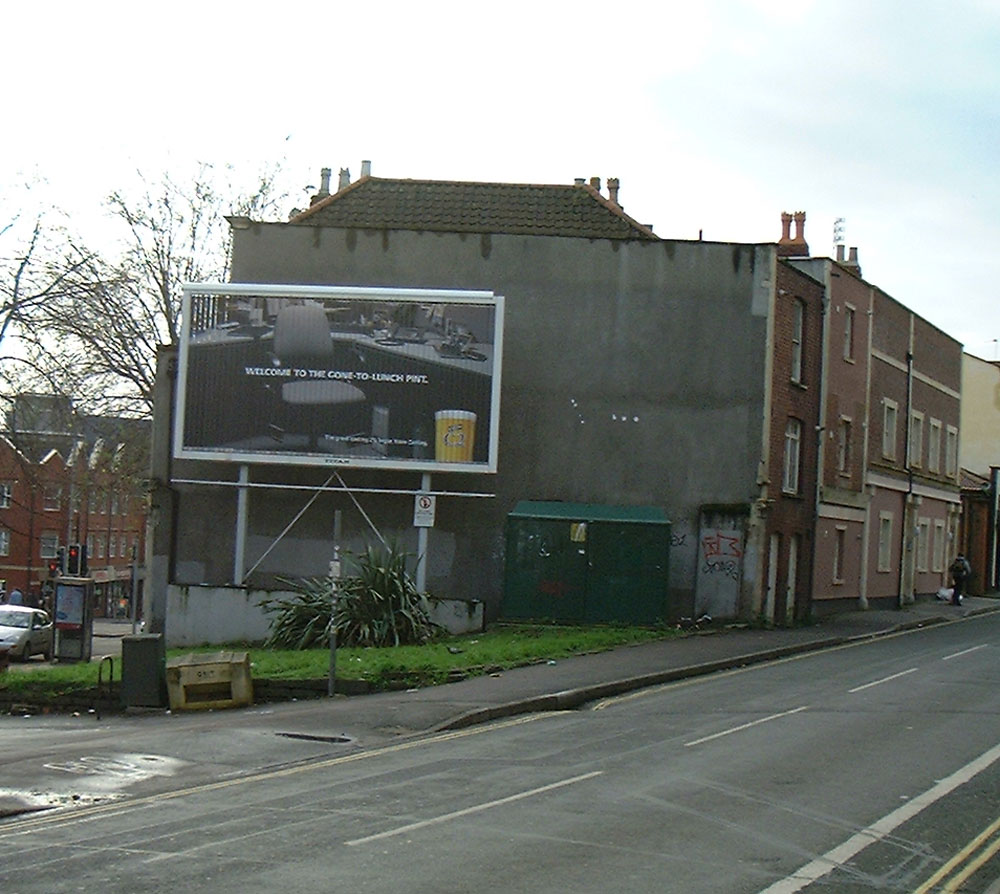 Turbo Island in 2006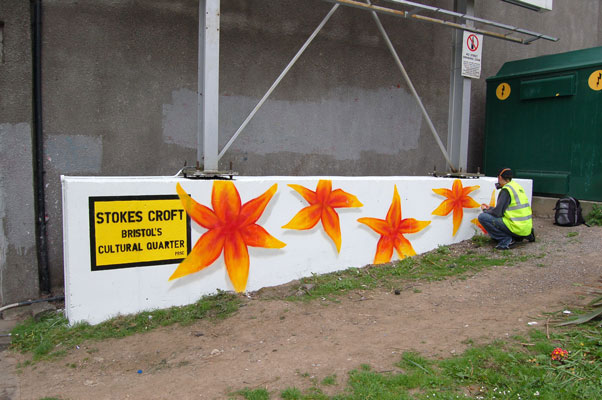 Early 2007, Graffiti artist Sepr helps PRSC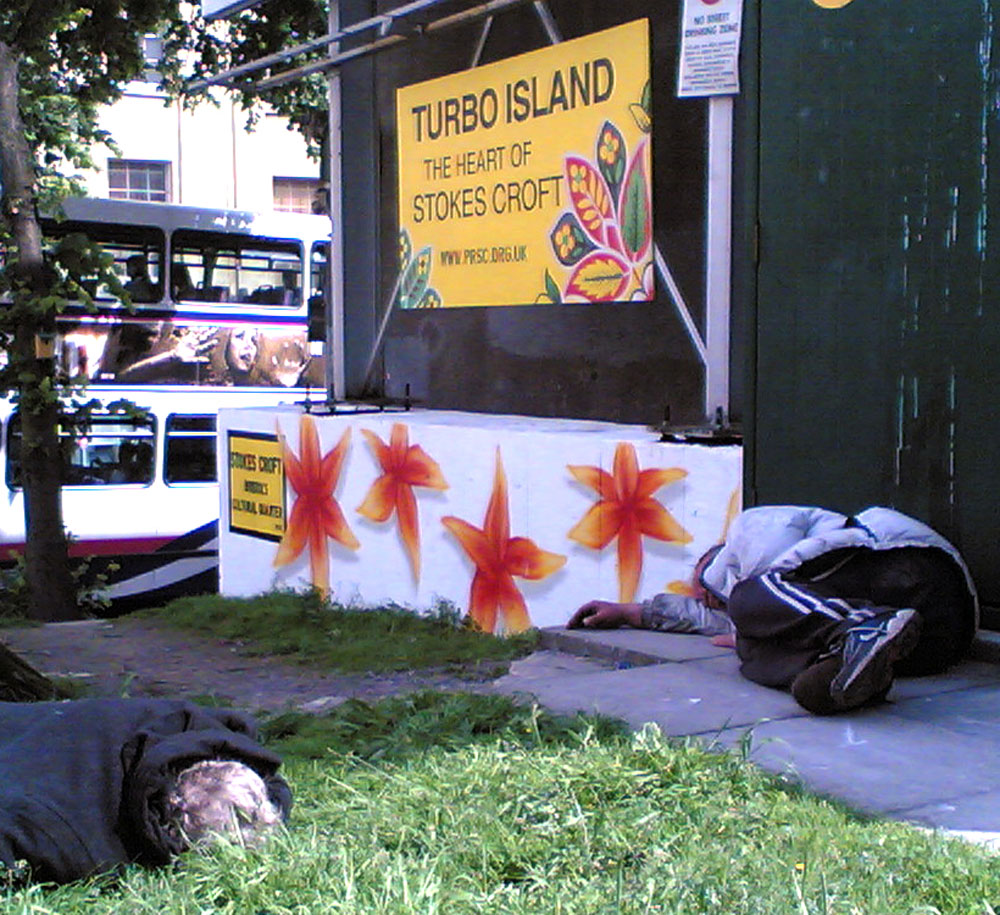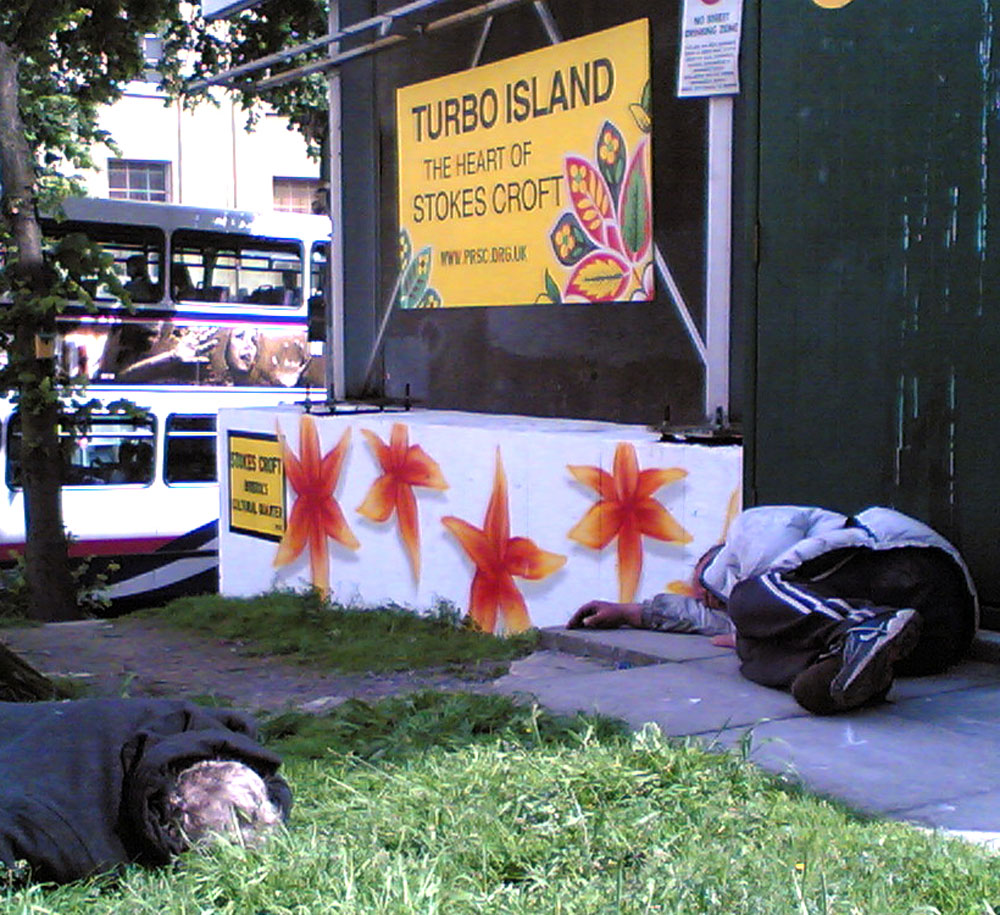 Typical scene circa 2008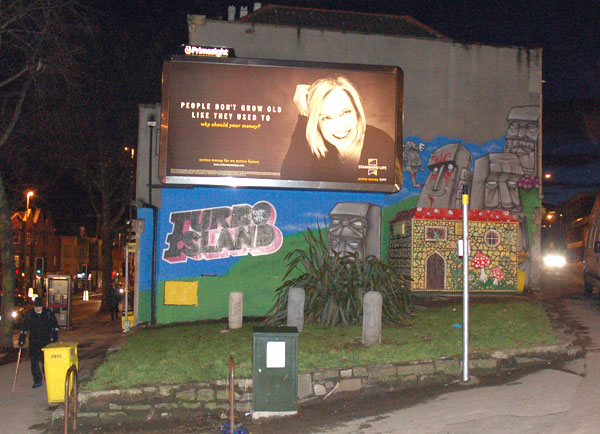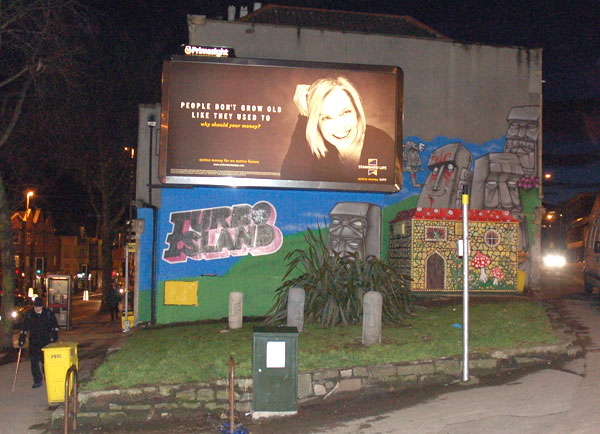 Makeover 2009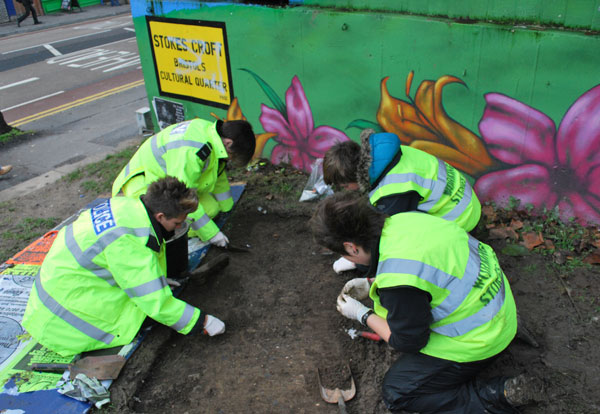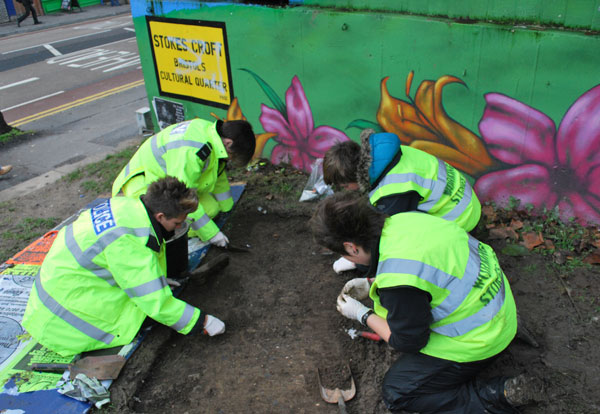 Archaeological dig by PRSC on Turbo Island 2009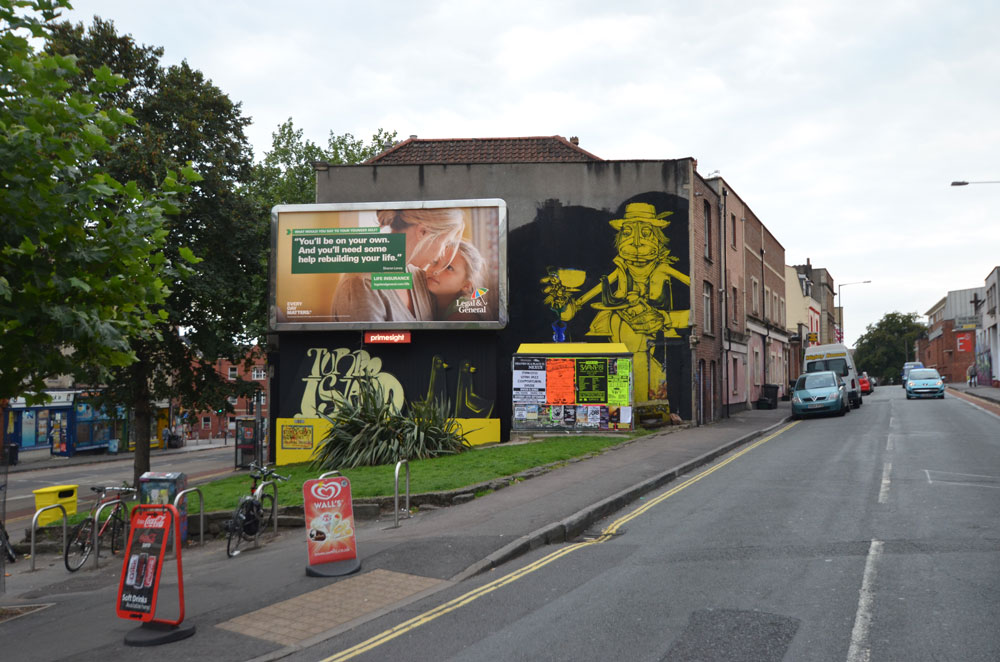 Turbo Island as it looks now, after Stokes Croft Festival 2014. Scarecrow and crows sit down together. (Sepr)
Turbo Island is a cultural hotspot. It is the perfect place to launch a campaign to remove advertising hoardings everywhere.  The taking back of control of public space and visual amenity needs to start somewhere.