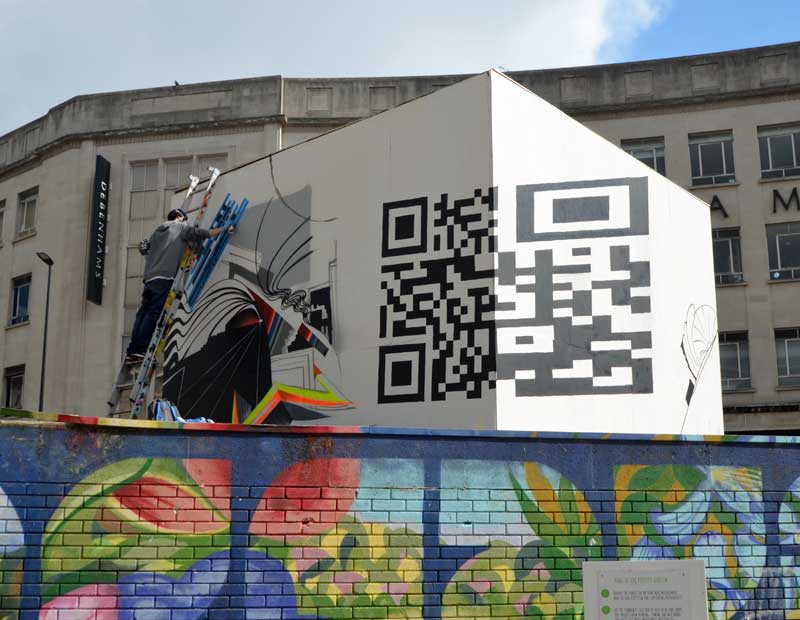 The QR code is a route from the real and physical to the World of the virtual.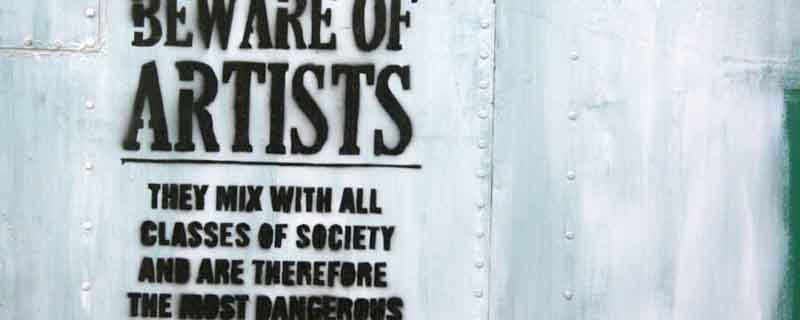 The Cube in the heart of Bristol is about Voice: It is seen by all who pass through.
Where public space is continually eroded, the relative freedom of the Bearpit, which is hard-won, offers hope.
Fundamental system change must be our goal: new ways of thinking must come to the fore.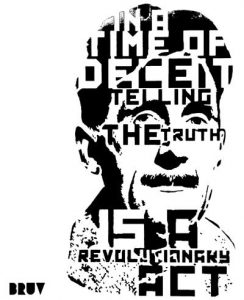 Do we want advertising in our parks? – January 2018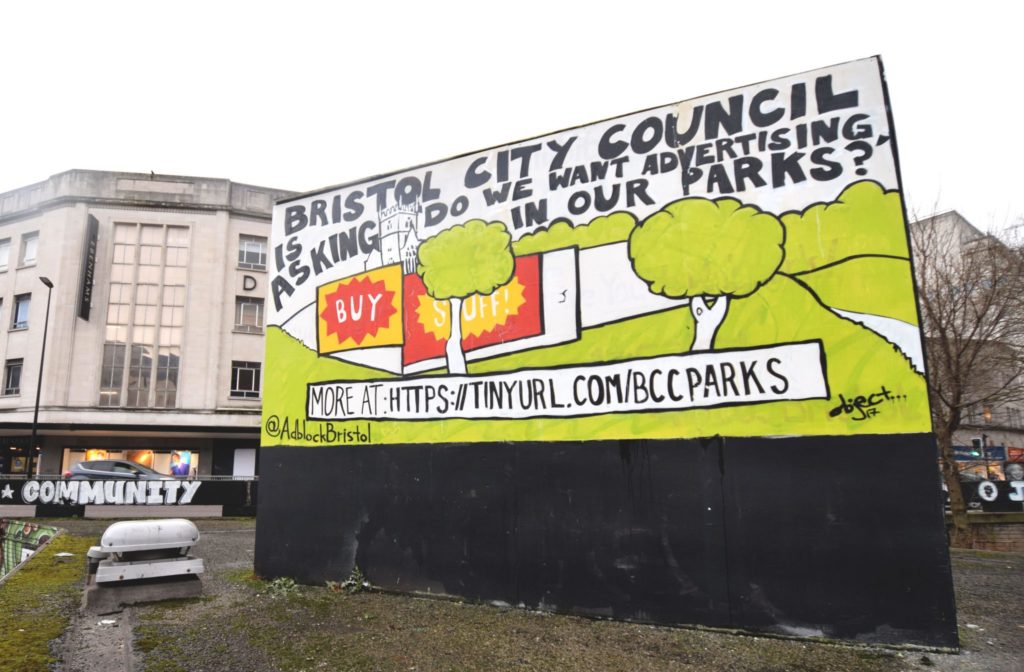 As if there weren't enough billboard concerns now Bristol City Council have raised the possibility of billboards and signs in our parks and green spaces to make a bit of money to compensate for the cuts. Read more here.
Protect Our NHS – December 2017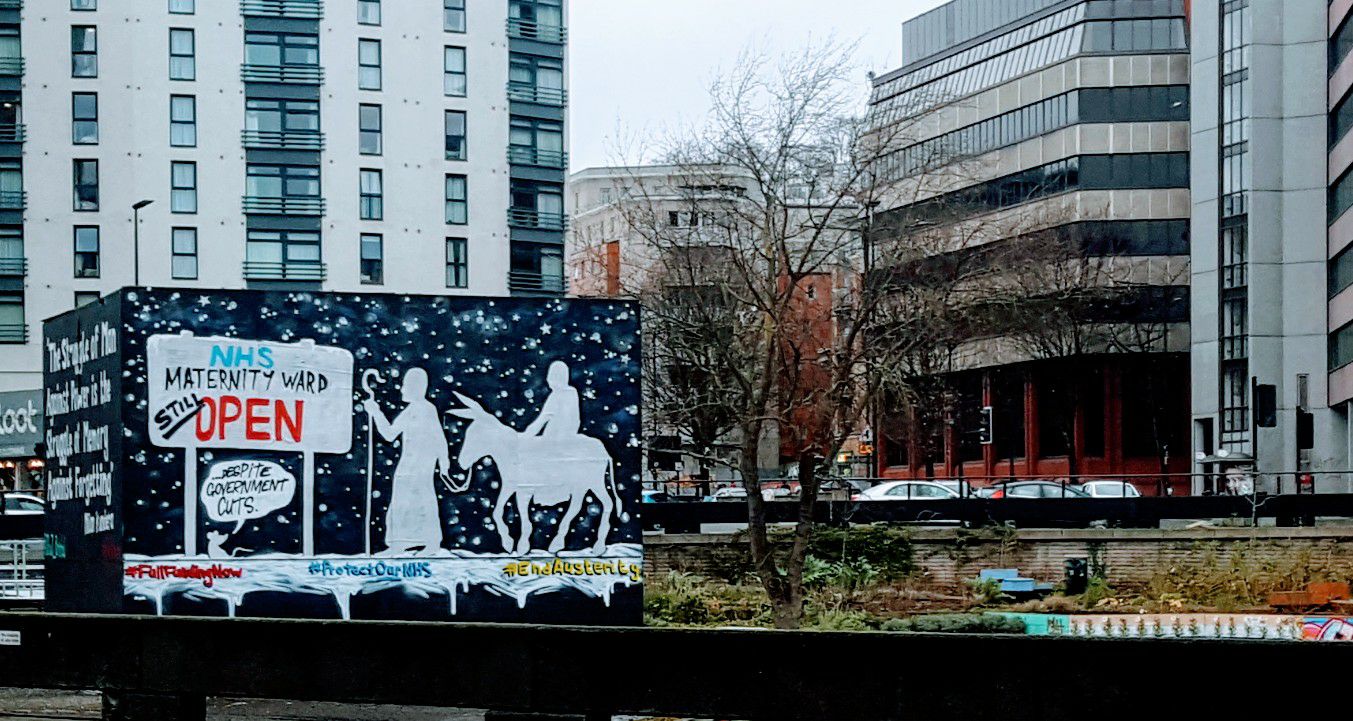 Bristol End Austerity March – September 2017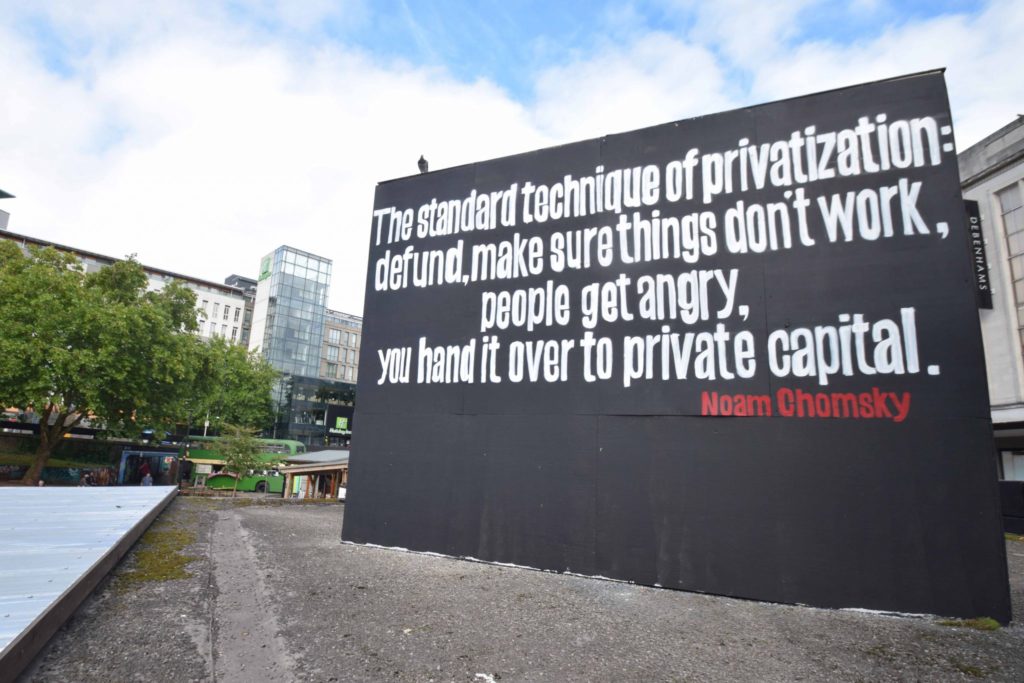 Imagine a city free of corporate advertising – August 2017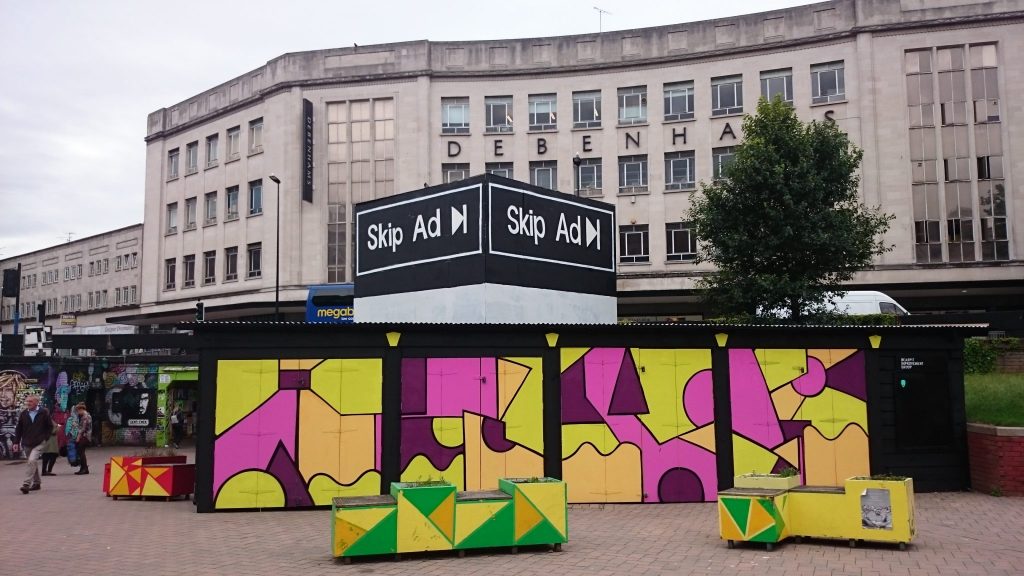 See its sister mural on Gatton Road here. For more information on this topic, read about creating a city free of corporate outdoor advertising, and why our city is well placed to become an example of best practice.
Electoral Reform – July 2017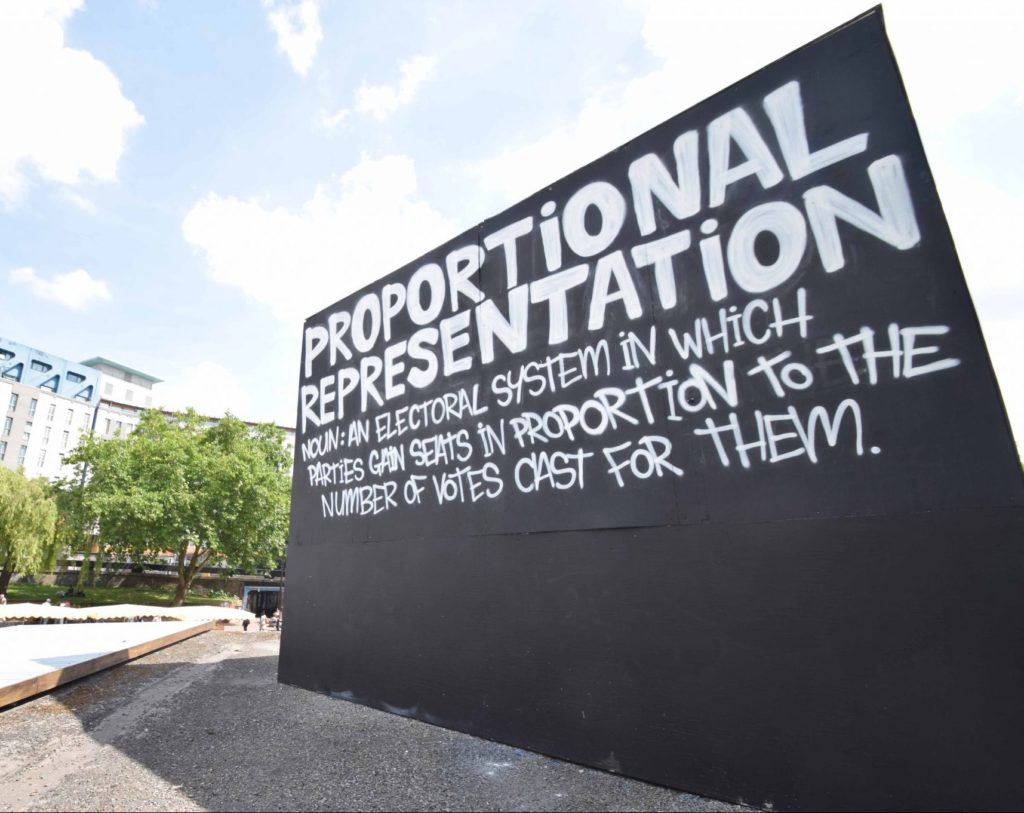 Read more about electoral reform here.
NHS protest – February 2017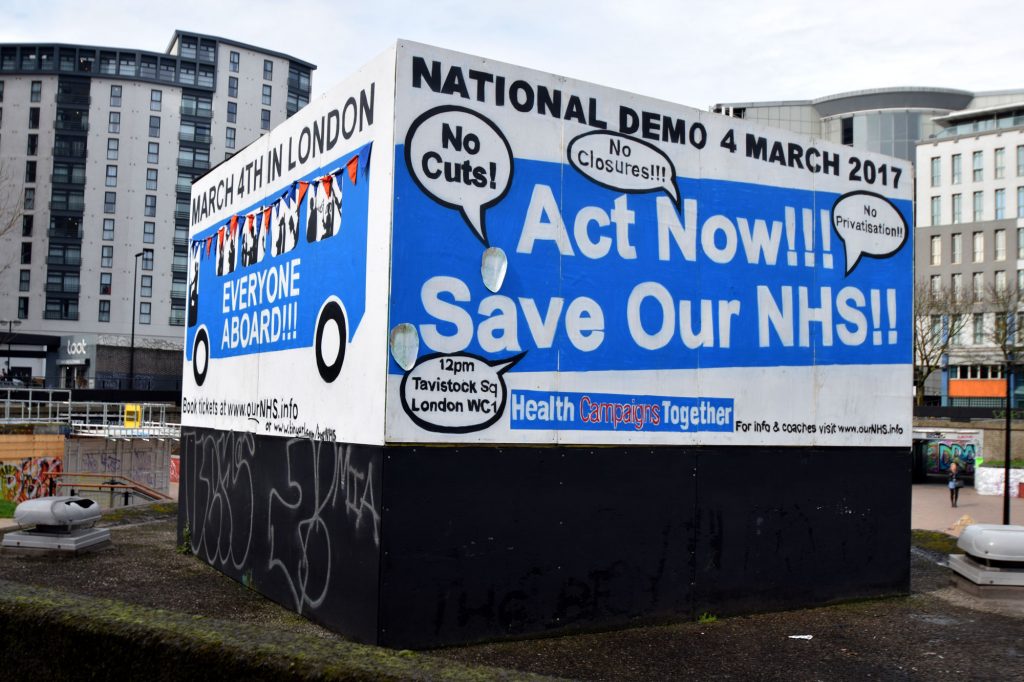 Resiste – October 2016
Read more about the Resiste exhibition from Asaro here.
QR code – April 2016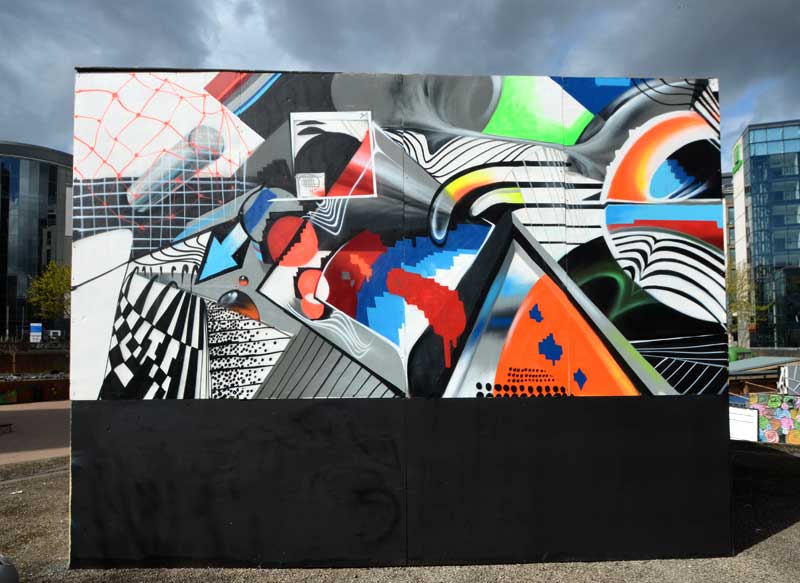 Artwork: Tom Sledmore, Final year Student UWE.