The Gatton Road Wall is situated along the M32 in St. Werburghs, when you drive into Bristol on your right.
Imagine a city without corporate advertising – August 2017
See its sister mural on the Bearpit Cube here. For more information on this topic, read about creating a city free of corporate outdoor advertising, and why our city is well placed to become an example of best practice.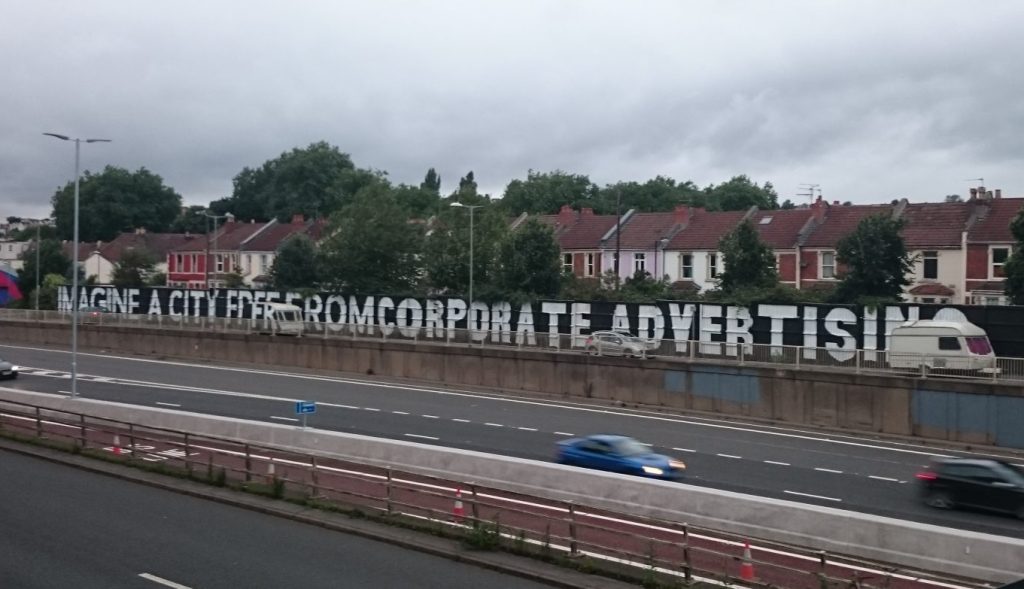 No Is Not Enough – Positive Action Now! Bristol Welcomes Naomi Klein July 1st
Read more about this mural here.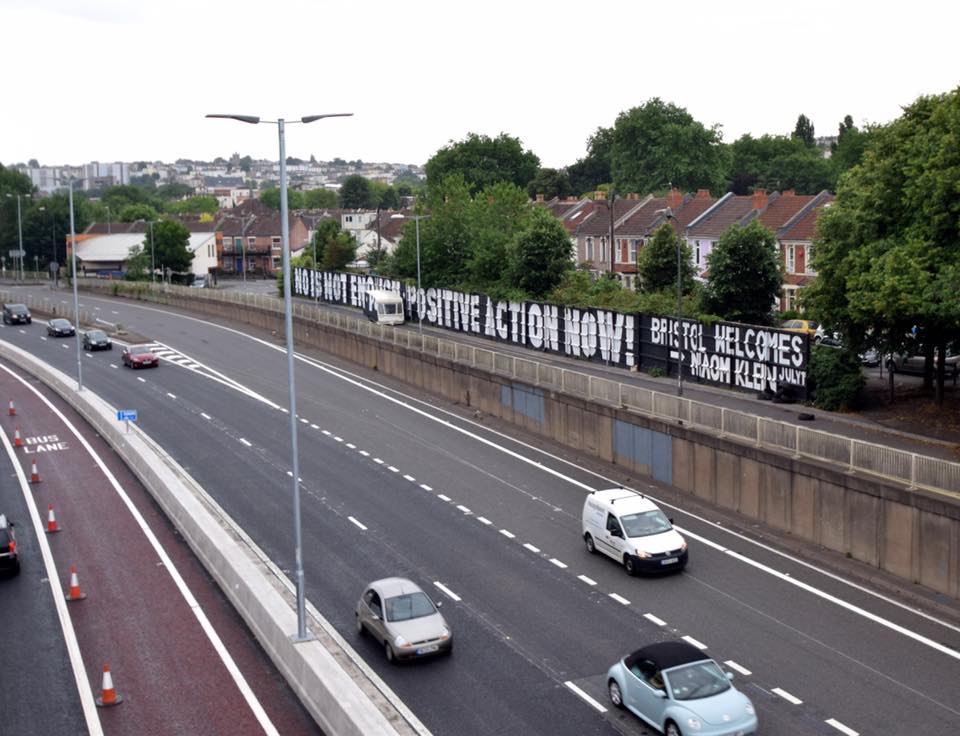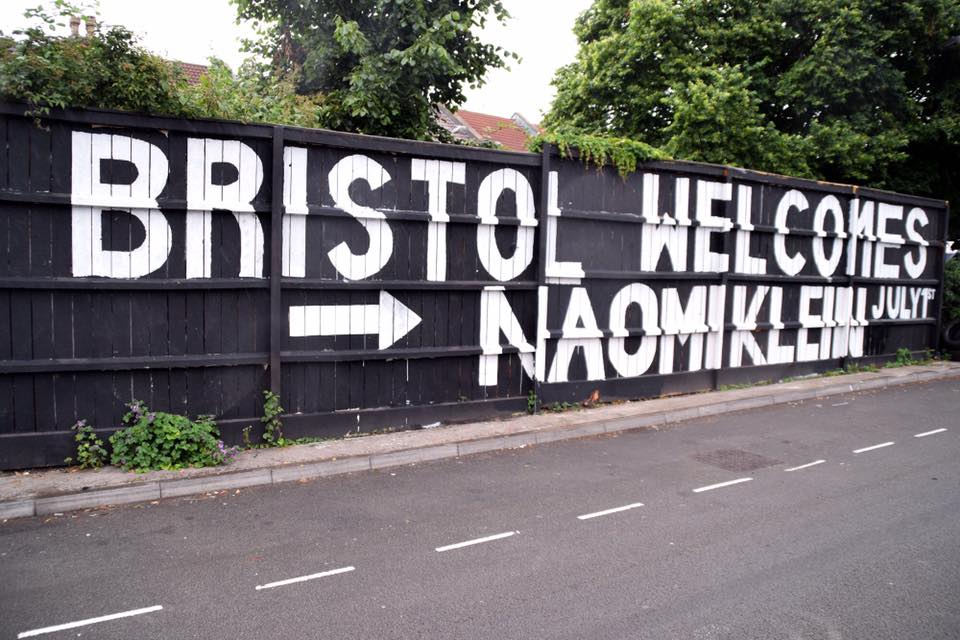 Racism Won't Trump Our Unity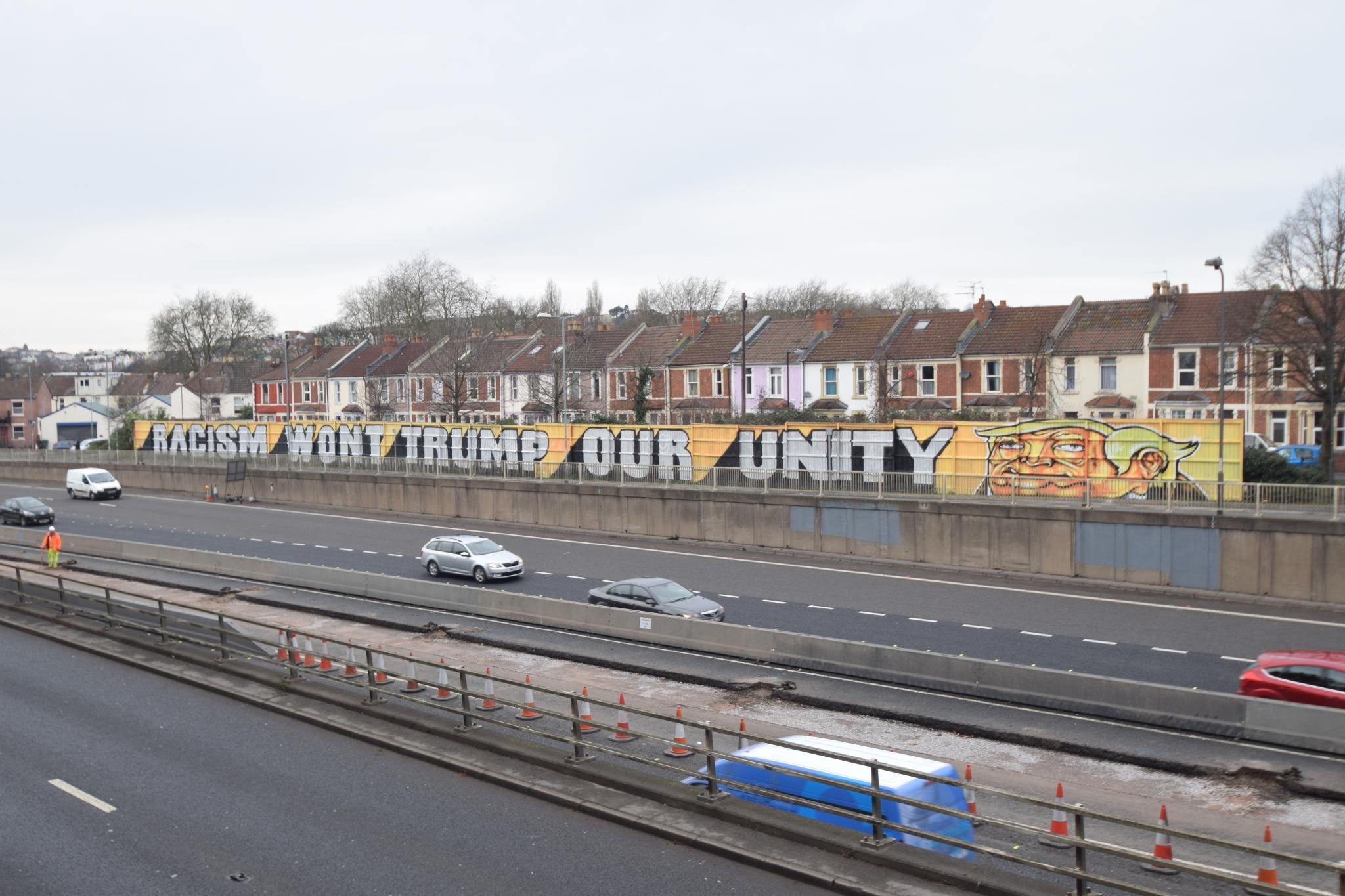 Following the large anti-Trump rally in Bristol on Saturday, Bristol street artists joined forces to paint a piece overlooking the M32 in St Werburgh's. The 90-metre mural went up in February 2017. Read more about it here.