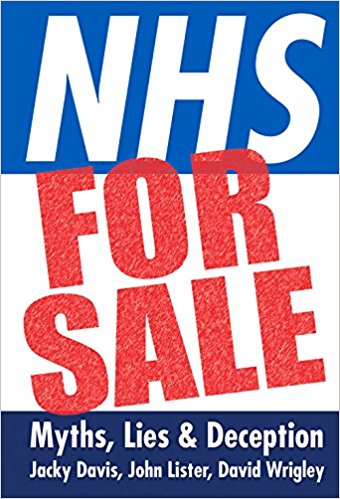 NHS for Sale: Myths, Lies and Deception
Jacky Davis,‎ John Lister,‎ David Wrigley
In 2010 David Cameron's  coalition government discarded pre-election promises about the NHS. Instead they imposed savage spending cuts and pushed through 'reforms' which put at risk the health and lives of all of us. As a result the NHS is now in crisis.
NHS For Sale challenges their myths and lies, arguing that the NHS is efficient and affordable and didn't need radical reform, that the government is privatising the NHS, that the private sector is not cheaper or more efficient than the public sector, and that the NHS market is wasting billions of pounds while harming the service.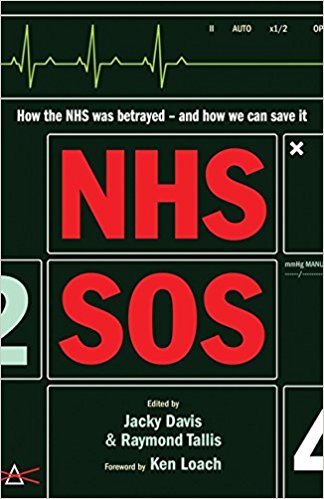 NHS SOS: How The NHS Was Betrayed– And How We Can Save It
Raymond Tallis
The Coalition Government passed into law an unprecedented assault on the NHS. Doctors, unions, the media, even politicians who claimed to be stalwart defenders failed to protect it.
Now the effect of those devastating reforms are beginning to be felt by patients – but we can still save our country's most valued institution if we take lessons from this terrible betrayal and act on them.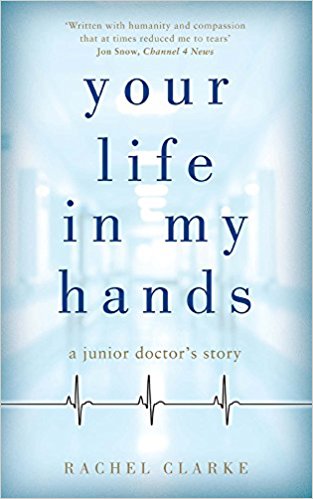 Your Life In My Hands
Rachel Clarke
'I am a junior doctor. It is 4 a.m. I have run arrest calls, treated life-threatening bleeding, held the hand of a young woman dying of cancer, scuttled down miles of dim corridors wanting to sob with sheer exhaustion, forgotten to eat, forgotten to drink, drawn on every fibre of strength that I possess to keep my patients safe from harm.'
How does it feel to be spat out of medical school into a world of pain, loss and trauma that you feel wholly ill-equipped to handle? To be a medical novice who makes decisions which – if you get them wrong – might forever alter, or end, a person's life?
In Your Life in My Hands, television journalist turned junior doctor Rachel Clarke captures the extraordinary realities of life on the NHS frontline. During last year's historic junior doctor strikes, Rachel was at the forefront of the campaign against the government's imposed contract upon young doctors. Her heartfelt, deeply personal account of life as a junior doctor in today's NHS is both a powerful polemic on the degradation of Britain's most vital public institution and a love letter of optimism and hope to that same health service.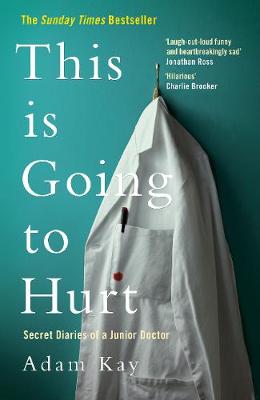 This is Going to Hurt: Secret Diaries of a Junior Doctor
Adam Kay
Welcome to 97-hour weeks. Welcome to life and death decisions. Welcome to a constant tsunami of bodily fluids. Welcome to earning less than the hospital parking meter. Wave goodbye to your friends and relationships . . . Welcome to the life of a junior doctor.
Scribbled in secret after endless days, sleepless nights and missed weekends, comedian and former junior doctor Adam Kay's This Is Going to Hurt provides a no-holds-barred account of his time on the NHS front line.
Hilarious, horrifying and heartbreaking by turns, these diaries are everything you wanted to know – and more than a few things you didn't – about life on and off the hospital ward.