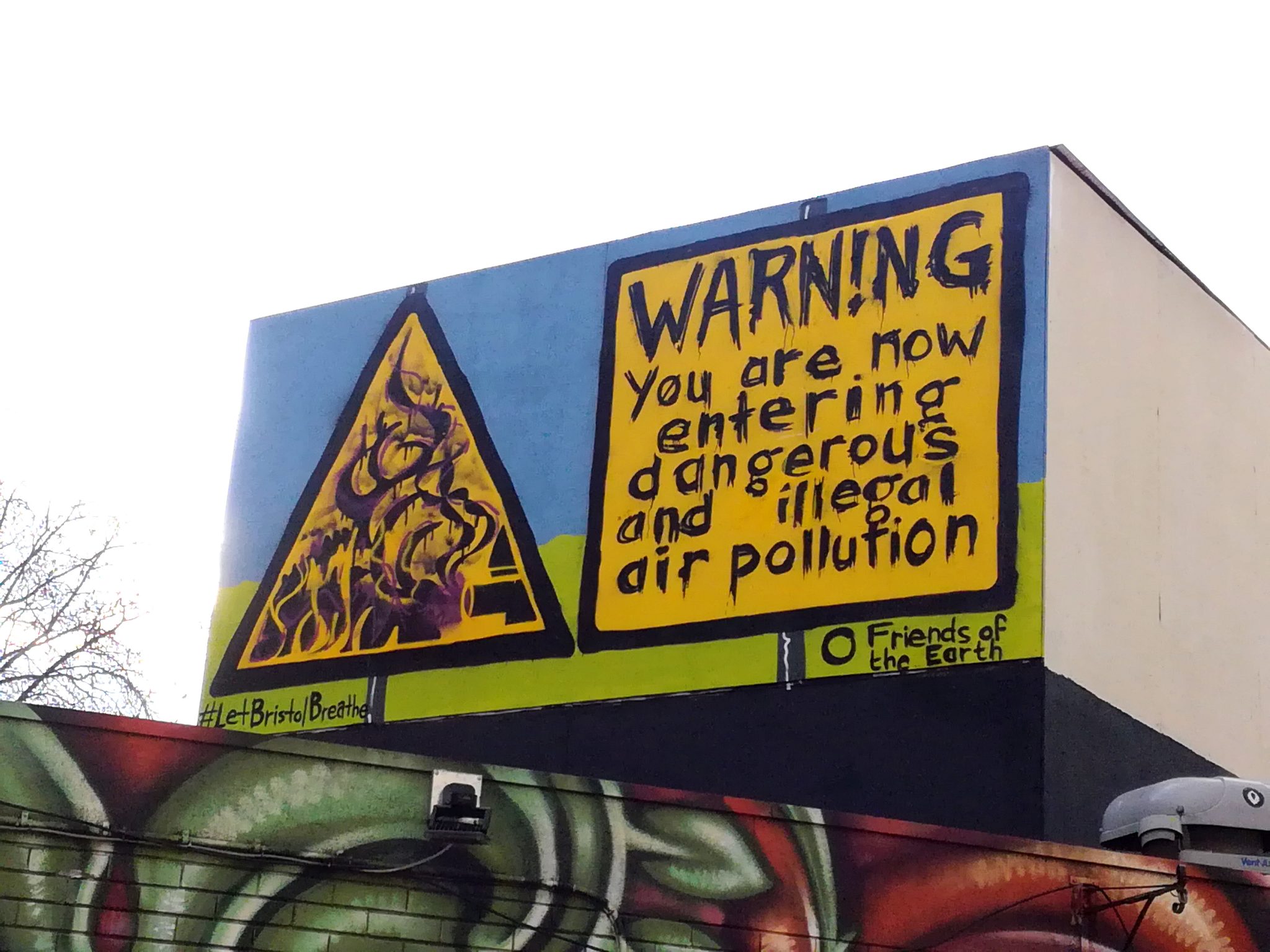 Bristol City Council rules out large charging Clean Air Zone: reaction from Friends of the Earth
Bristol City Council rules out the option of large Clean Air Zone to tackle the city's dangerously polluted air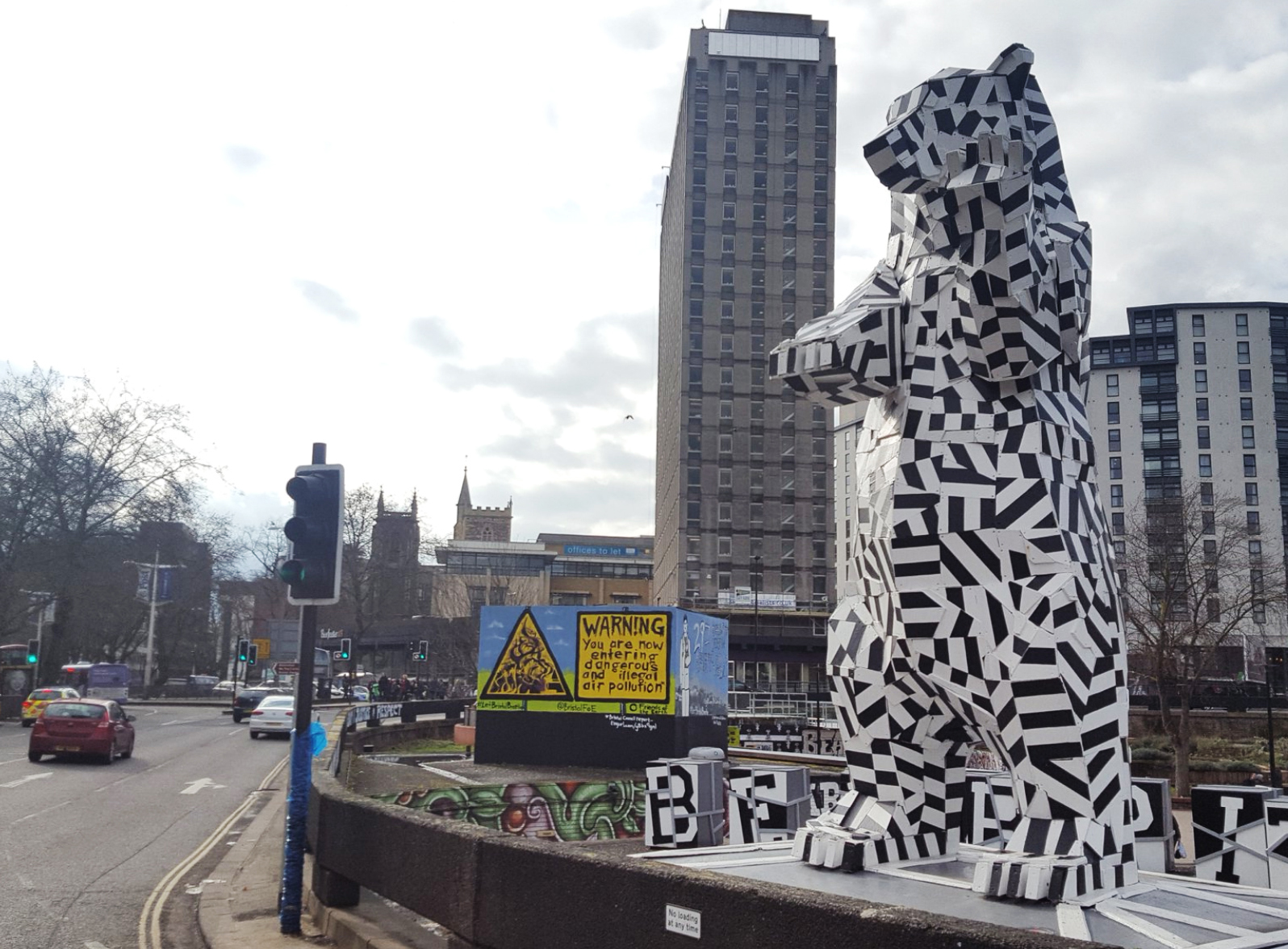 Commenting on the decision to rule out the option of a large Clean Air Zone in Bristol, Siôn Elis Williams, Friends of the Earth campaigner for South West England, said:
"We are pleased that Bristol City Council is taking the issue of air pollution seriously in creating a Clean Air Zone but we are disappointed that the most effective option – a large Clean Air Zone – has been ruled out, on the basis that it would take too long to implement. Detailed evidence to support this claim should be made available for scrutiny.
"A charging Clean Air Zone is urgently needed – air pollution contributes to around 300 premature deaths each year in Bristol every year, with the youngest, oldest and those with medical conditions bearing the brunt. Friends of the Earth Bristol will keep campaigning for the strongest possible action on poor air quality to protect the health of our community.
"Bristol City Council must now enable all Bristolians to engage with the next phase of the city's Clean Air Plan before narrowing down to a single, preferred option. Central government must also do more to support Bristol City Council to fast-track a fair and effective Clean Air Zone."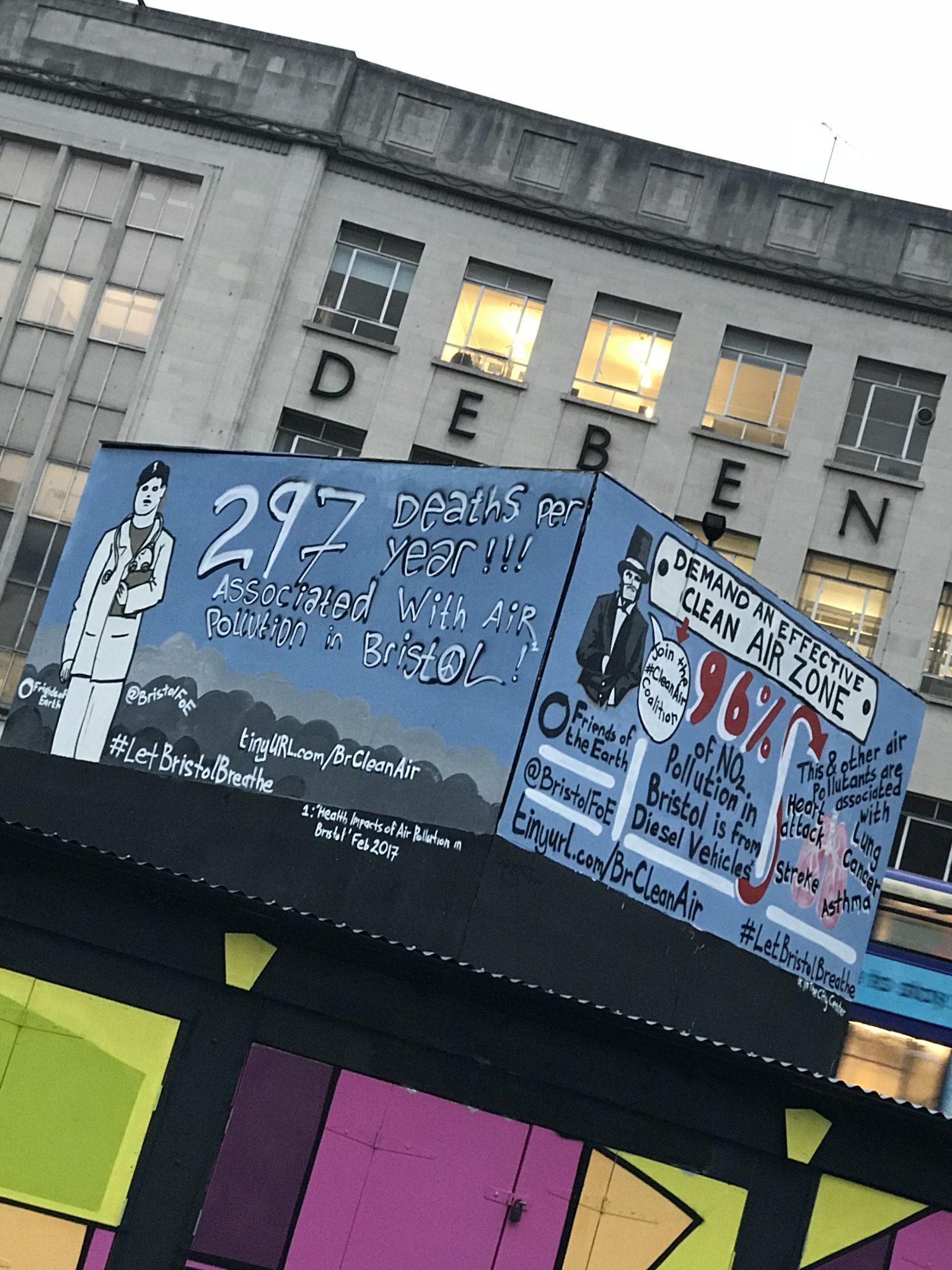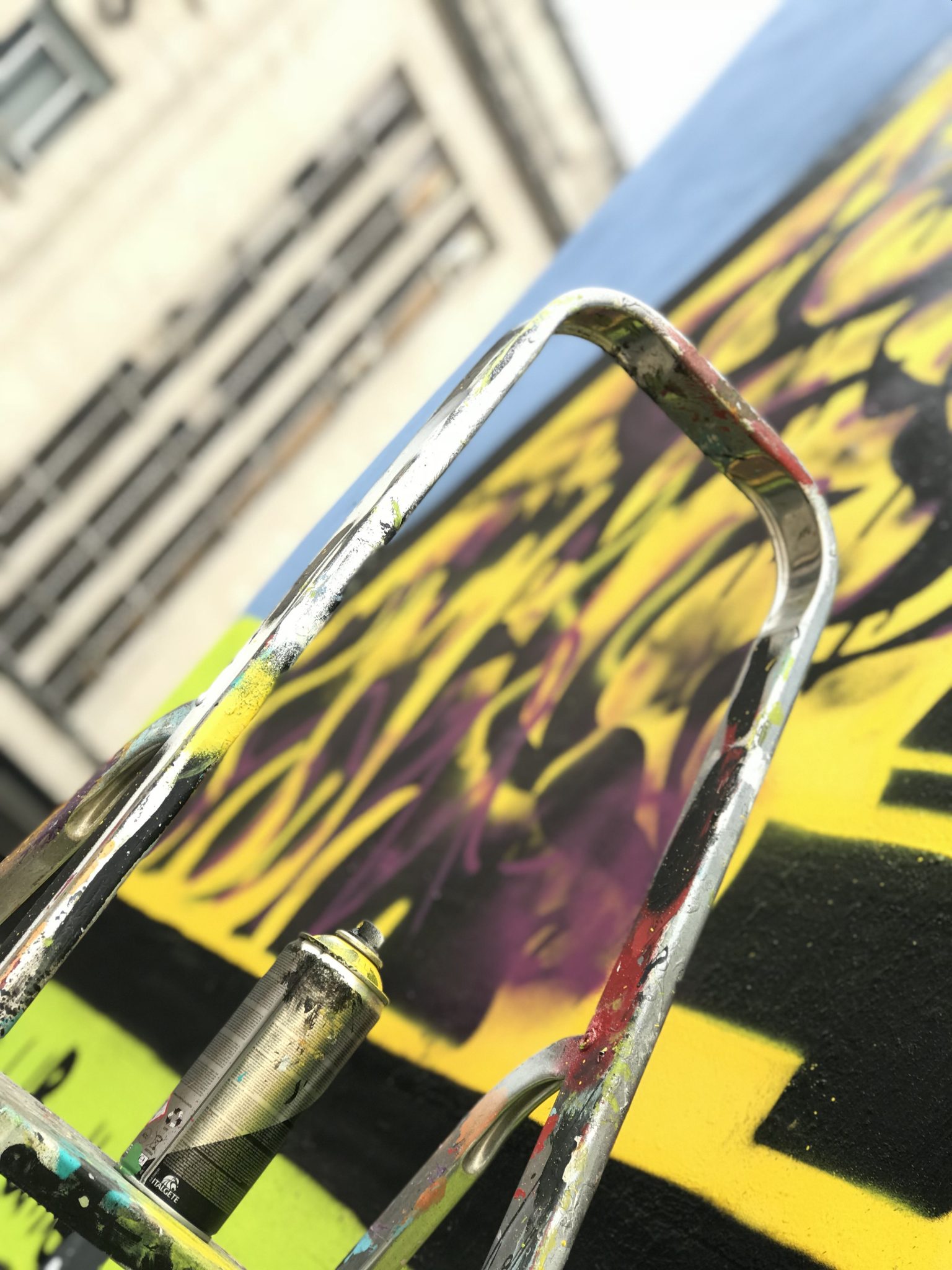 Bristol Friends of the Earth launched its own programme of community engagement early in 2018 to ask Bristolians how they'd like to see the city's air pollution tackled. Preliminary results suggest that:
73% of respondents support a charging Clean Air Zone in Bristol
52% of respondents say they, or their friends or family, are personally impacted by air pollution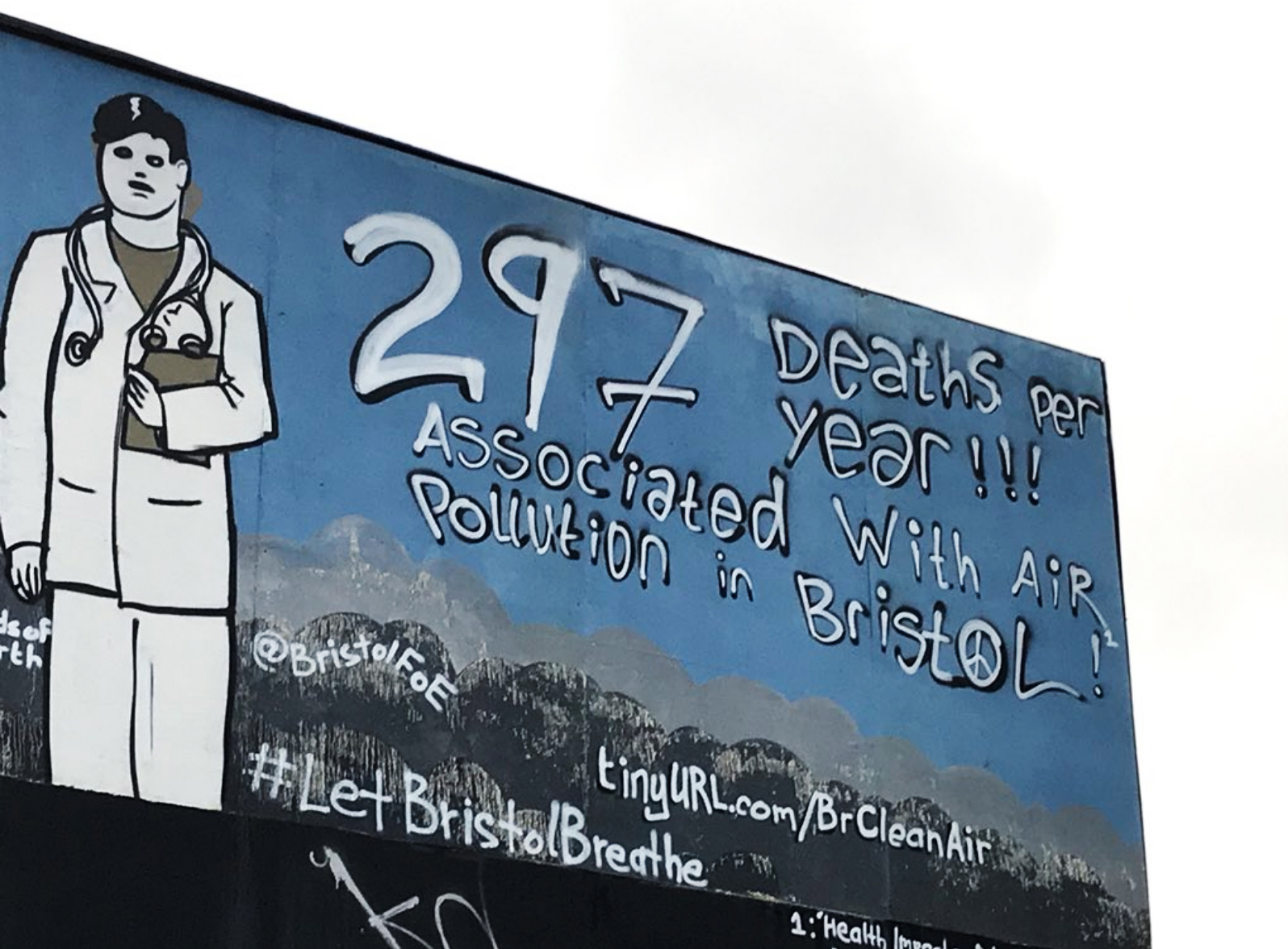 Friends of the Earth is calling for urgent government action to quickly and drastically improve air quality including:
A charging Clean Air Zone that covers all vehicle types (Class D)  in Bristol to be in place as soon as possible.
A package of supporting measures to ensure that a Clean Air Zone is implemented fairly, including:

Many more Clean Air Zones than are currently being planned, which must come into effect as soon as possible. These must include all vehicle types, and be in place as soon as possible. Effective Clean Air Zones will lead to fewer (and cleaner) cars on our roads, safer streets, more welcoming neighbourhoods and, vitally, healthier lungs for our children
A government led scrappage scheme to help people move away from the most polluting vehicles
Investment to give a massive boost to clean, affordable and reliable public transport in Bristol and the surrounding area
An improvement in infrastructure to support alternatives to driving, such as walking and cycling