The decision date for the Fifth Capital Planning application draws ever nearer, and as a final demonstration to Bristol City Council of the sense of opposition by many in the community, a march is being organised by Communityworks.

Meeting WEDNESDAY 8th APRIL 16:00 outside the Carriageworks, marching to @Bristol for 17:00. Planning meeting at 18:00. 
More exposure to the Carriageworks campaign came last week when Marc Pennick, director of Fifth Capital responded to comments from Aardman Animation's David Sproxton against their plans…saying "…I don't need a lecture from someone who makes fictional animations" read the Bristol Post article here.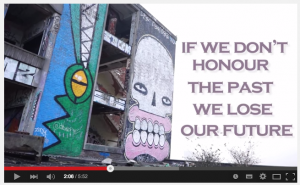 Check out the latest PRSC video, 'Alternative Carriageworks' by Niyaz Saghari.
Have your say on facebook: https://www.facebook.com/events/413676872135789/