Angela Davis: A Revolutionary Life
Sunday 22 April, 2018 @ 14:00

-

17:00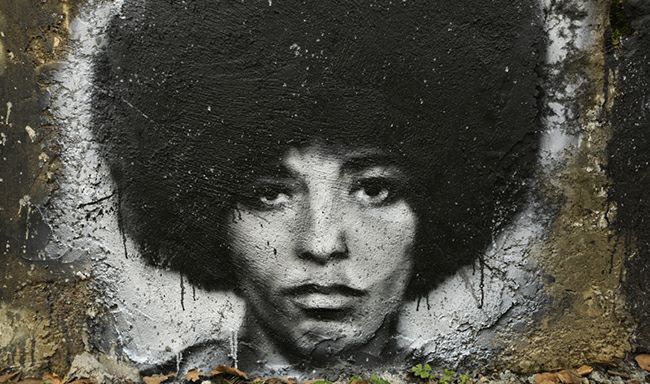 The second in our series of events commemorating 1968.
Angela Davis has been a revolutionary socialist since the 1960s. Active as a member of the Communist Party of the USA, she opposed the Vietnam war and was notable for supporting the Civil Rights and Black Power struggles of the period.
Davis is a lifelong anti-imperialist who played a prominent role in opposing the Iraq war in 2003 and who has consistently supported the Palestinians.
Much of her theoretical work has examined the relationship between different forms of oppression, in particular the trinity of class, gender and race.
Over time her popularity has arguably grown. Her speech at the Washington Women's march in January 2017 was watched by millions of people across the world. Her image as a revolutionary icon is constantly reproduced.
Come and hear Counterfire activist and SOAS lecturer Feyzi Ismail present an introduction to Angela Davis's life and politics.
In order to cover our costs we usually ask for £2/3 from those able to afford it.
Related Events