School of Activism 3.0
Enabling Active Citizenship
with workshops, events and activities throughout April 2022
After Covid forced us online last year, the PRSC is ridiculously pleased to announce that the third ever School of Activism (SOA) will be happening in our HQ building throughout the month of April. The School of Activism is a series of affordable workshops, events, exhibitions and talks designed to empower and galvanise people to make positive change in their local communities, and in the wider world.
We define activism as active citizenship; at the School of Activism special guests will run affordable sessions covering all our favourite topics of art, activism, community, music making, history, protest, spoken word and more.
School of Activism coordinator Lisa Furness explains: "The School of Activism celebrates the creative power that we have as citizens to influence and change our society. Bristol is a city filled with inspirational change-makers and activists, and the SOA offers a platform to share their stories of battles won and techniques developed."
The 2022 curriculum features contributions from campaign group Adblock Bristol, witch poet Book of Lilith, street photographer Colin Moody, Bristol Defendant Solidarity, Bristol Utopian Book Collective, Bristol Radical History Group, X in O, and many more.
SOA 3.0 also plays host to the next People's Art Fair running April 8-17, a collective exhibition from over 20 artists producing work on the theme of activism, plus creative activities, poetry & music!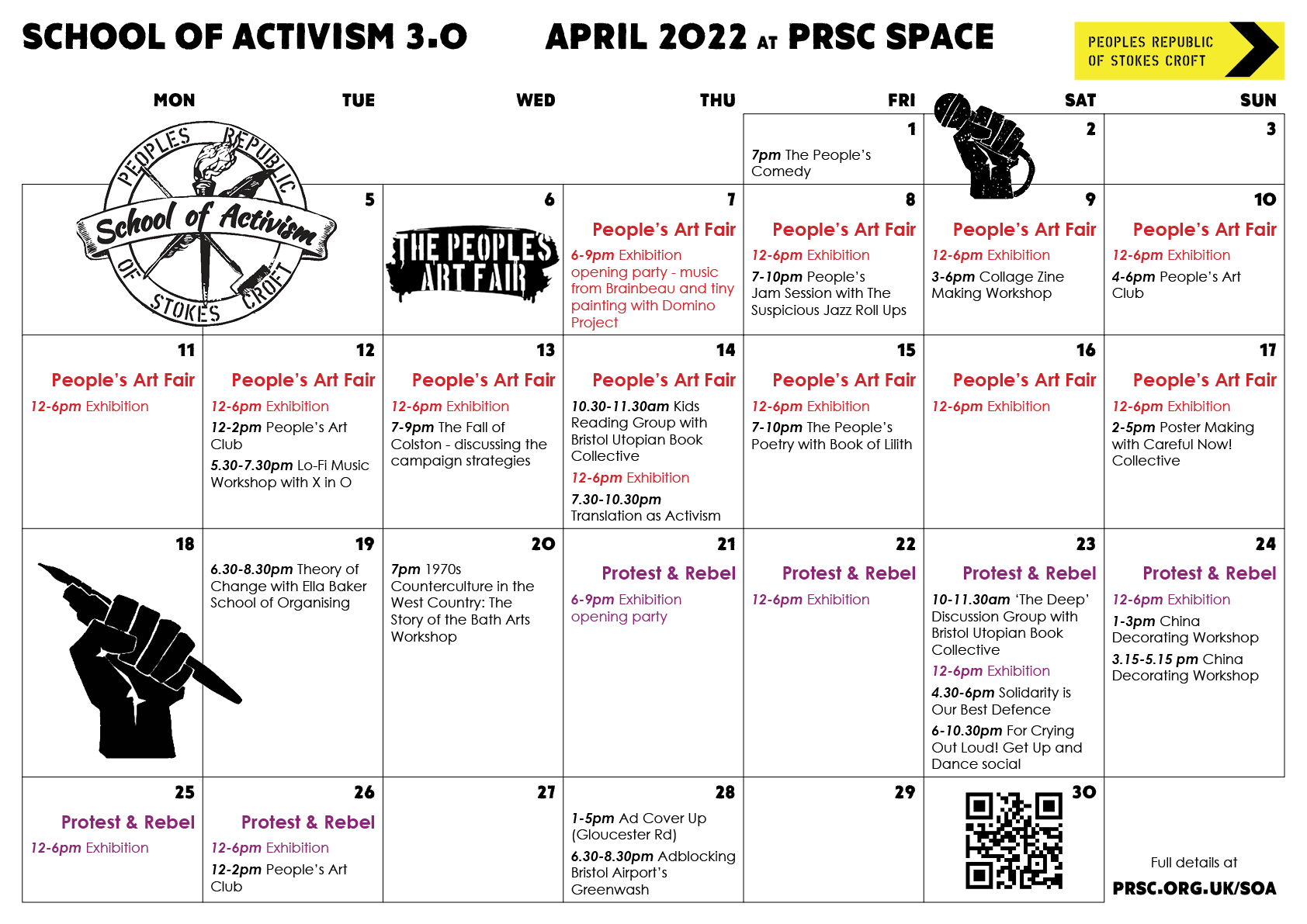 Click to see the whole month of SOA events in one go!
This project is founded on the ethos of community inclusion and empowerment, so we offer pay-what-you-can solidarity pricing with no-one turned away through lack of funds. Your donation makes it possible for us keep the School of Activism affordable to all!
Volunteer with the School of Activism
Are you interested in helping us make this happen? We need volunteers to help shape the School of Activism 3.0, from planning and programme curation, through to marketing, fundraising, comms and more. Email email hidden; JavaScript is required if you'd like to be involved, we'll keep you in the loop.
School of Activism 3.0 – Curriculum

List of Events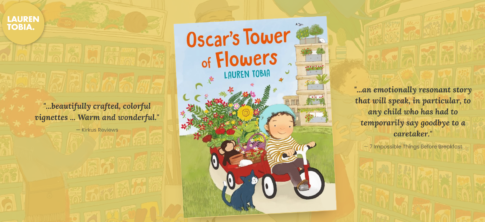 Children's reading group with discussion about what the story makes us feel, imagine and think. Attendees can then colour in a flower picture and/or plant a flower seed to take away, to brighten somewhere up or give to someone to share the love!
+ Export Events