Art of The Street – Film Series – Screening 4: Style Wars
Wednesday 18 October, 2017 @ 19:00

-

22:00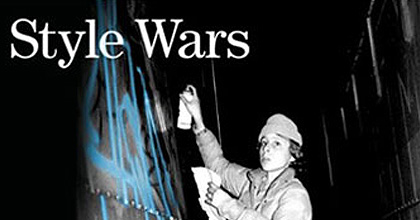 An in-depth investigation of street art, stickers, posters, graffiti and culture jamming.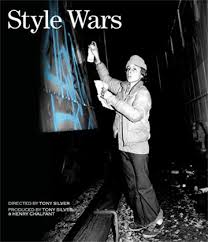 PRSC is pleased to invite you to Art of The Street, a series of 5 films followed by a discussion, focused on providing a wider understanding of the origins of Graffiti Art, its further developments and influences in contemporary culture.
The term Graffiti Arts has been used since the late 70's to define text-based tagging (personalised signature) and drawings on walls and trains. Since then, Graffiti Art had followed an organic development of expressive tools as a commentary of our urban environment and culture jamming. Messages of peace, friendship, denial of restrictions, protest, etc. convey a commentary around the city we live in and encourage debates on the ownership of the public space.
The constant flux of influences ranging from design, publicity, the contemporary art stream and its questioning contributes to define the visual and engaging urban art we see every day.
Screening 4: Style Wars by Tony Silver, 2007
In the fall of 1983, PBS premiered Style Wars, a documentary that chronicled New York City's youth culture, focusing in on two of its most exciting (and polarizing) facets: break dancing and graffiti. The brainchild of director/producer Tony Silver and producer Henry Chalfant, the film features both eager artists and naysaying officials as it captures what was, quite literally, a vanishing New York.
The definitive book to go along with Style wars is "Subway Art" by Henry Chalfant who also produced style Wars. He and Martha Cooper spent a huge amount of time photographing NYC subways, and their hard work is well documented on the 2nd DVD which contains 32 artist galleries and a 30-minute loop of train photos.
Duration: 91 mins
Doors open at 7pm, the film will start at 7.30pm followed by a short discussion.
Suggested donation £5 for a beer/soft drink and pop-corn.
Please register on Eventbrite: https://www.eventbrite.co.uk/e/art-of-the-street-film-series-style-wars-by-tony-silver-2007-tickets-37649399367