DAVE'S GUIDE TO UKRAINE!
Wednesday 5 June, 2019 @ 19:00

-

21:00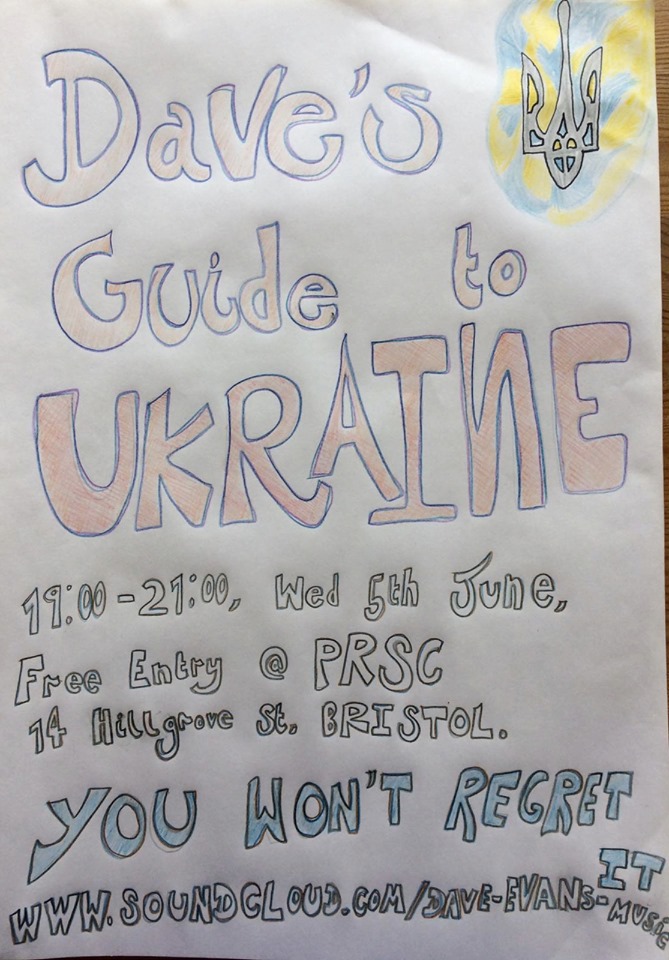 I knew nothing about Ukraine, but ended up driving out there in my van with my double bass to meet a Ukrainian bagpiper friend in late 2015. After spending 3 years out there I now want to share my inspiration, and try to explain how badly I fell in love with Kyiv and the friends I made there.
This will be an epic 2 hour talk with original field recordings from Ukraine, photos and a skype call from my folk musician TOPORKESTRA friends in Kyiv! It will also be streamed live to Facebook for my friends in Ukraine, and elsewhere.
Expect some kind of geography lesson, a brief guide to the Ukrainian and Russian languages/ cyrlic alphabets, a little history and politics, cultural anthropology, awesome art, and some other interesting things I discovered out there. All roads lead to Kyiv!
It's on the 5th of June, 19:00-21:00 in the amazing P.R.S.C community centre- it's free entry
I have a bottle of vodka saved for the ocasion, and I am sure that it will be a great night, so please share this! Thanks!
Related Events