Digital Witness: An introduction to Storytelling and Advocacy
Friday 16 April, 2021 @ 12:30

-

14:00

Pay-what-you-can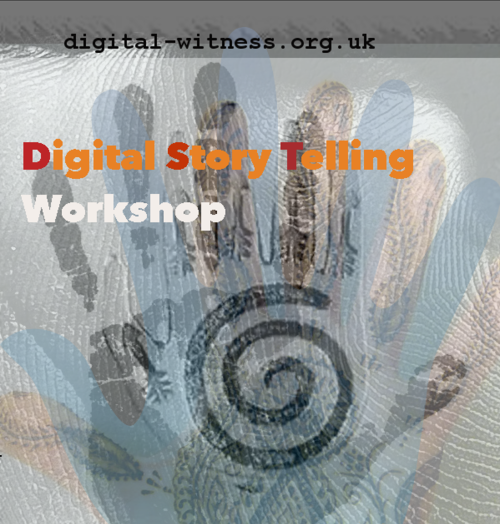 Digital Witness has been running digital storytelling workshops for 5 years working with a variety of agencies and organisations. In this workshop they aim to give an outline to the process of how they deliver the workshops and share some of the experiences and skills they have gained over time.
They will introduce and demonstrate the Seven Steps of Digital Storytelling – the building blocks of the technique. They will then present a few digital stories from around the world and facilitate a discussion about where and how these stories have been used for advocacy, including local environmental campaigns, issues around gender based violence and patients rights among others. They hope this discussion can lead to exploring new and innovative ways this technique can be used in your practice and future projects and campaigns.
What is a digital story?
Digital stories are brief first person videos created by combining age-old storytelling narrative practice with modern-day technology and digital media. Digital storytelling is different from the art of making short films in several key ways.
First, digital stories are typically produced in small, intensive workshops, where trained facilitators put much emphasis on story development and sharing. Storytellers are encouraged to put their stories ahead of the technology, and a primary aim of the process is to show people the transformative effects of giving voice to their own challenges, triumphs, opinions, and struggles.
Second, digital storytelling puts the tools of production directly into the hands of the storyteller, who is trained to use free or inexpensive digital editing tools to craft a video from her/his own materials, including the recorded narrative and important personal photographs.
Finally, digital storytellers are encouraged to use their stories, both to start conversations with friends, coworkers and family, and in more formal efforts at community building, education, program documentation, and advocacy.
How is digital storytelling used in community projects?

For community digital storytelling facilitators, these stories are useful both as a process and a product. As a process, creating a digital story can build skills in reflection and critical thinking, oral, written, and visual storytelling, and multimedia production. As a product, you can use a digital story for outreach and organising, fundraising, documentation and reflection.
Why is digital storytelling effective as a tool?

Throughout history, story has been used to teach, to entertain, to express, to advocate, and to organise. It is through the sharing of stories that communities build their identities, pass on traditions, and construct meaning. Community building efforts use story to remember the past, to understand the present, and to imagine the future.
Stories build community:
Both internally and externally, stories can connect individuals to others who share their experiences and generate the ability of individuals and organisations to act. One goal of community building is to become part of someone else's story, to have their story become part of you. It is through the act of telling that we realise that our stories are interconnected with others.
Stories can create the conditions for change:
When we build relationships through storytelling, the process often encourages individuals to think differently about themselves and about their capacity to act both individually and collectively. We tell stories as evidence of our work to galvanize energy, to raise funds, and to educate.
Tickets available now from Headfirst. The suggested donation of £4 will help us keep the School of Activism as accessible & low-cost as possible, £8 will subsidise a ticket for someone else – but no-one turned away through lack of funds!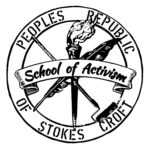 The School of Activism 2.0 is a two week programme of workshops, talks and activities brought to you by Peoples Republic of Stokes Croft over the Easter holidays. The workshops are intended to be empowering experiences equipping people with the tools to challenge the status quo, contest power structures and ultimately to change the world.
We learn by doing.
We make our own future.
School of Chativism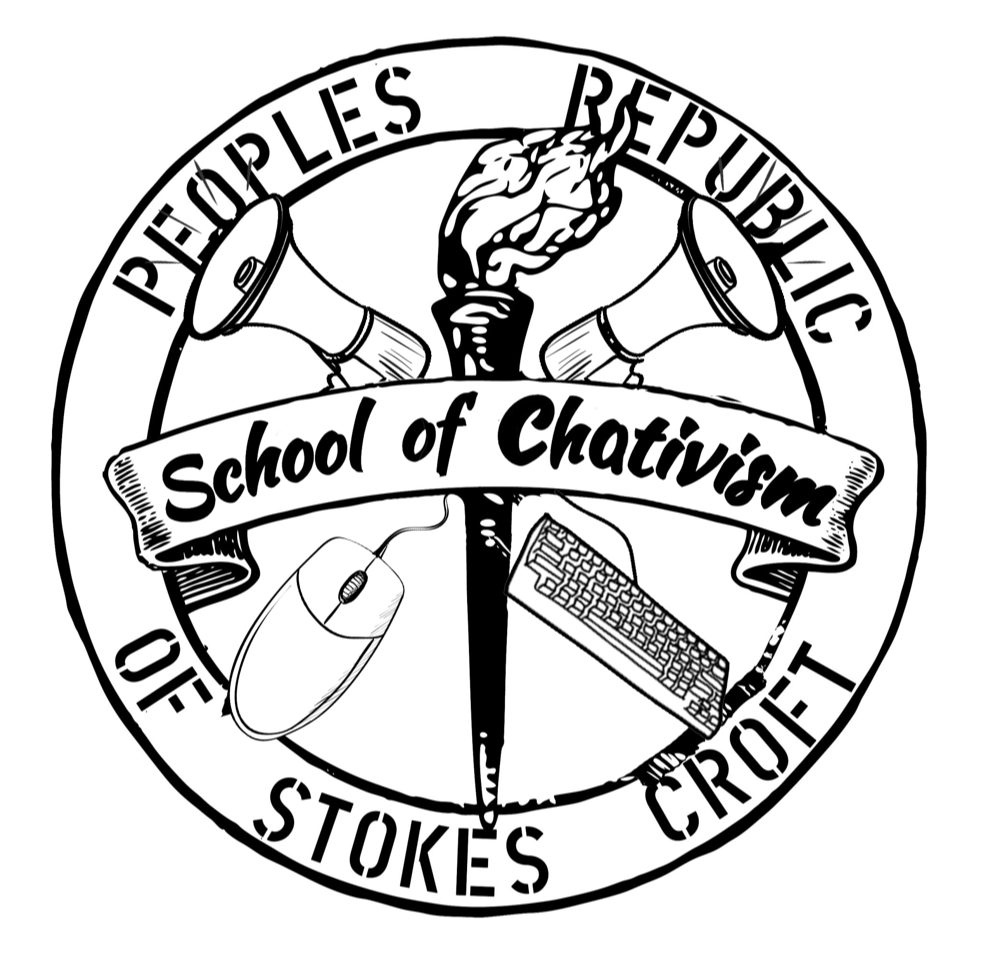 If you're feeling hyped about all this educating, and you wanna connect with other SoA students to talk about what you've learnt, and/or discuss the future of ethical social media, then this is for you...
"The School of Chativism is an experimental social media space that will run for the duration of the School of Activism 2.0. This is the place to discuss and share events at SOA2. But it's also a space for questioning what social media currently is, and what it could be, for activists and activism. We can remake it as we go, transform it throughout SOA2."
Related Events