Sleeping Rough – Screening with Q&A
Tuesday 13 April, 2021 @ 16:00

-

18:30

Pay-what-you-can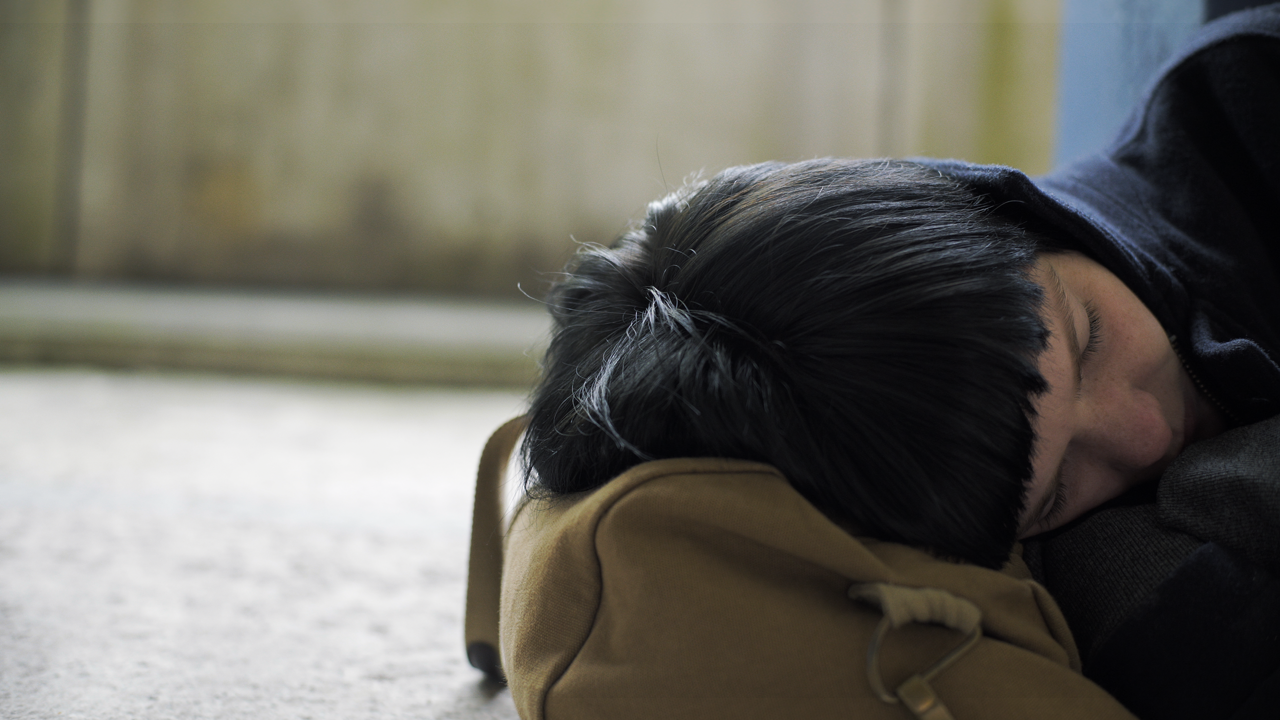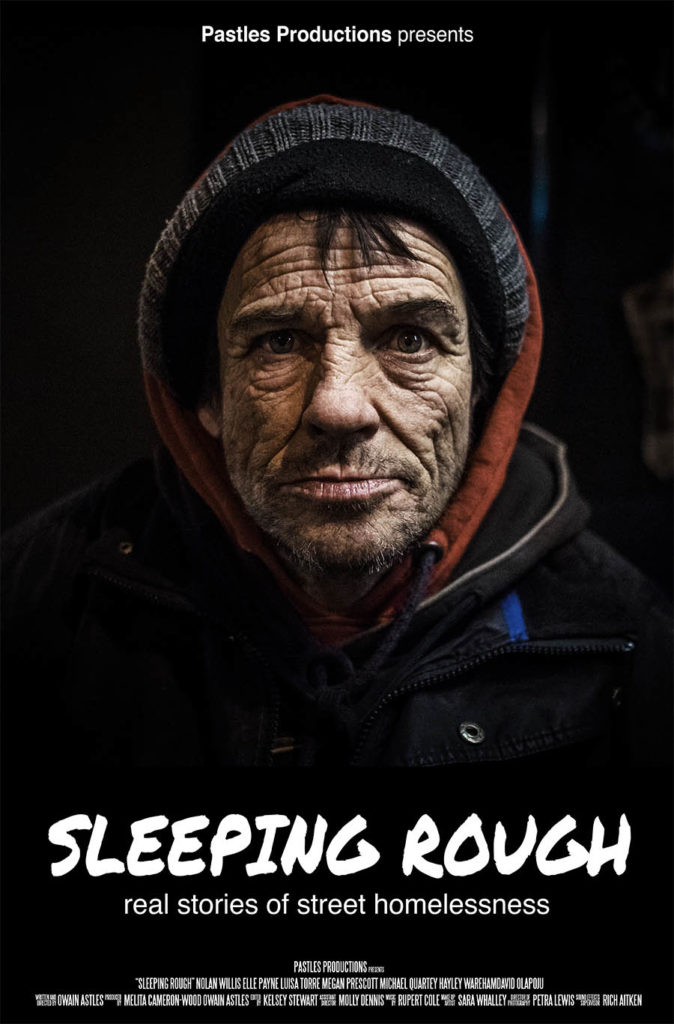 Real Stories of Street Homelessness
Sleeping Rough is a community-based docudrama about street homelessness. Using real interviews conducted with members of the homeless community all around the UK, the film follows three characters and the circumstances that force each of them to sleep on the street. Produced in collaboration with The Big Issue Foundation and Cardboard Citizens, shot on location and with actors with personal experience of homelessness, Sleeping Rough encourages understanding of the issues that affect those experiencing homelessness.
This film screening will be followed by a Q&A session with film maker and homelessness campaigner Owain Astles.
'Sleeping Rough' follows three characters, each on their journey to street homelessness:
Jack is an engineer who, through a chain of events, loses his job, his flat, and his family.
Catherine is a young woman who moves straight out of care into a flat with her boyfriend, however it soon becomes clear that the relationship is emotionally abusive, and with no-one to turn to, she escapes onto the streets.
Eva is an immigrant who, to avoid being deported, accepts a job where she is underpaid, overworked and exploited. Soon, she too decides to escape.
All the events in the film have been described to us by people with lived experience of street homelessness, and everything that takes place has happened to someone; it's real. While the events follow a script, all the dialogue is improvised, and was established through a series of rehearsals between Owain Astles, the film's director, and the film's cast, most of whom have experience of homelessness themselves. Many of the scenes in the film were shot on location, in shelters and soup kitchens, and on the streets of London and Bristol.
Twitter: @sleeproughfilm // Facebook: @sleepingroughfilm // Instagram: @pastlespro / #SleepingRoughFilm
Tickets available now from Headfirst. The suggested donation of £4 will help us keep the School of Activism as accessible & low-cost as possible, £8 will subsidise a ticket for someone else – but no-one turned away through lack of funds!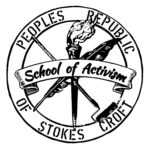 The School of Activism 2.0 is a two week programme of workshops, talks and activities brought to you by Peoples Republic of Stokes Croft over the Easter holidays. The workshops are intended to be empowering experiences equipping people with the tools to challenge the status quo, contest power structures and ultimately to change the world.
We learn by doing.
We make our own future.
School of Chativism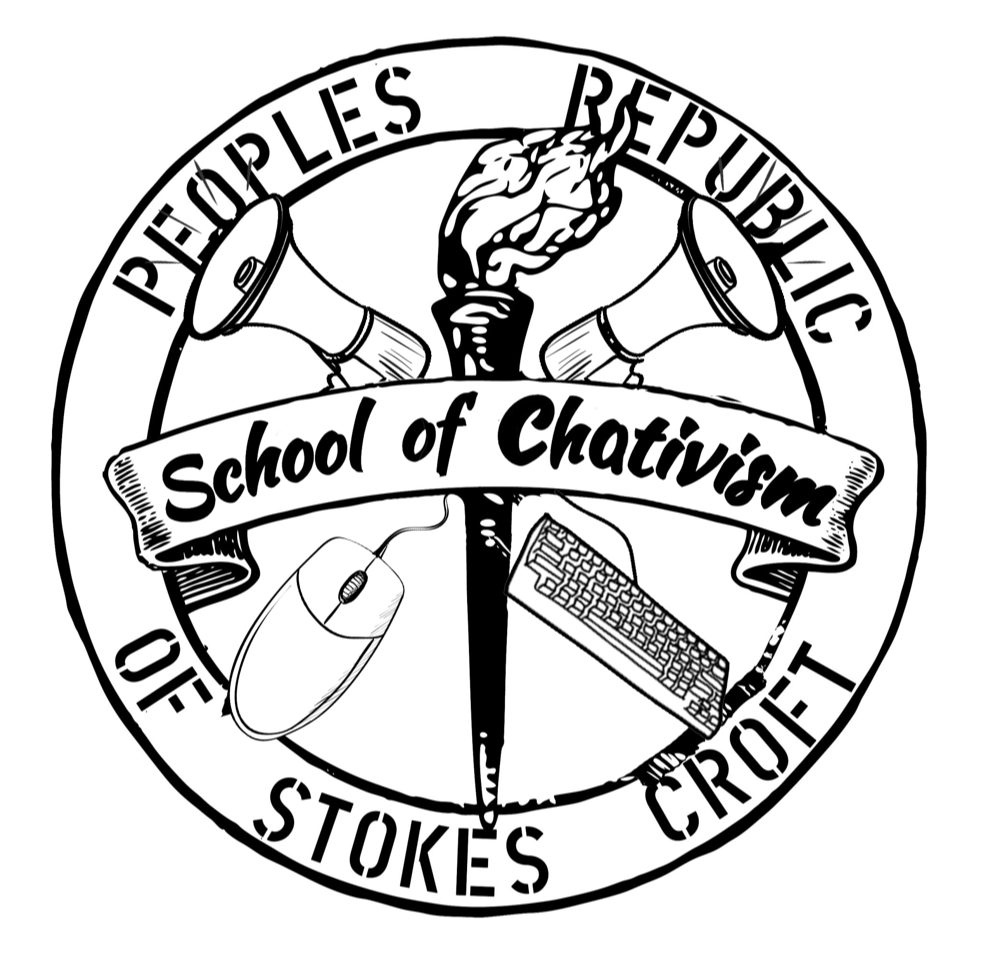 If you're feeling hyped about all this educating, and you wanna connect with other SoA students to talk about what you've learnt, and/or discuss the future of ethical social media, then this is for you...
"The School of Chativism is an experimental social media space that will run for the duration of the School of Activism 2.0. This is the place to discuss and share events at SOA2. But it's also a space for questioning what social media currently is, and what it could be, for activists and activism. We can remake it as we go, transform it throughout SOA2."