Know Your Rights: A Guide to Homeless Services in Bristol
April 13 @ 2:00 PM

-

3:00 PM

Free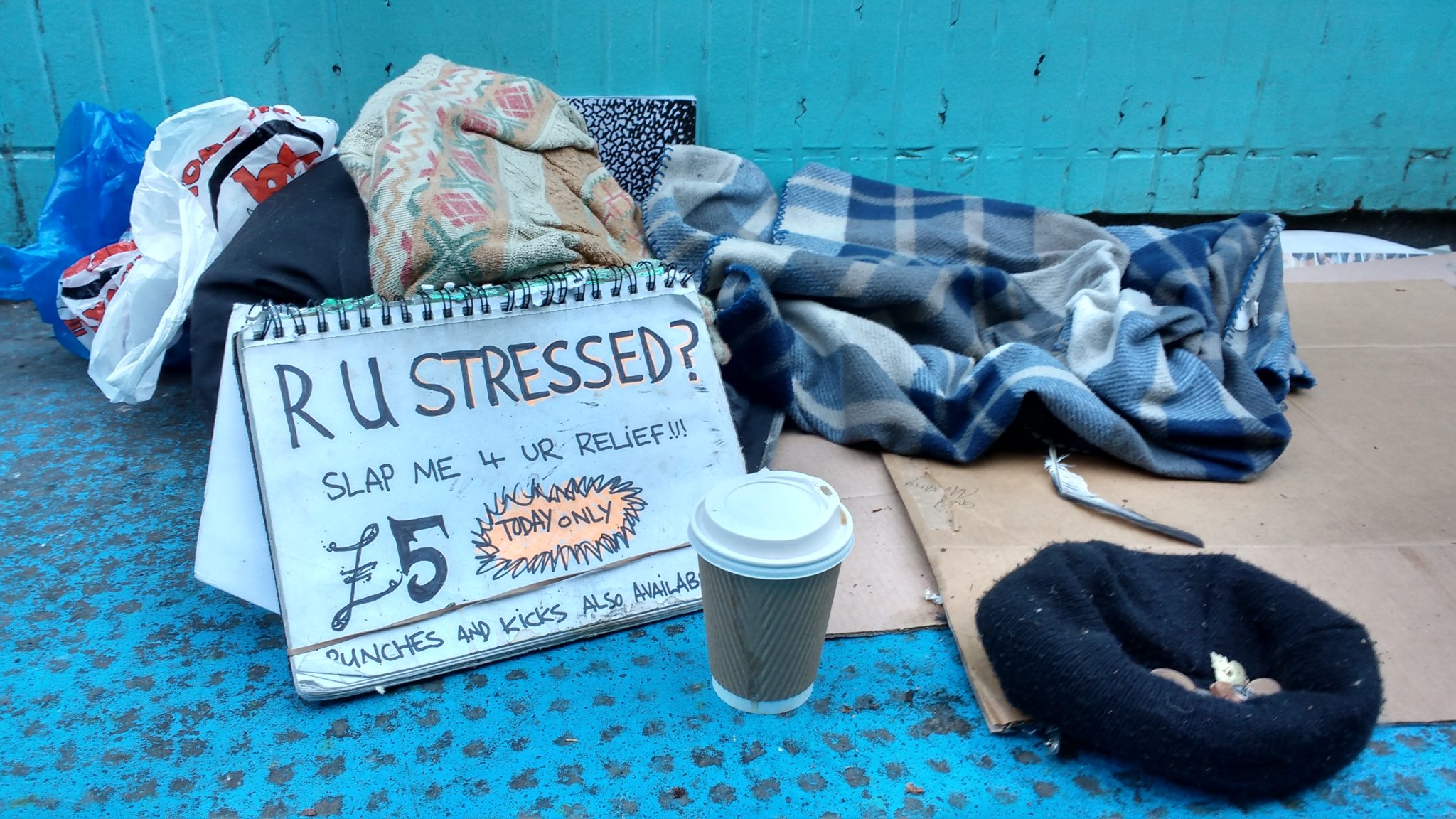 Coming soon! Tickets on sale early March.
Sign up to our mailing list
to have the School of Activism 2.0 programme (and our weekly newsletter) delivered direct to your inbox.
Our regular Tuesday afternoon drop in session for rough sleepers is being taken over for the School of Activism 2.0.
Since September 2018 the PRSC has been distributing sleep pods, blankets, tents and sleeping bags to rough sleepers in Stokes Croft, and we are often faced with simple questions we can't answer – where can I get a shower? How does the council decide who to house? Where am I allowed to pitch a tent? etc
The murky world of homelessness services can be hard enough to navigate at the best of times, and that's not usually when people need them. With the numbers of rough sleepers in Bristol rising steadily, the questions of where people are and aren't allowed to sleep, and what services are available to them have become ever more urgent.
Step forward Richard Drake of the Bristol Homeless Forum who will use this session to offer a personal view on services available pre-COVID, what's changed during COVID and how it might change coming out.
Richard Drake first got involved with homelessness in Bristol as a volunteer with Caring at Christmas nearly 20 years ago and is currently a volunteer and trustee with the Julian Trust, a trustee with Housing Justice and helps to run the Bristol Homeless Forum.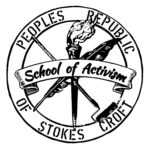 The School of Activism 2.0 is a two week programme of workshops, talks and activities brought to you by Peoples Republic of Stokes Croft over the Easter holidays. The workshops are intended to be empowering experiences equipping people with the tools to challenge the status quo, contest power structures and ultimately to change the world.
We learn by doing.
We make our own future.
Related Events