Westmoreland House Memorial Print Launch
Saturday 10 November, 2018 @ 18:00

-

21:30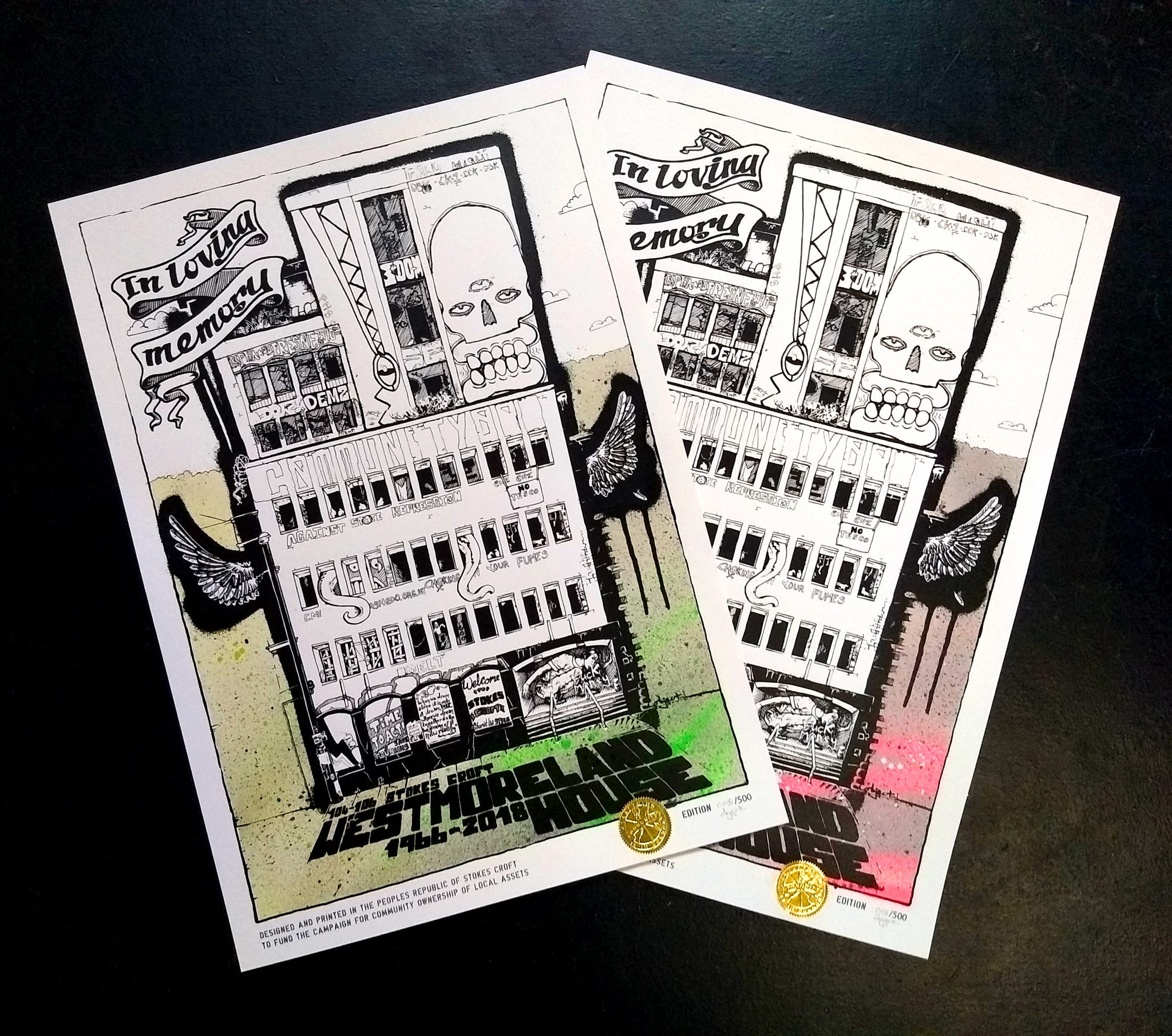 Free Entry
6pm – doors openn
7pm -talks about issues of public ownership / public access and cultural venues.
7.30pm Spoken word from the wonderful Clayton Blizzard
8pm Jam Session from Immigrant Swing
The Peoples Republic of Stokes Croft would like to invite you to the launch of a very special print. In celebration of the history of the Bristol alternative icon that is Westmoreland House, a series of limited edition, hand finished screen prints, is to be launched on Saturday the 10th of November (6pm-9.30pm). This print is also the first step in helping Stokes Croft take back control from the forces of gentrification, as the money raised from sales of the print will help fund the early stages of the setting up of Stokes Croft Land Trust.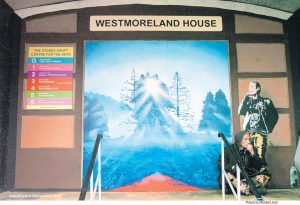 Even before Burning Candy painted the giant skull and crocodile on its upper stories, the gutted hulk of Westmoreland House was a symbol of the dilapidation of Stokes Croft. This very neglect by land-bankers and property owners is why the PRSC, graffiti artists, squatters and other alternative & creative types adopted the area, and how it come to be the Cultural Quarter and Outdoor Gallery we know and love today, and the walls of Westmoreland House have been one of its main attractions for more than a decade. The print drawn by Bristol artist object… and printed in Stokes Croft by the PRSC, depicts many aspects of its history and use since its abandonment, and parts of many of the layers of graffiti which have built up on its walls.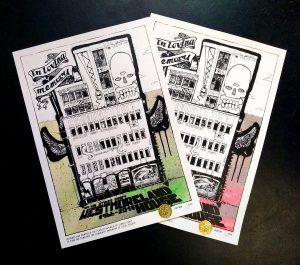 As we look to the future, the replacement of Westmoreland House with a brand new development is itself representative of the gentrification of the area, and pushing out of the creative energy that made Stokes Croft one of the 'trendiest places to live in the UK.' The setting up of a land trust, to safeguard buildings and land that are community assets, is the only way we can see to hold back the tide of gentrification. Shares in Stokes Croft Land trust would be issued to the community, and all property it held in trust would be protected for the benefit of the community in perpetuity. Money made from sales of the prints will help with the initial stages of creating the SCLT, allowing people to work on creating the necessary infrastructure to get it off the ground.
Buy something beautiful and help Stokes Croft stay Stokes Croft.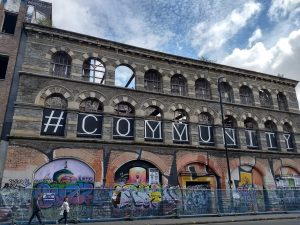 See more about PRSC's ongoing love of Westmoreland House & the Carriageworks here:
https://prsc.org.uk/the-project-pages/carriageworks-westmoreland-house/
Related Events