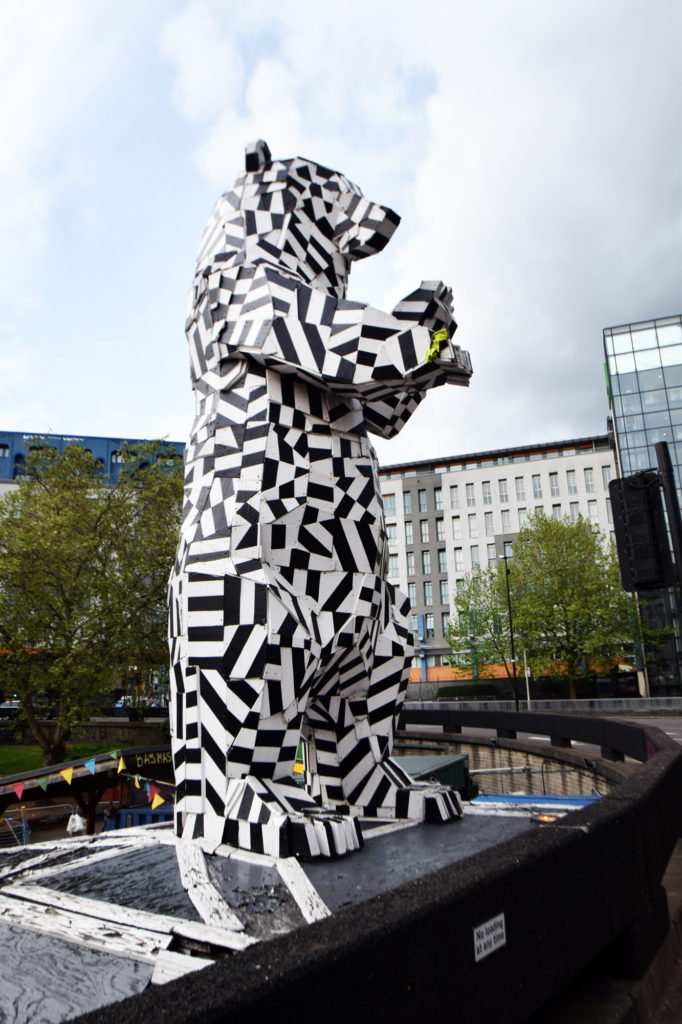 Ursa the bear has finally been evicted from her home in the Bearpit on the orders of Mayor Marvin Rees and Deputy Mayor Asher Craig.
Mayor Rees ordered the removal of the 12ft bear statue last year, but following overwhelming popular support for a petition to save Ursa, the full council debated the issue in January 2019.
Mayor Rees delegated Cllr Craig to decide the future of Ursa, and on March 1st this year she announced her decision in a written response to the petition organisers:
"Bristol City Council made the decision to take back control which meant ending licences, installing CCTV and working with city partners to manage issues in the space. The ending of licences does mean that structures will need to be removed from the roundabout, including the bear, as the council does not own these items."
Since then the People's Republic of Stokes Croft, who own the bear, have been in discussion with the council in an attempt to find an alternative site for Ursa. These discussions have proven fruitless and further legal notices have been issued by the Council against PRSC demanding the removal of Ursa.
In a statement the directors of PRSC said: "In the face of continued threats of legal action from Bristol City Council we are left with no alternative but to comply with the ruling by Marvin Rees and Asher Craig and organise the safe removal of Ursa from the Bearpit."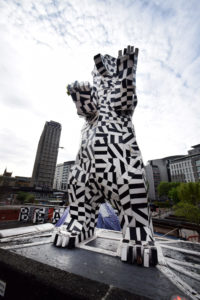 In May 2018 Bristol City Council demolished the Cube sculpture in the Bearpit, which was financed by Arts Council grant. In PRSC's view this was done without due process.
Then, in June 2019, Bristol City Council sent in contractors to remove all infrastructure from the Bearpit, and despite a signed agreement between BCC and PRSC, much of PRSC's valuable market and other equipment went missing. Much of it was destroyed by the Council's contractors.
PRSC are therefore concerned that if they do not comply with the orders from the Mayor's office, Ursa could be demolished or damaged if the Council try to forcibly remove her.
For these reasons, Ursa will be carefully dismantled and removed from the Bearpit. PRSC appreciate that many people will be disappointed and angry that Ursa has been evicted from the Bearpit by Bristol City Council, but PRSC has been left with no alternative. The sculpture will now be taken to a safe location for renovation work.
PRSC are currently working on an appropriate home for the bear and are currently considering options. Their preferred option was to place the scuplture at height on the corner of City Road and Stokes Croft. Unfortunately a blank refusal by BCC to enter into any dialogue has blocked that possibility. However, they expect to announce a new home for Ursa once that renovation work has been completed.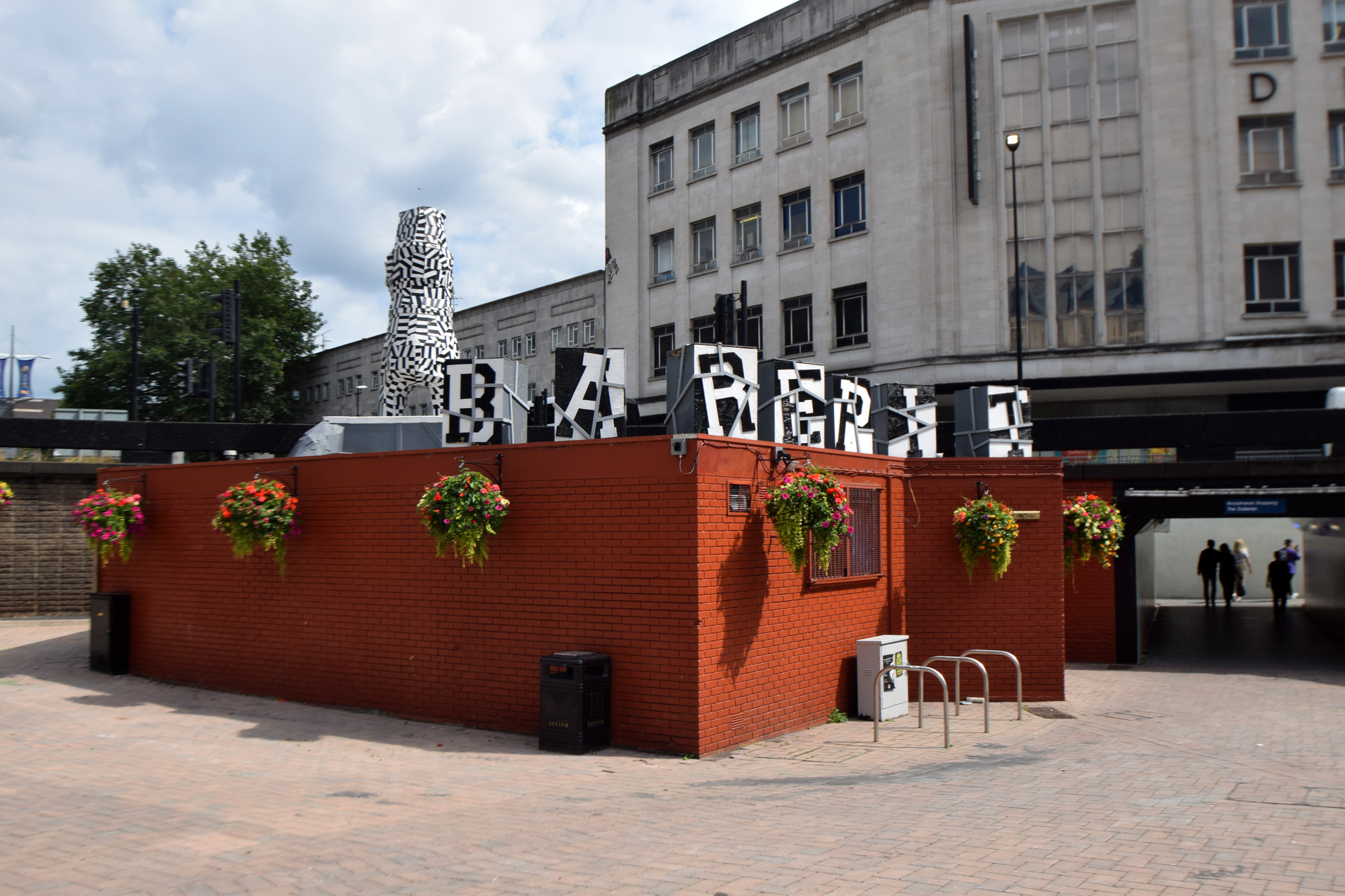 Notes to Editor
Ursa the Bear was built by artist Jamie Gillman at the People's Republic of Stokes Croft. Watch a video of the making of Ursa here.
She was unveiled by Bristol Mayor George Ferguson on May 10, 2013.
Volunteers removed four tons of earth to create a base for Ursa on top of the gents' toilets in the Bearpit.
Ursa is 12-feet tall and sits on a four-foot-tall base.
Ursa is inspected every year by a structural engineer who doesn't charge for his services.
It took 10 months to design and build Ursa. The original design didn't work because, according to Jamie, "She looked more like a meerkat."
Ursa is Bristol's most recent public sculpture. She was built with the aid of a grant from Arts Council England.
She is made from recycled timber from the hoardings surrounding a luxury flat development. She represents bottom-up community action as opposed to gentrification.
In an online poll for the Naked Guide to Bristol guidebook in 2018 Ursa the bear, Neptune (The Centre), Sabrina Goddess of the Severn (Narrow Quay) and Ram Mohan Roy (outside Central Library) were voted the four most popular public sculptures/statues in Bristol.
Bristol City Council issued legal notices in October 2018 to remove Ursa along with the community performance space and storage facilities for market and gardening equipment: more than 2000 people signed the 'hands off Ursa' petition in just a few days and it quickly reached the 3500 signatures required to trigger a council debate.