Tonight Sept. 26th. 7.30pm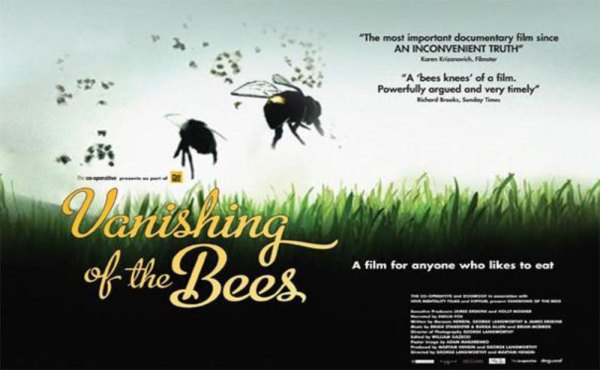 As many of you have heard the Bees are in trouble!

If you would like to know more and find out how you can help come along!
We are showing the award winning doc, Vanishing of the Bees, on Friday the 26th, at 7.30pm in the new Peoples Republic of Stokes Croft building, Bristol http://www.prsc.org.uk/.
What it's about:
Honeybees have been mysteriously disappearing across the planet, literally vanishing from their hives. Filming across the US, in Europe, Australia and Asia, this documentary examines the alarming disappearance of honeybees and the greater meaning it holds about the relationship between mankind and mother earth.
There will be a discussion after the film if you would like to stay and get involved.
http://www.Bee-The-Change.org.uk, a local social enterprise aiming to help the honey bee, will be there with a demo hive, to run through how you can help the bees, and to answer any questions.
https://www.facebook.com/beethechange.heathershoneybees
Check out the event page here:
https://www.facebook.com/events/1487966898129205/
Come along x