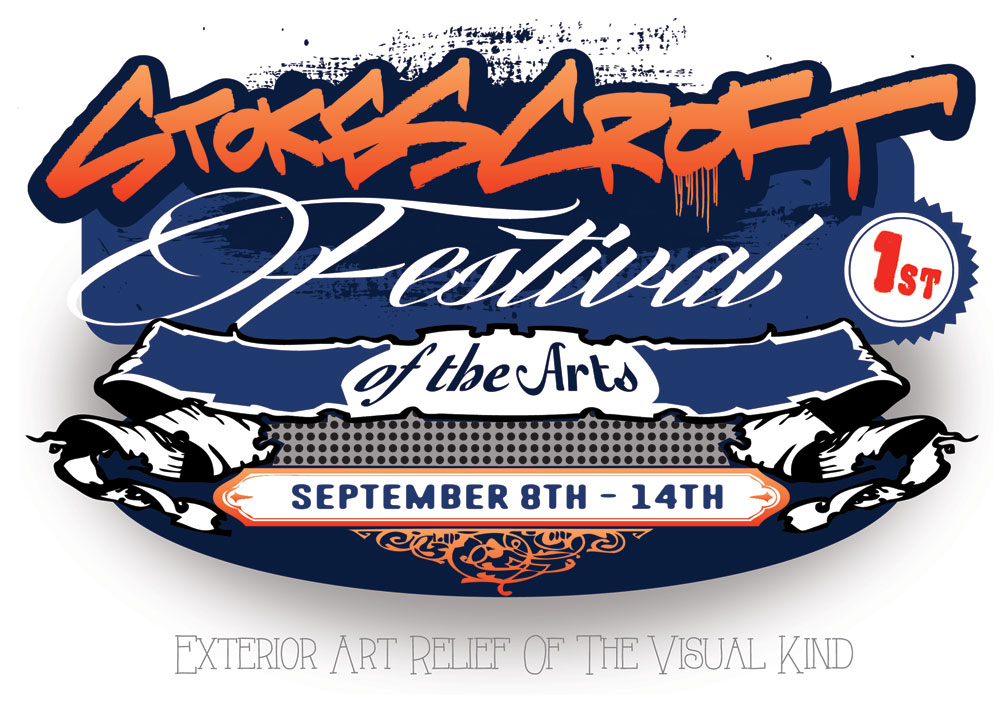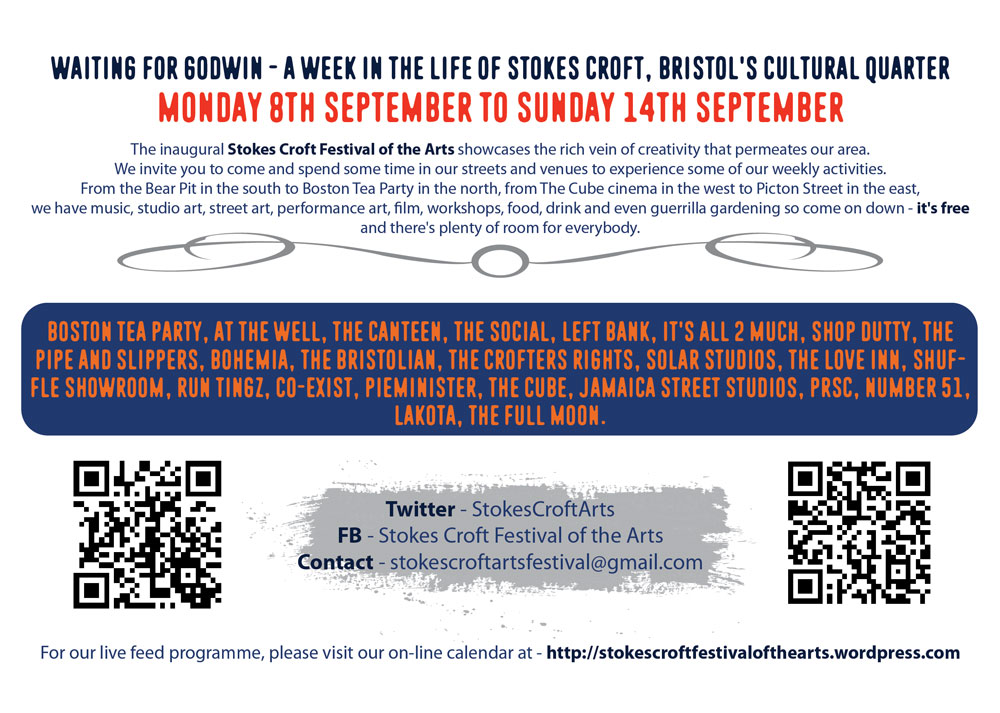 For EVENTS CALENDAR:
http://stokescroftfestivalofthearts.wordpress.com
Twitter: https://twitter.com/stokescroftarts
Facebook: https://www.facebook.com/stokescroftfestivalofthearts

________________________________________________________
PRINT RELEASE
To celebrate the First Stokes Croft Festival of the Arts, we will release a limited edition A2 print of the publicity poster. This will come in four colour ways, and will be released on Monday 8th September.

The sale of these prints will go towards the financing of the Festival. Price will be minimum £20 and will be available to buy at PRSC. A proportion of these will be available online.
The print features E.W. Godwin, the "Patron Saint of Stokes Croft".
Godwin was born near Stokes Croft, and built the Carriageworks and also the gothic building on which Banksy's Mild Mild West is painted. He was an extraordinary free thinking polymath, a major influence in the Aesthetic Movement, and generally cool dude.